That's right, I stole some of Rapunzel's hair! Let me tell you my story, I've pretty much had long hair my entire life. I've also been lucky enough to be born with super thick, strong and wavy dark brown hair which I'm extremely grateful for from my momma! However, after a visit with my friend Nat to the hairdressers in early July, I chopped off a good three inches of my hair! Now I know that's not a lot, but it felt seriously lighter and I sort of missed my hair that once reached my lower back.
Then I decided, why not try clip in hair extensions? It would help provide more length, some thickness, and most importantly, I could experiment with short hair in the future! So I began browsing online for a store that sold human hair extensions for a reasonable price and didn't cost a billion dollars for international shipping. There I would this site: www.cliphair.co.uk which is a site which sold completely human hair extensions with various different lengths, colors and options to choose from. I was initially skeptical to try this site because there aren't many reviews on it, but I must say, I'm impressed. Best thing about this site is their free international shipping!
I was in heaven! So I chose these 18" Double Wefted Set of Human Hair Extensions in the color #2 Darkest Brown.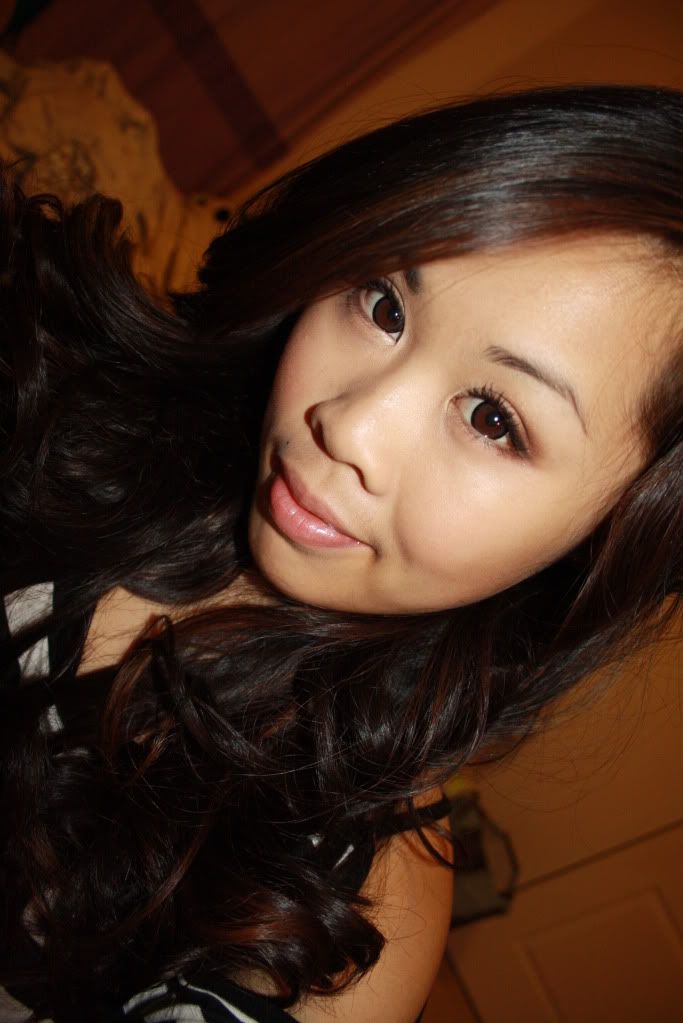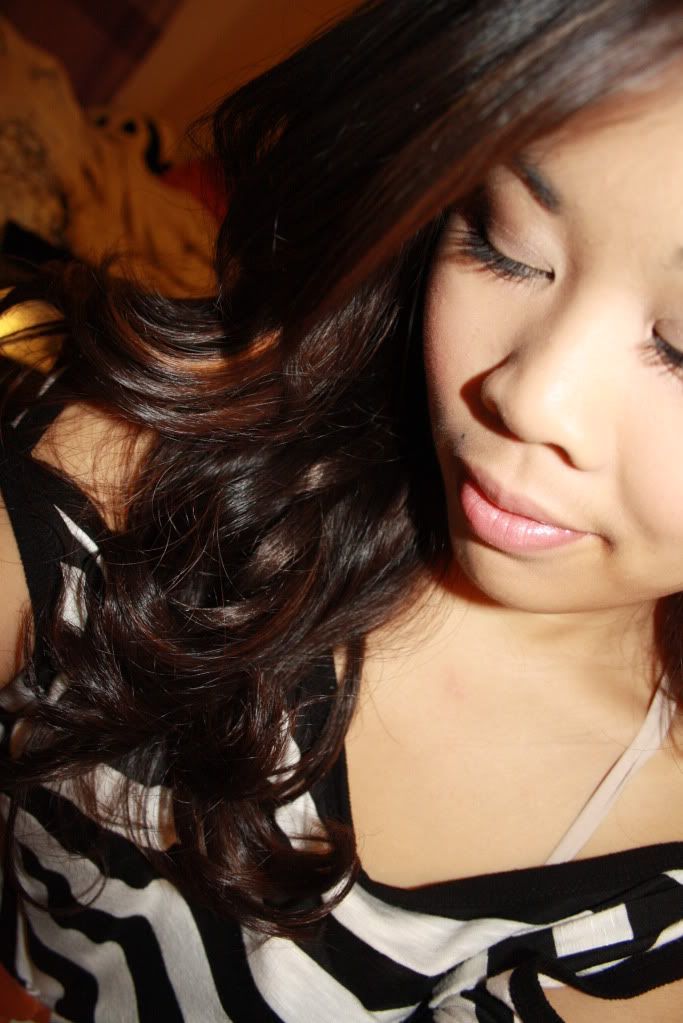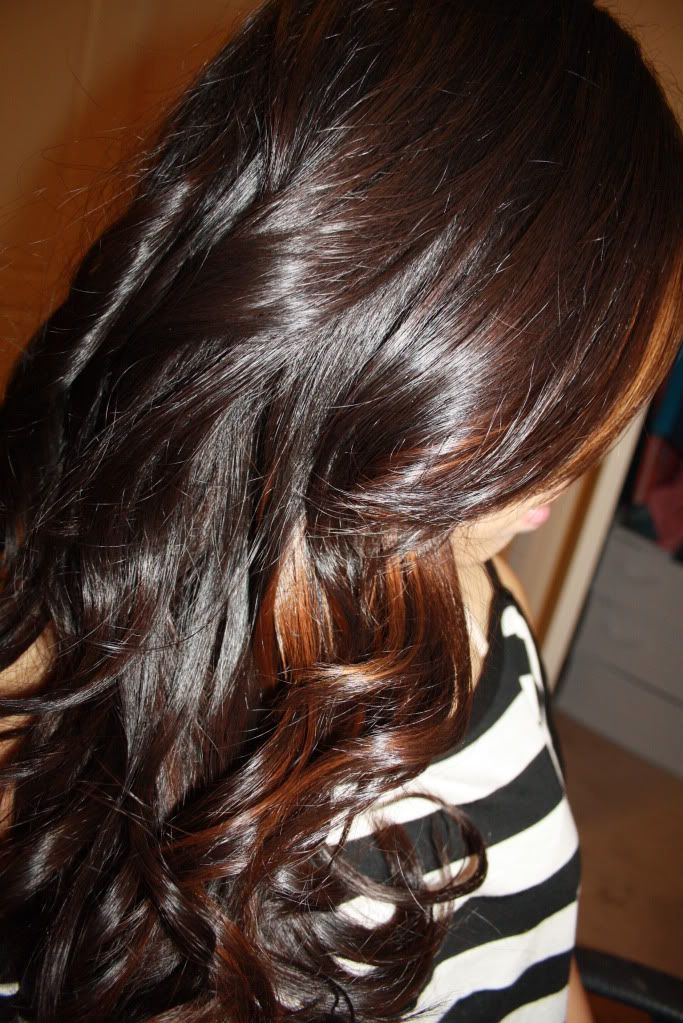 I can't even tell I'm wearing extensions! They blend super well and the color match is nearly identical.

The Extensions:
I find these to be extremely high quality and durable. The hair is 100% human hair so you can straighten it, curl it, wave it, basically anything you can do to your own hair. It also doesn't have that shiny plastic look that synthetic hair has, therefore looks completely natural. So natural that, even my boyfriend didn't know I was wearing hair extensions!
The hair comes straight with a tiny bit of a natural wave. If you have straight hair, it would blend perfectly into your natural hair without styling. However, if you have curly hair, they have extensions that are naturally curly so you don't have to curl them yourself!
When wearing them, you do feel them on your head. However, they're light enough not to bother you, but you will definitely be aware that they're held onto your natural hair. The application itself takes all but 3 minutes if you're used to it, but maximum 10 if it's your first time.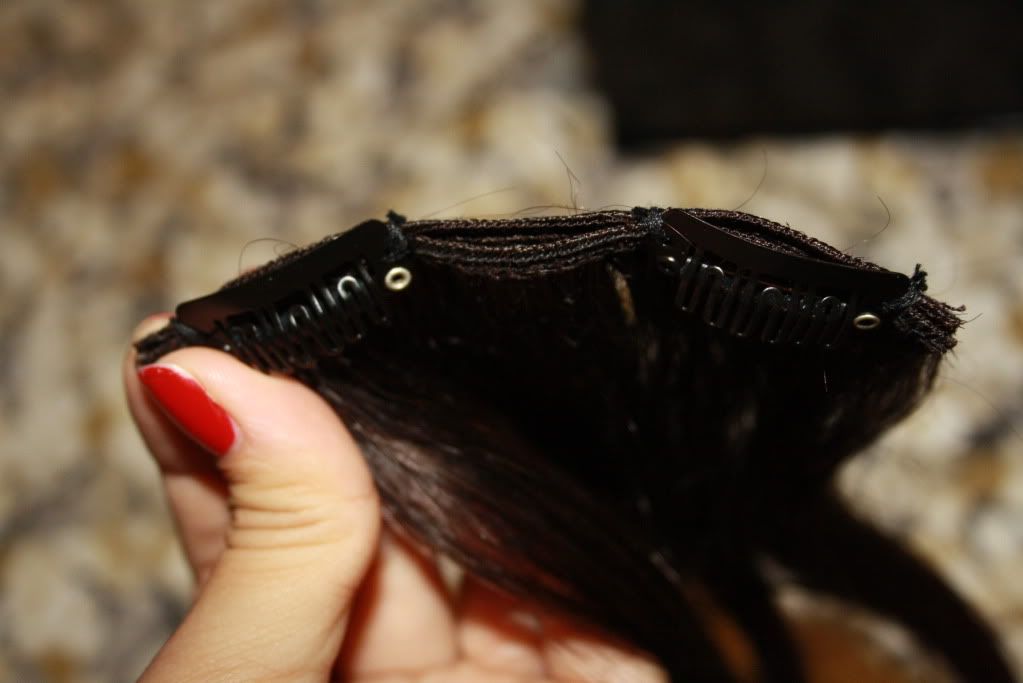 Here's how the clips look, and since my set is the double wefted one, you can see that there's two layers of hair stuck together into one. The whole set comes with 110 grams of hair which is enough for most people; even me, and I've got a lot of hair!
A few more pictures of me wearing it: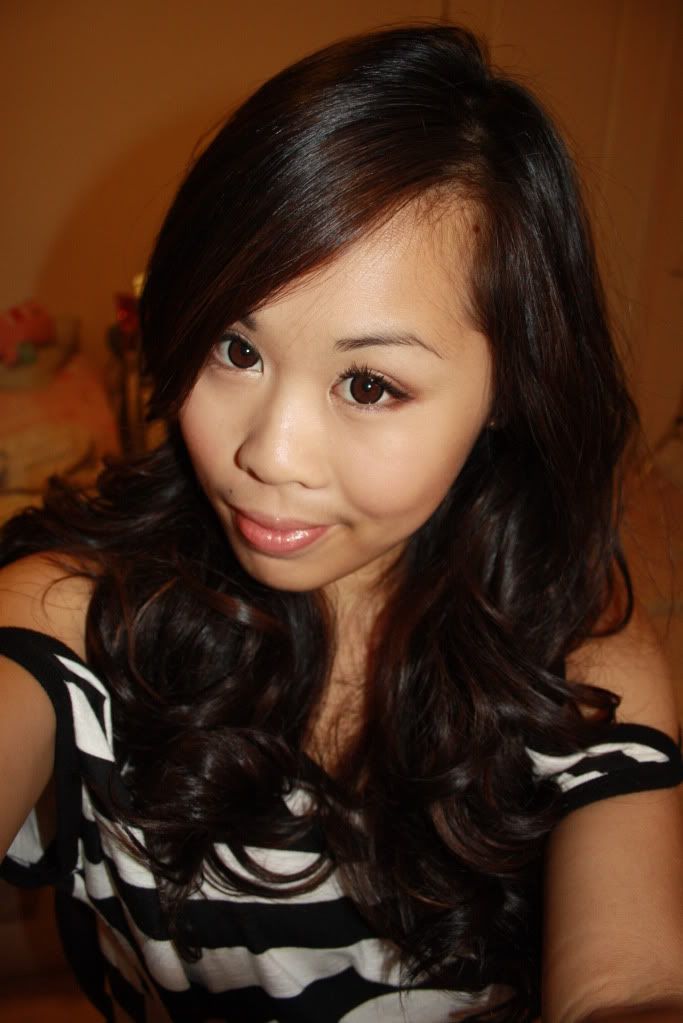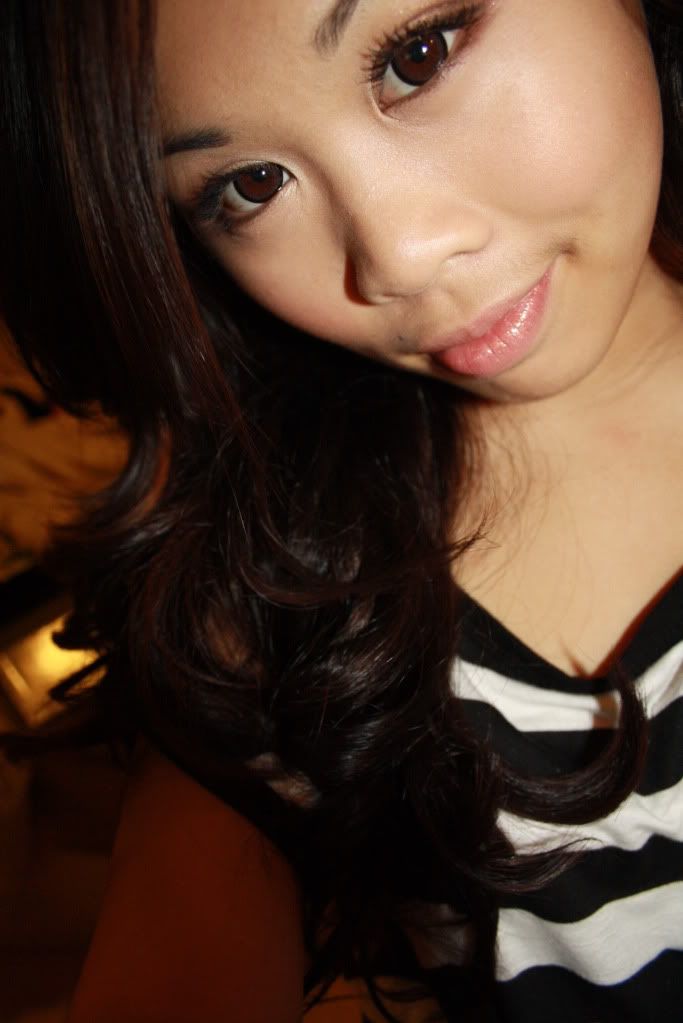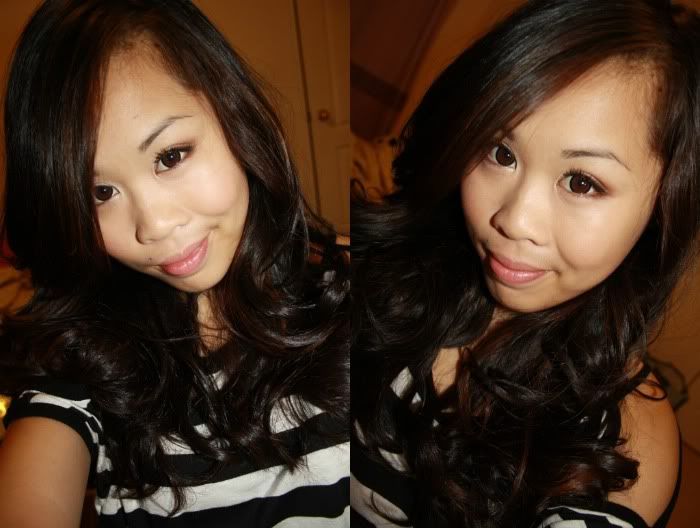 Before the Extensions, After Extensions!
Overall:
I highly recommend these! It may sound like I'm just promoting them, but seriously, they're good. Now, I know the difference in the photos aren't astonishing, but it looks and feels much longer and thicker in real life! I paid for these myself, and I'd say they're worth it!
Just because I feel like it, I'm going to share my new "I kinda care about my face today" look: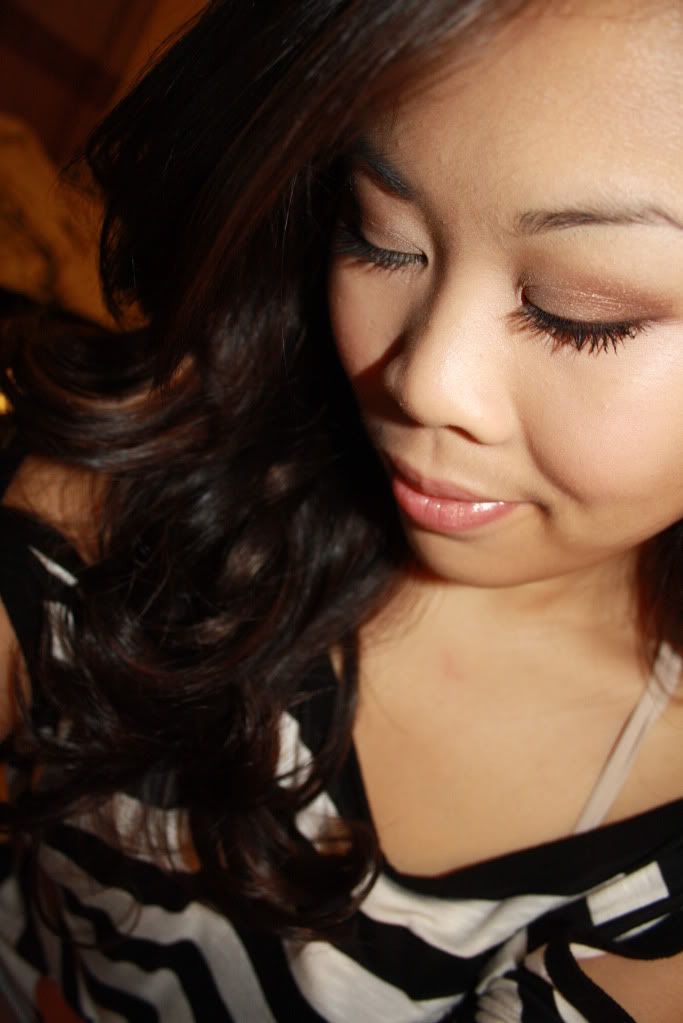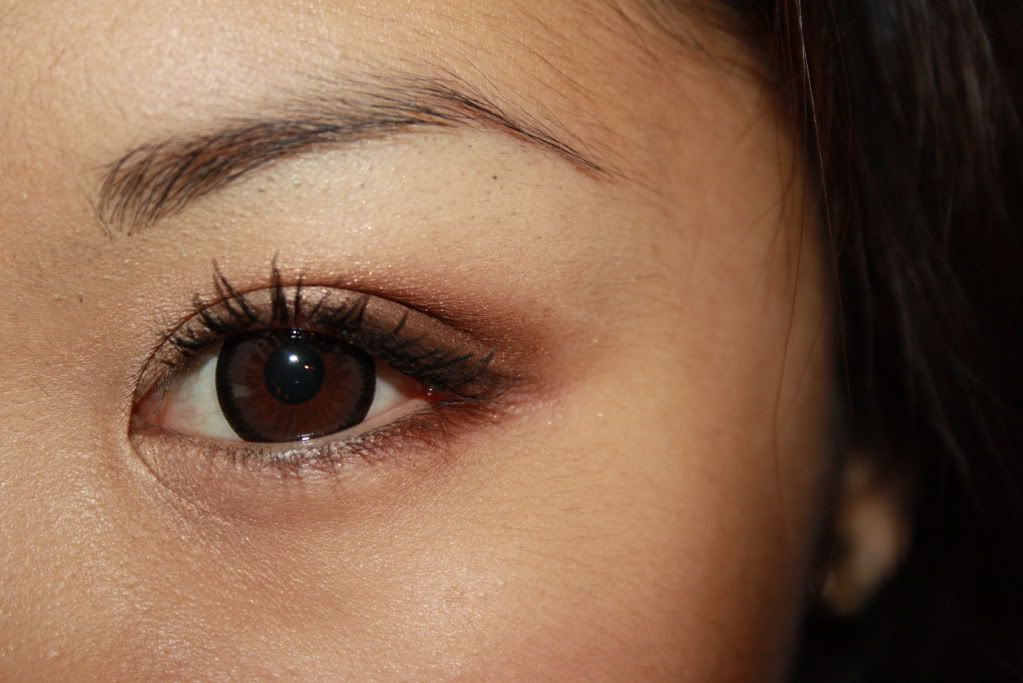 Face:
MAC Select Moisturecover Concealer
MAC MSF Natural
MAC Style Blush
Eyes:
NARS Smudgeproof Eyeshadow Primer
MAC Ricepaper and Patina Eyeshadows
NARS Galapagos Eyeshadow
MAC Dipdown Fluidline
Clinique High Lengths Mascara
Lips:
MAC Partial to Pink Cremesheen Glass
That's it for today girlies!
PS. I'm heading to to New York City for a little getaway this weekend plus a few days! I'm also going to head to a few outlets, and I'll definitely post my haul!