Hello there girls. You know, the saddest thing is when you don't even remember the last time you touched the "new post" button. Er, well, I had my reasons.
Two things:
1. I had one month left of my summer semester, and I just had to finish it! Not gonna lie, it was difficult with many sleepless nights and times where I wanted to pull my head off. But this wasn't the chief reason of why I was absent. However, I did manage to get a great mark!
2. My beloved aunt, who lived with me and was undoubted one of the closest people in my life, passed away. She had suffered from a year-long battle with cancer and it was almost heartbreaking to watch her through her last days. She left us three weeks ago, and these three weeks, I had no incentives to do anything, let alone blog about makeup. I'm feeling better now and my family is understanding the fact that this is better for her. She's now in a better place with no more needles or medication. I love you Aunt Jo, rest in peace.
My Mom and I actually went shopping together for the first time in a while since we've been busy taking care of my auntie, but now we've got some extra time. It's not a huge haul, but I did see some lovely things that I wanted to take home with me!
New goodies!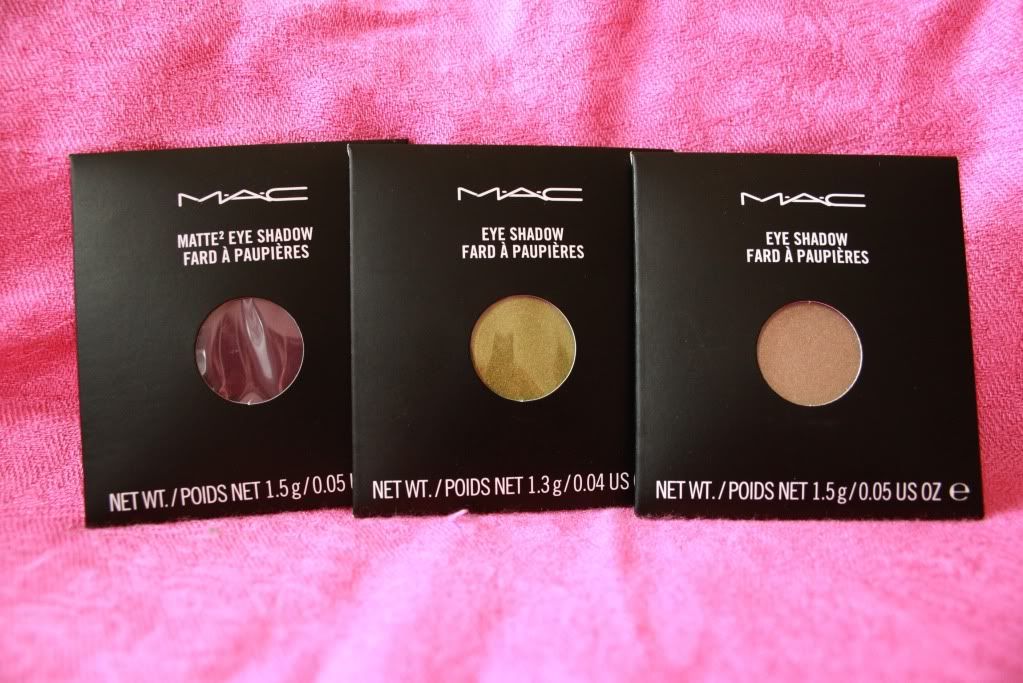 MAC Eyeshadows in Lucky Green, Fig.1 and Patina
It's been seriously long since I purchased stuff from the MAC store; it's all the Warehouse Sales! But these are some permanent shadows that I've been wanting for a while. Lucky Green is a golden lime colour, Fig.1 is a beautiful dark eggplant, and Patina is the bombest medium brown ever! Patina looks kind of blah in the photos, but it's seriously so beautiful. Swatch for yourself!
Steve Madden Nude Pumps
These are what I call the "I can walk all day" low heels. They're 3 inches and the weight feels evenly distributed between the heel and balls of my foot. They were on sale and my first pair of nude heels!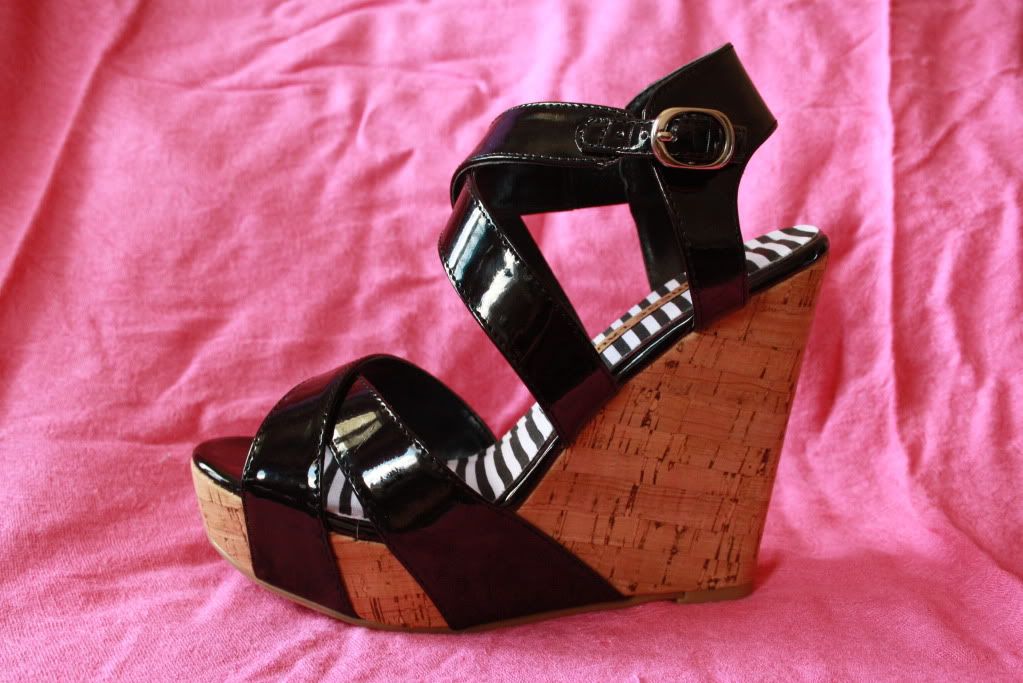 Chinese Laundry Sandals
These are black, strappy, and 6 inches tall! I'm a good 6 feet tall in these, and I almost feel taller than most people in these. However, they're super comfortable because of the wedge heel and super thick platform!
Oh, and I also got a nice relaxing manicure and pedicure at a nail salon yesterday with my momma. Well, I only showed my nails cause no one wants to see my toes!
Here's a little face of the day I did a few weeks ago. It was inspired by Selena Gomez's Love You Like a Love Song video!
Face:
NARS Makeup Primer
Becca Compact Concealer in Banana
Bare Minerals Matte Foundation
Cheeks:
MAC Earth to Earth Mineralized Blush
Eyes:
NARS Makeup Primer
Benefit Creaseless Cream Shadow in Stiletto
Coastal Scents 88 Palette
ELF Mineral Shadow in Natural
MAC Shadowy Lady Eyeshadow
ELF Cream Liner in Black
Maybelline The Falsies Mascara
Lips:
NYX Round Lipstick in Indian Pink
NARS Lipgloss in Luster
So that's how my Saturday went! Well, I went to see Captain America with my boyfriend that night, I liked it! I missed y'all, furreal. Summer semester is done now, so I'll definitely post more!