Then I guess your eyes would look like this. :) So hello there my ladies, it's been... 11 days since I've posted. Again, I've got to blame the evils of the summer semester, but I'm glad I had a chance to post today! It's almost kind of sad seeing that tons of my friends are on summer break but I'm still constantly stuck in class. Therefore, meaning I'm still rather pale and am probably going to have to rely on the magic fairy powers of self tanners this summer. Anyone have some good suggestions? I heard that St. Tropez was good, let me know some of your self-tanning secrets!
Lets get to the look!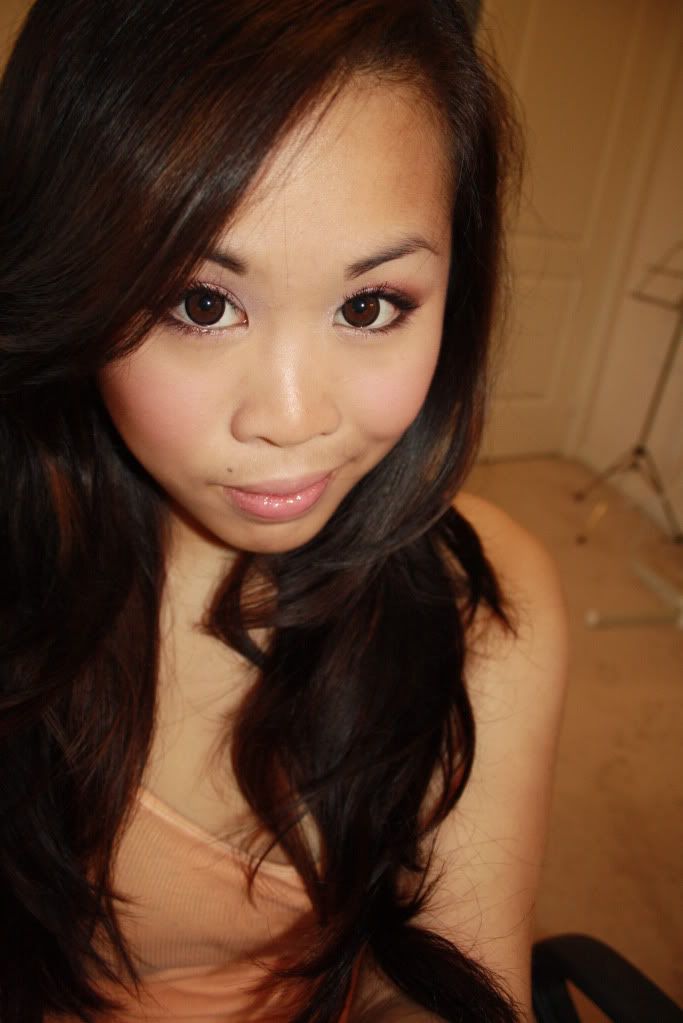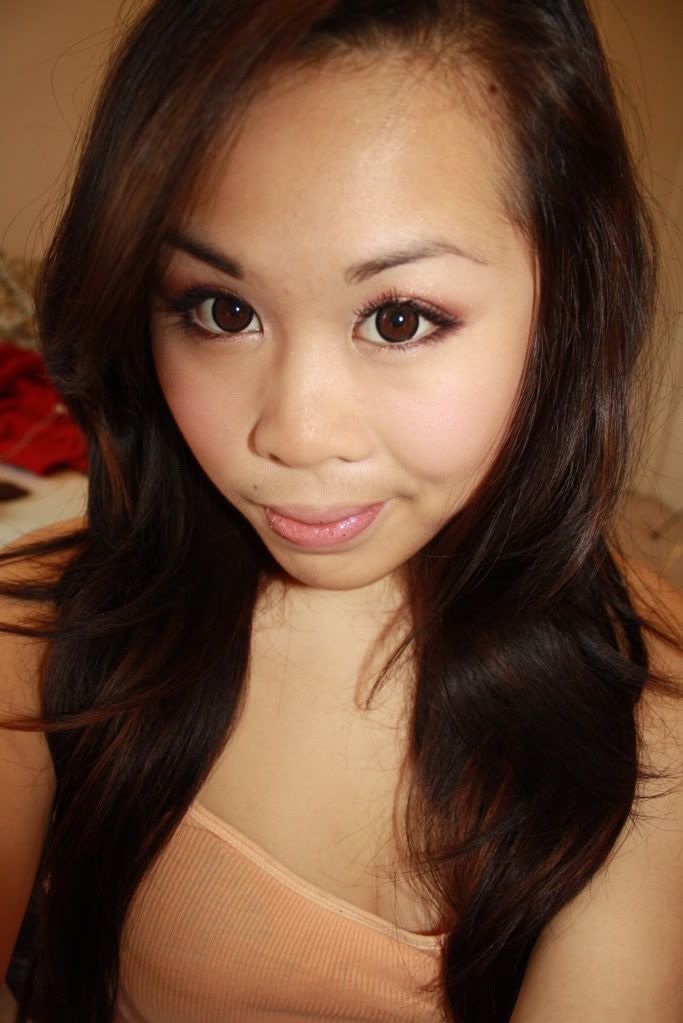 Face:
Makeup Forever HD Primer
Revlon Photoready Foundation
MAC Select Moisturecover Concealer
MAC MSF Natural
Cheeks:
MAC Stark Naked Beauty Powder Blush
Eyes:
UDPP in Sin
MAC Vex Eyeshadow
MAC Rose Pigment
NARS Cheyenne Duo (Plum Shade)
MAC Shadowy Lady Eyeshadow
MAC Macroviolet Fluidline
Stila Kajal Liner in Topaz
Clinique High Lengths Mascara
Lips:MAC Cremesheen Glass in Partial to Pink
That's it for today! Hope you liked my look!