Hello ladies, I'm actually curled up in a ball while hugging my laptop in my soft comfy bed since I've been knocked out by a terrible virus since last Friday! My throat started with these awful burning sensations and then it progressed to that plus massive headaches and nausea. Oh, the the most wonderful thing that could possibly happen, happened. My evil "monthly demon" decided to show up yesterday and it consisted of me rolled up in fetal position holding my tummy. Luckily, I felt a little better today and have a little more energy, but still not feeling too good.
I took these photos some time last week when I went out for dinner, and I'm posting them now because I'm a lazy blogger. It's just simple smudge-y chocolate goodness on my eyelids!
Oh btw, I've got a job interview on Sunday for this job I've been wanting forever! Wish me luck! *goes and searches up job interview looks on youtube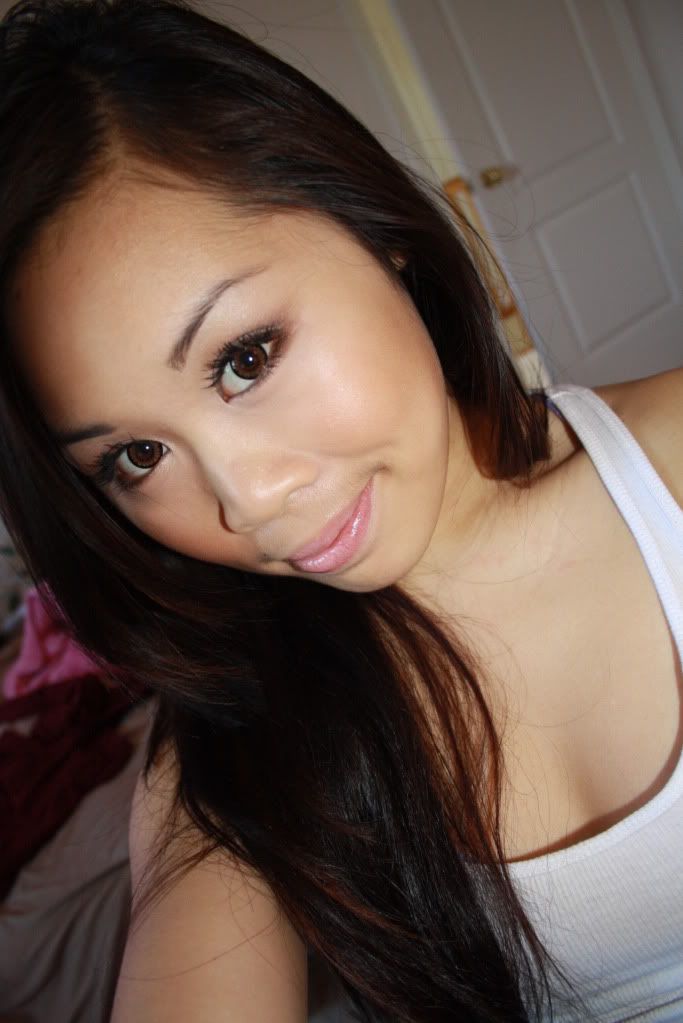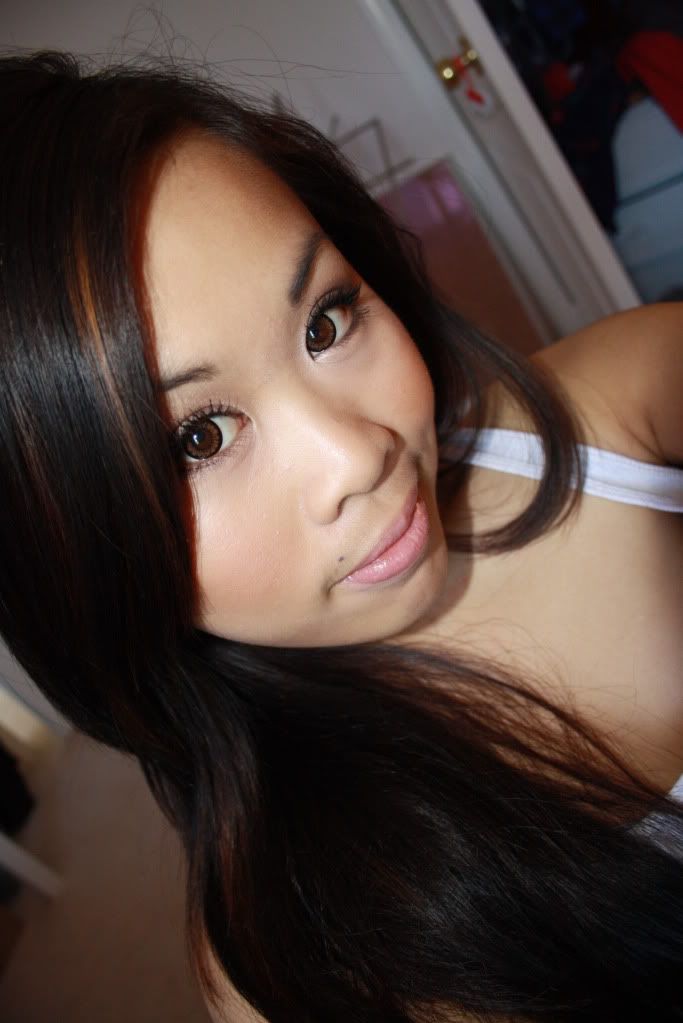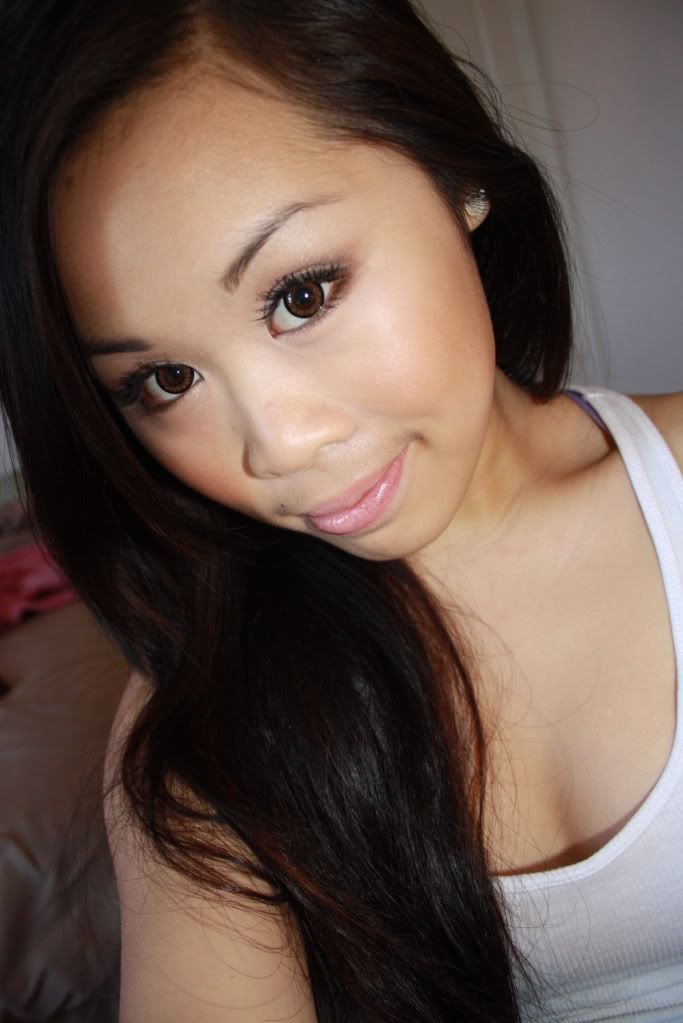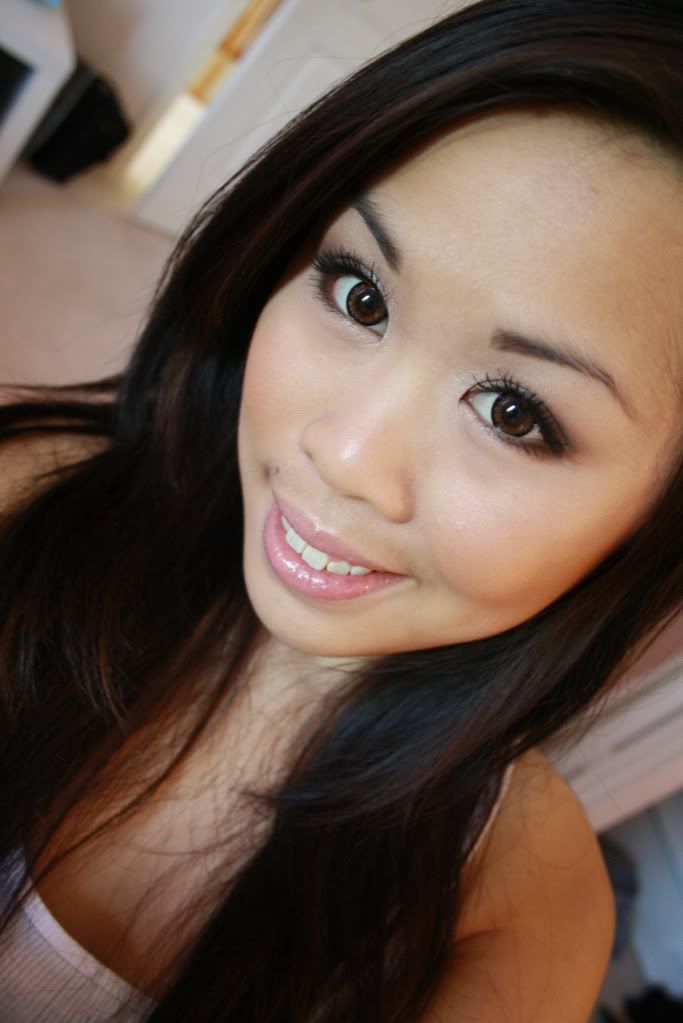 Face:
Makeup Forever HD Primer
MAC Moistureblend Concealer
MAC Careblend Pressed Powder
Cheeks:
NARS Laguna Bronzer
MAC Stark Naked Beauty Powder Blush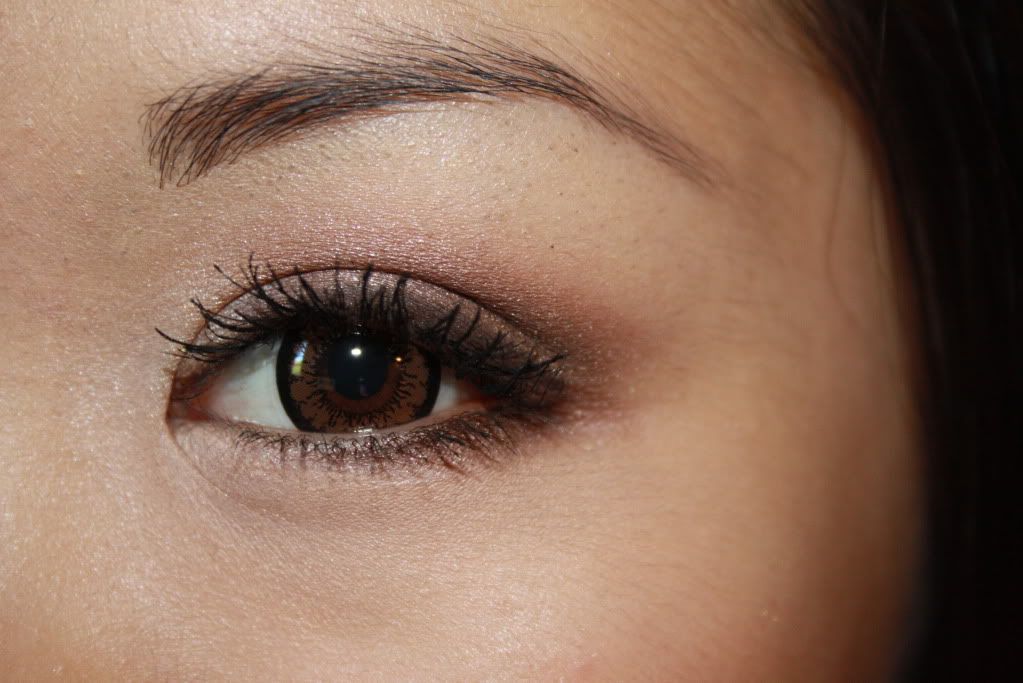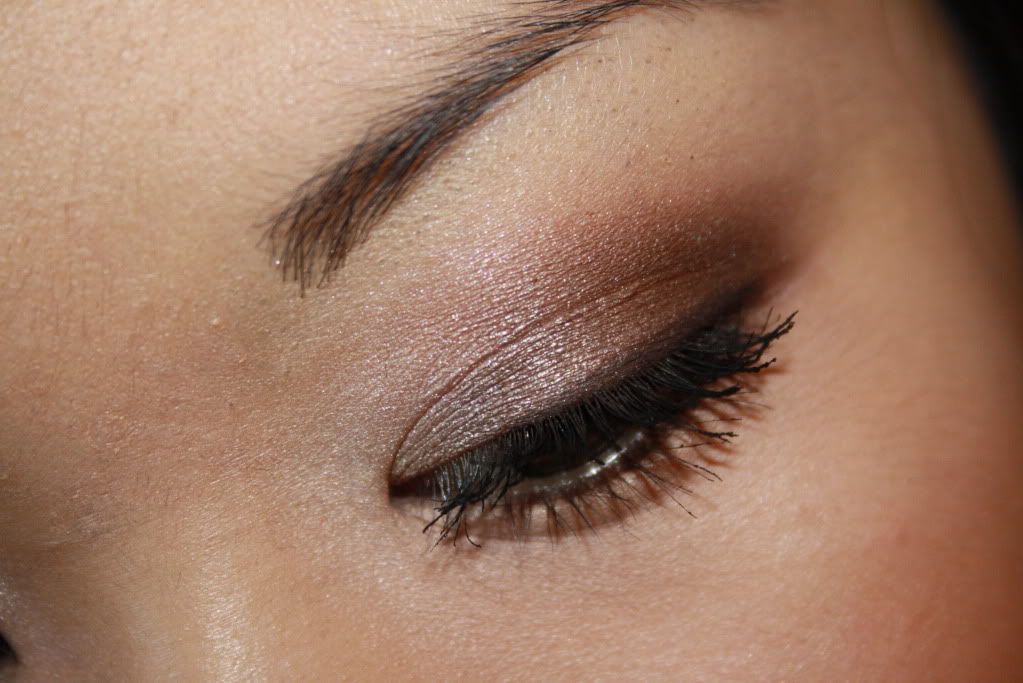 Eyes:
NARS Smudgeproof Eyeshadow Primer
Bobbi Brown Cream Shadow in Stone
NYX Iced Mocha Eyeshadow
MAC Ricepaper Eyeshadow
NARS Galapagoes Eyeshadow
Bobbi Brown Gel Liner in Mohagany Ink
Maybelline Falsies Mascara
Lips:
MAC Cremesheen Glass in Partial to Pink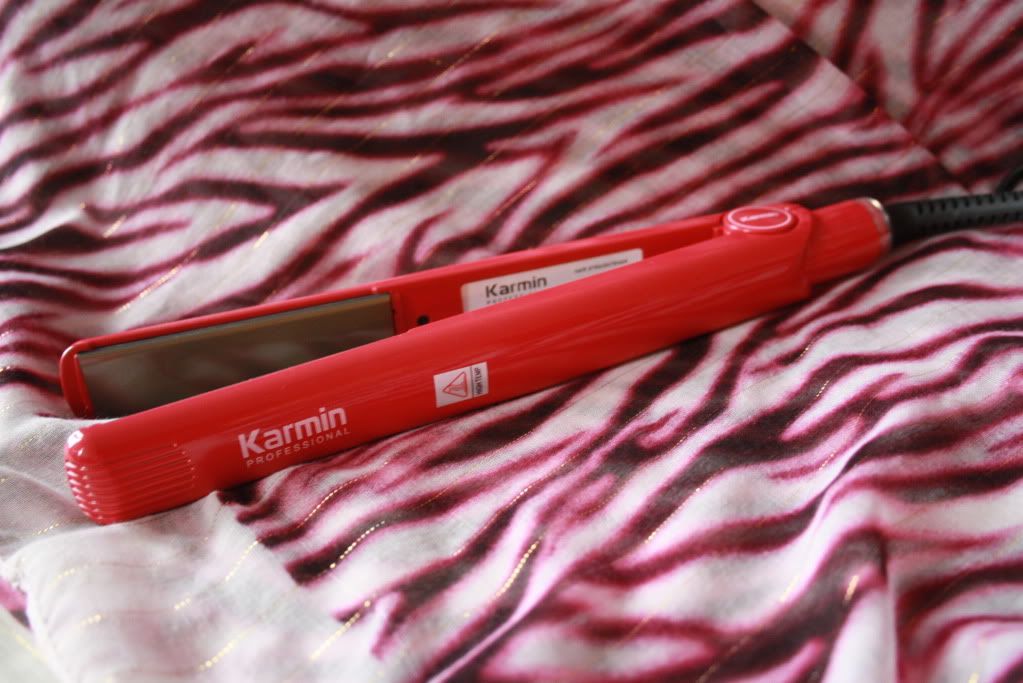 I've got to give a huge epic thank you to the lovely
Donna
! I won her giveaway not too long ago for this
Karmin G3 Salon Pro
flat iron, and it really is amazing! I've never heard of Karmin before, but I can honestly say it's much better than my previous RUSK Go Green Iron. LOVE this! (AND it's pink)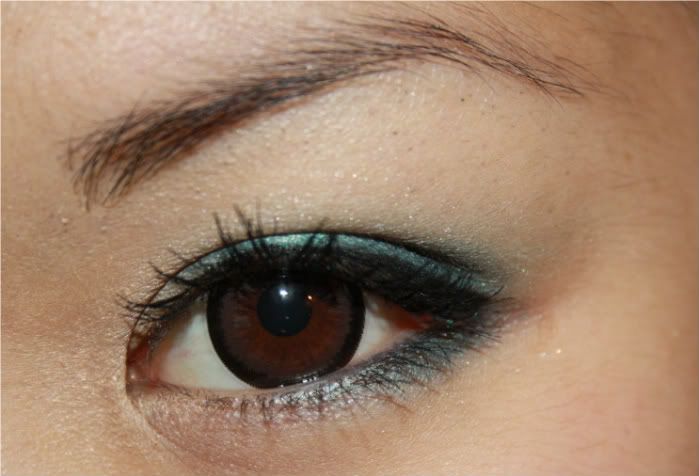 Oh god, please don't stare at the pimple. It was one of those days! This was another look I did last week but never posted, probably since I didn't get any face shots!
Eyes:
NARS Smudgeproof Eyeshadow Primer
MAC Sea Me Shadestick
MAC Talent Pool and Ricepaper Eyeshadow
NARS Thunderball Eyeshadow
ELF Liner Pen in Black
Maybelline Falsies Mascara
Alright, that's it for today's post! Hope you liked it :)