Hello there girls, I hope you're all doing well on this insanely hot day in Toronto. I've just been hiding inside as it's just too stuffy to be anywhere outside without getting a stroke! Well, I'd just like to reassure you that I'm still alive and just lazy. I think it's the summer heat, and lack of motivation, and the fact that this blog is nearly two years old! Don't get me wrong, I still enjoy typing up posts and receiving fabulous feedback from you guys, it's just that I'm kind of picky in terms of what I put on here. I've never been one to post many neutral looks on here since I've always had a feeling that people are more interested in colourful makeup combinations because I do. Throughout the months it's sad but I've felt as though I've run out of combinations, since I've almost featured every colour on the rainbow here, but don't worry, I'll squeeze some creative juices out of my brain.
On a more serious note, I'm actually still in school right now and going to start a summer course in July, therefore taking away most of my summer right there. I know I know, same old excuse used by everybody, but it's legitimate. I'm planning on going to law school (Osgoode Hall, crossing fingers!) in a few years so I'm just trying to put in my all.
Sometimes I wonder, how long does it take for you girls to organize together an entire blog post? For me, from start to finish would take almost two hours. If I'm doing a FOTD kind of post then it's about an hour, but if it's a haul post then usually almost two hours since I like taking photos of everything. Throughout the past two years I've learned the proper angles, settings, lenses and uses of my camera (Canon Rebel XS), which is still my baby after the past 9 months together.
Last thing, I promise. Today I received my first ever Google Adsense check! Some of you might be aware that I became a youtube partner back in January, but I had been enabling Google Adsense for almost a year now. It was a check for $104.50 (don't worry, not selling out) which for some reason I felt so excited about! It's not my first job, but just felt so thrilling. Maybe it's because I got paid while doing something I genuinely enjoy, which makes everything a whole lot sweeter.
Are you seriously still reading? Okay fine. I'll get to the photos :)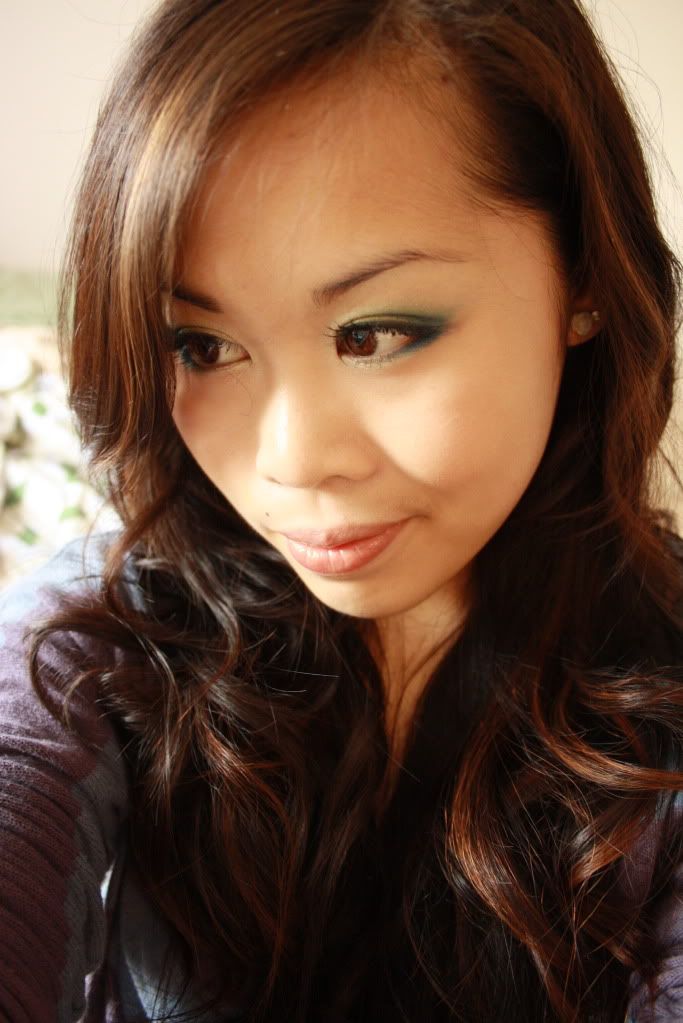 I was a little iffy on this face of the day since it looked kind of strange, but I thought "heck, whatever!"
Face:
Bobbi Brown Corrector in Light Peach
MAC Studio Careblend Pressed Powder
MAC Mineralized Blush in Earth to Earth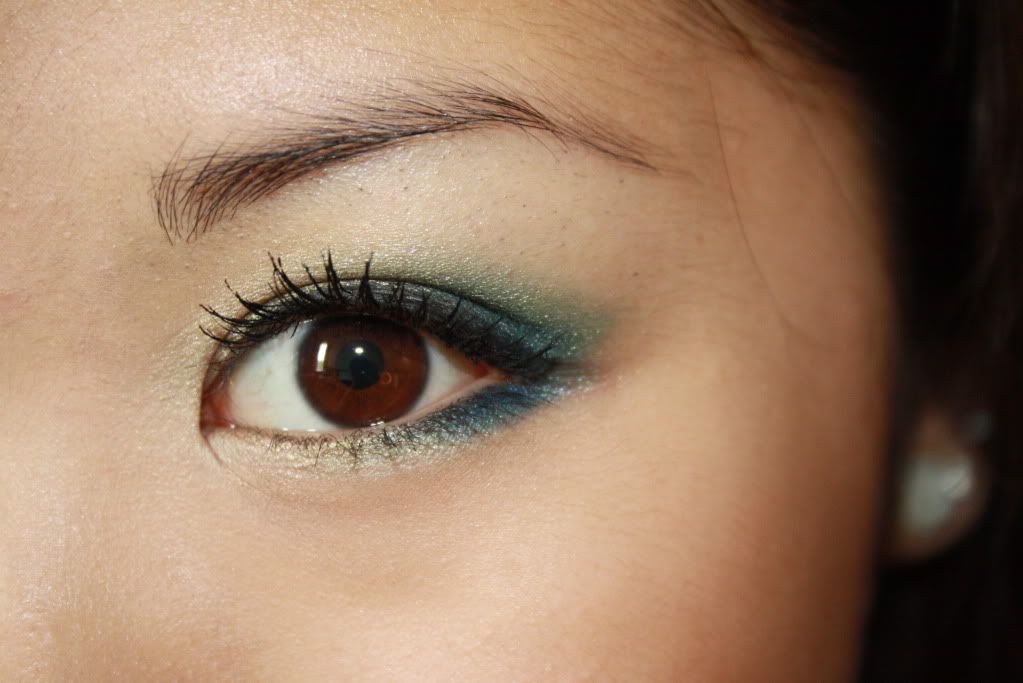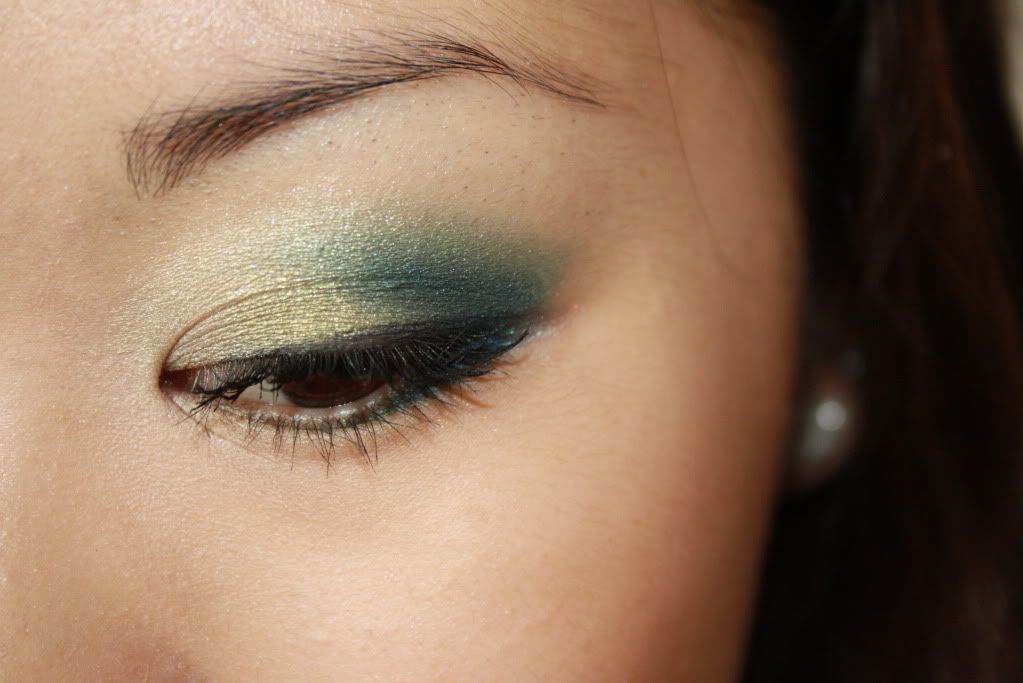 Eyes:
NARS Smudgeproof Eyeshadow Base
MAC Gold Dusk Pigment
MAC Golden Olive Pigment
MAC Teal Pigment
Wet and Wild Pride Palette
ELF Midnight Cream Liner
Maybelline The Falsies Mascara
Lips:
NARS Luster Lipgloss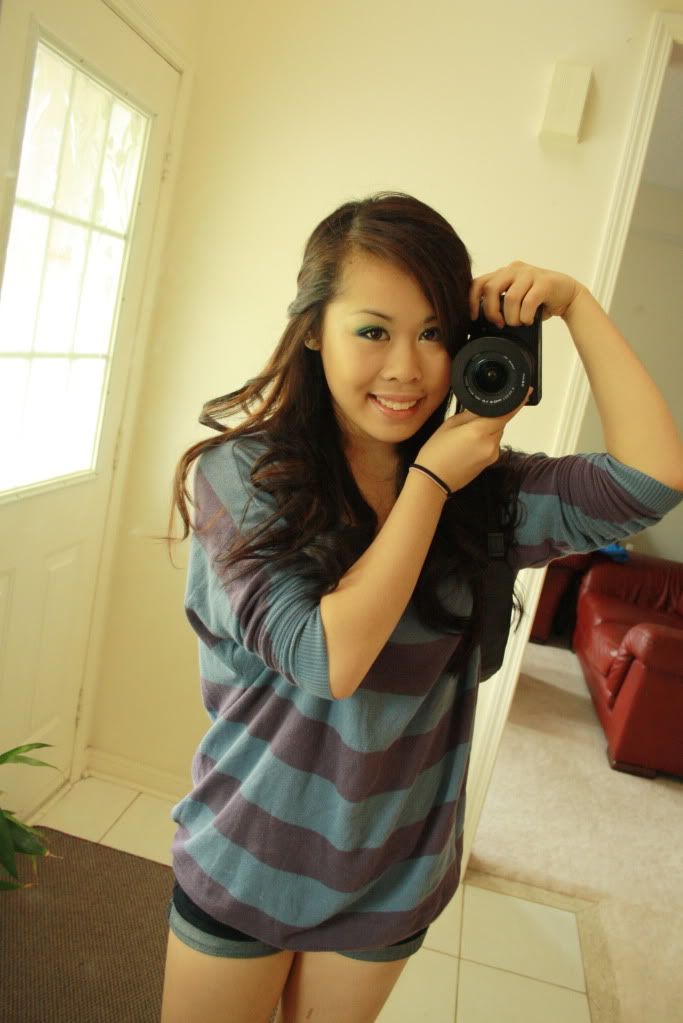 I think I look even younger than my still-considered-teenager self that day! I believe this was Sunday, which I got bored after doing my makeup. Haha!
With my dad outside our house before we went out for some lunch. My mom wanted to take this picture because it was a really nice day outside and there aren't too many pictures of me with my family because I'm usually the photographer!
Here's my mom and the food that I made for my family that night, just some bacon wrapped scallops, pork teriyaki and fruit salad :)
You can say: "Bacon Strips and Bacon Strips and Bacon Strips and Bacon Strips."
I love bacon wrapped scallops!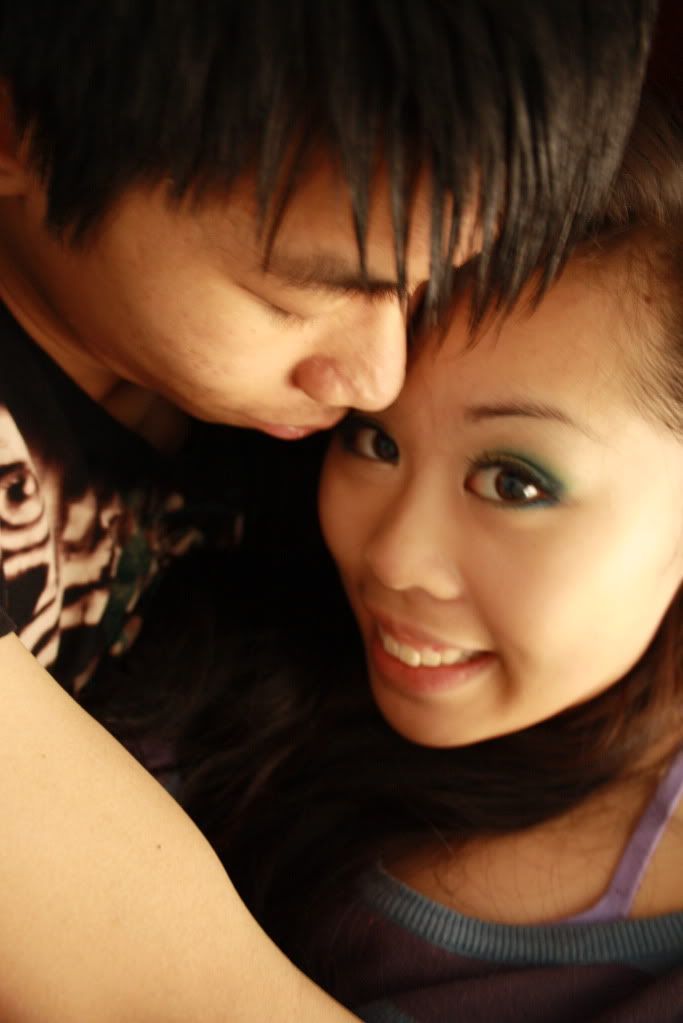 How would my day be complete without a little cuddling?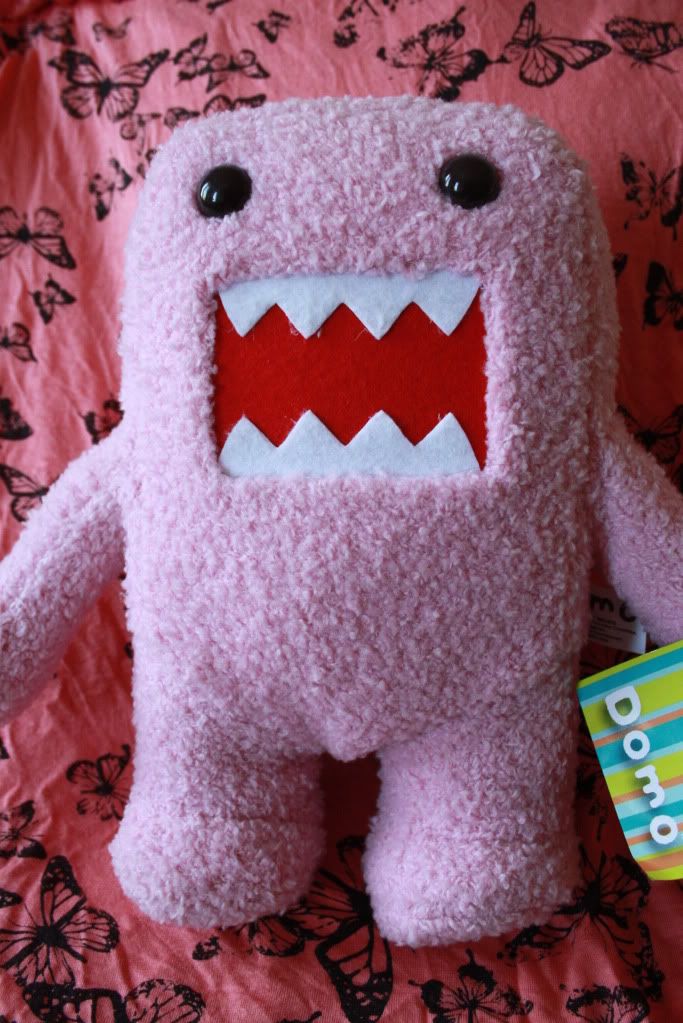 My boyfriend won me this amazingly adorable PINK domo when he was at an amusement park yesterday! ZOMG, I was so sad I couldn't go with him and our friends because I was in class :(
Alright so that's pretty much for my "update" post and I hope to post again real soon!