Hello y'alls, hope this super unlucky Friday the 13th is going well for you! I really do much since it was such a hot, humid day and all I wanted to do was sleep. This week I've committed to my work out and did one hour of cardio along with 30 minutes of weight training for 4 days this week. Not too bad for someone who hasn't exercised in a year right?
I'm not sure if you read my last post regarding the Shiseido Warehouse Sale, but the public sale starts tomorrow and I'm going to heading there with my Mom again! I'm going to be there at around 12pm on Saturday since I have something to do in the morning, and I'm wondering if any of you are going tomorrow as well. Let me know if you are!
So I did a look today using some gorgeous greens and neutrals, hope you like!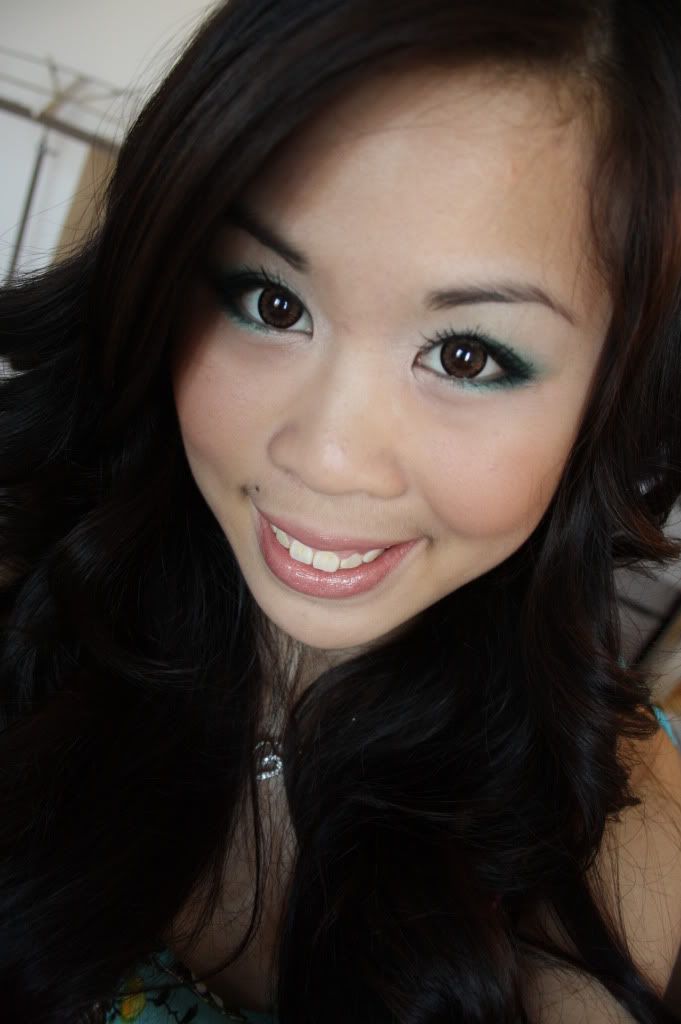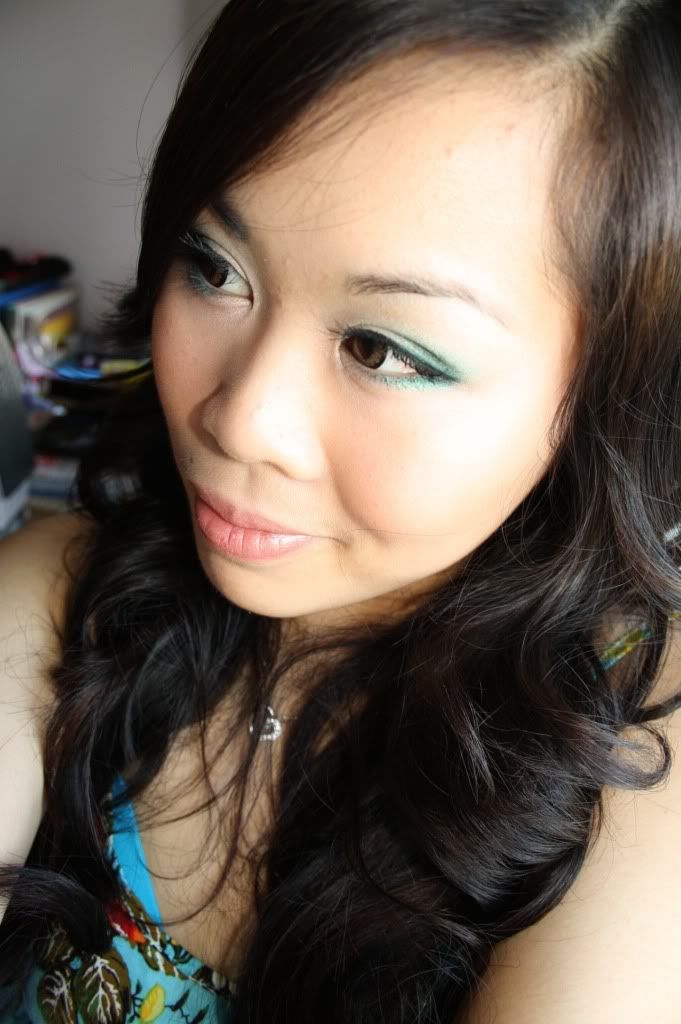 Face:
Hard Candy Sheer Envy Primer (does NOT work for me at all! review coming)
Maybelline Fit Me Foundation
MAC Studio Stick Concealer
Skinfood Peach Sake Powder
Cheeks:
NARS Laguna Bronzer
MAC Style Blush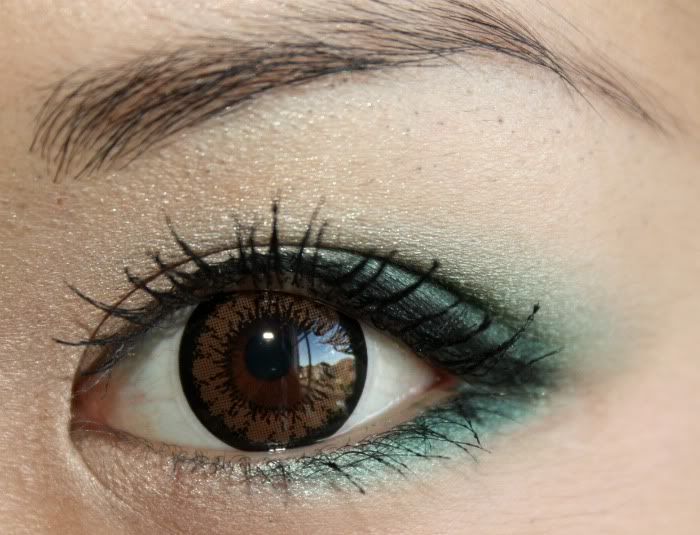 Eyes:
NARS Smudgeproof Eyeshadow Primer
MAC Femmie Fi Eyeshadow
Wet and Wild Pride Palette
MAC Bottle Green Eyeshadow
ELF Black Cream Liner
Maybelline The Falsies Mascara
Lips:
Benefit Lipgloss in I'm With The Band
Alrighty, so that's pretty much it for today's post! Hope you enjoyed this green look :)