Good Sunday morning to my lovely ladies, I hope you're all having a nice weekend so far. I had actually quite a quiet weekend all on my own since my boy was out with his men and a lot of my girls were busy. So I took a nice little trip to a few destinations and picked up a few things that I've been eye-ing for a while. Then, I went home and did all this to my face, haha.
Just as a little disclaimer, I've never photoshopped any photo that I've uploaded on my blog. I'm addressing this because I find that a lot of youtubers or bloggers have been criticized/accused of photoshopping/editing their photos, and people have not been saying very nice things. What you see in these photos are all me... believe it or not!
Anyways, I found this lovely lipstick from Maybelline which is a bright pink/fuschia color which is actually super flattering on my skin tone! I let the lipstick be the center of attention on my face, and kept everything else very neutral. Hope you like!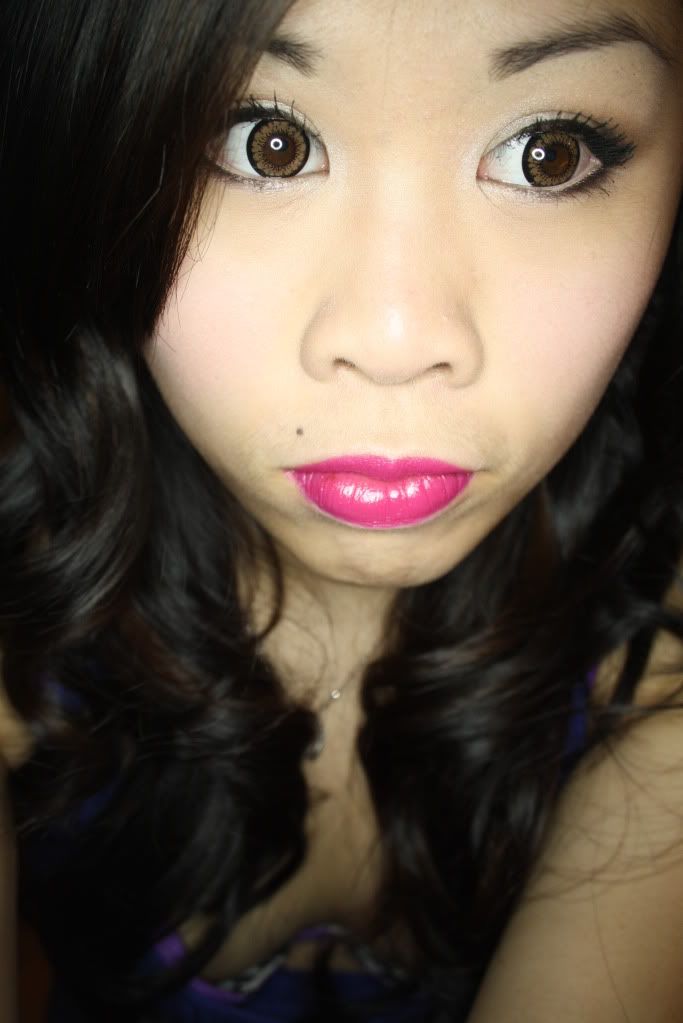 Oh gosh... please excuse the face, it was a good makeup shot!
Face:
Makeup Forever HD Primer
Bobbi Brown Corrector in Light Peach
Marcelle Concealer Palette
MAC MSF Natural in Light Medium
Cheeks:
NARS Laguna Bronzer
GOSH Cream Blush in Fluffy Peach
Eyes:
MAC Painterly Paint Pot
NYX Nude, Taupe and Dark Brown Trio Eyeshadow
ELF Black Cream Liner
Diorshow Blackout Mascara
Lips:
Maybelline Color Sensational Lipstick in Fifth Ave. Fuchsia
Alright, so next is just a few things that I picked up yesterday during my nice alone day! I went to the drugstore and Sallys Beauty Supplies for all this!
OPI Katy Perry Collection Mini Polish Set
I actually purchased this last weekend when I met s2pandapple at Phoenix Beauty Lounge, and she's absolutely lovely. I wanted to try some of the polishes from the Katy Perry Collection, but it was sold out everywhere! This mini set had a ton of colors and the beautiful "Teenage Dream" which I was dying to try!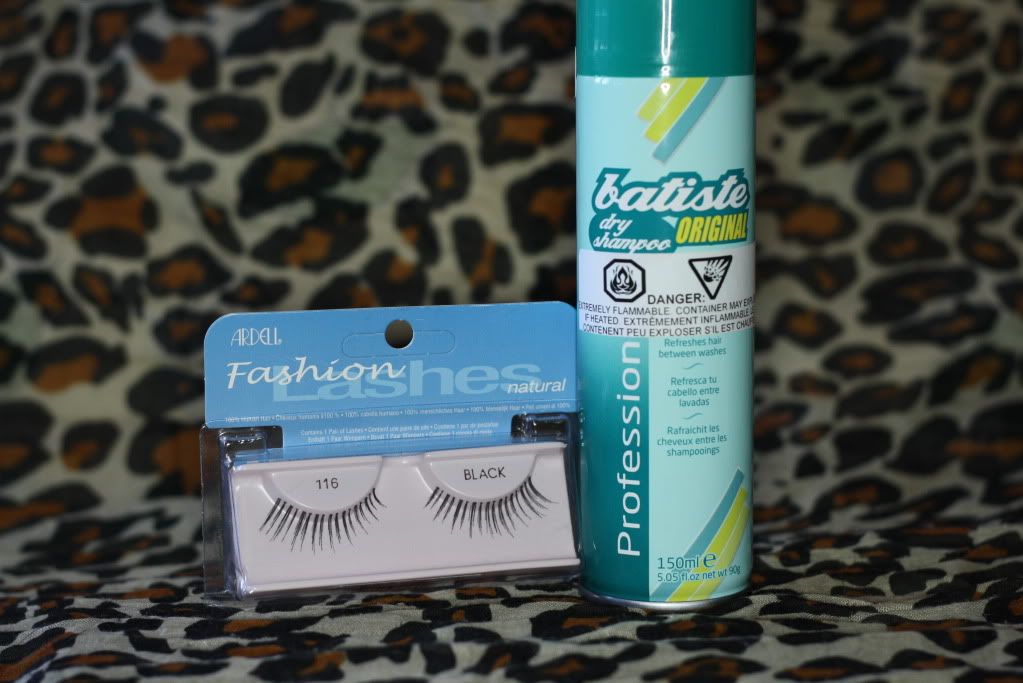 Ardell #116 Lashes & Baptiste Dry Shampoo
I saw Michelle Phan using the #116 lashes in a past tutorial and they're lovely! If you frequently read my blog you'll know I'm not a huge false lasher wearer, partially because I've got tapered double eyelids and most lashes look really heavy on me. Also because I suck at wearing them! As for Baptiste, its the best I've ever used. Thats all I've got to say!
Sally Girl Clear Lipgloss, Glitter in Goldigger, and Beauty Secrets Base Coat
I bought the clear gloss on a whim as a glitter adhesive, since I wanted to practice doing a glitter eye look! I definitely need practice in terms of using glitter because I've never managed to make it work for me, but hopefully the gold is different! Also since I finished my old Beauty Secrets Base Coat, I just got this as a backup!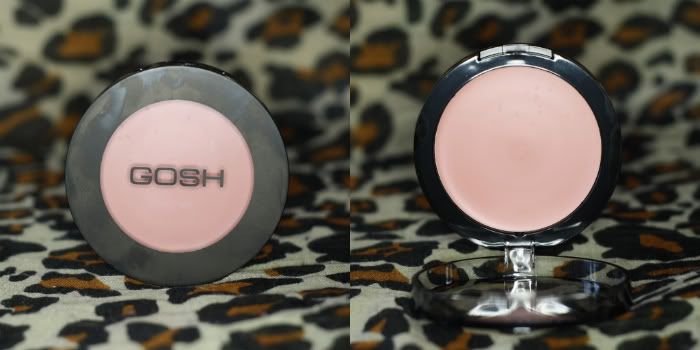 GOSH Cream Blush in Fluffy Peach
I've had an obsession with cream blush lately since I've been looking for something that lasts a little longer! This was an affordable alternative at $15, but I've been itching to try the MAC Cremeblend Blushes too! I picked this one over a pinkier one since I'm again obsessed with peach tones on my skin.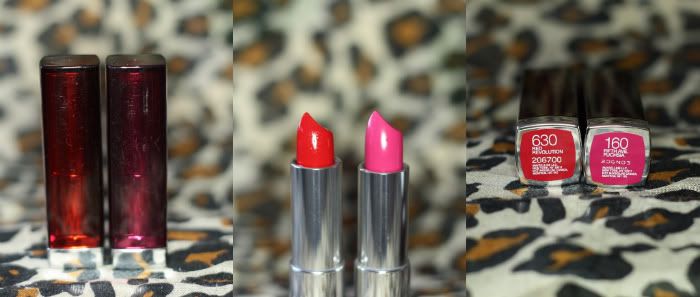 Maybelline Color Sensational Lipsticks in Red Revolution and Fifth Ave. Fuchsia
I love these babies for $3.99 each! They usually retail for $8.00 each in my local Shoppers Drug Mart so I'm super grateful to get them for half price! I was wearing Fifth Ave Fuchsia in my above FOTD and I love it! Both of these are extremely creamy and pigmented.
So that's it for my look/haul of the day! Hope y'all enjoyed it.