Yesterday my friends and I went to my school's winter formal, and it was quite a bit of fun! I also noticed that since I haven't had a lot to contribute to my blog lately, I would show you guys my outfit and makeup of the day! We had a lot of fun and got an excuse to dress up, so as usual, I did my girl's hair and makeup for the night.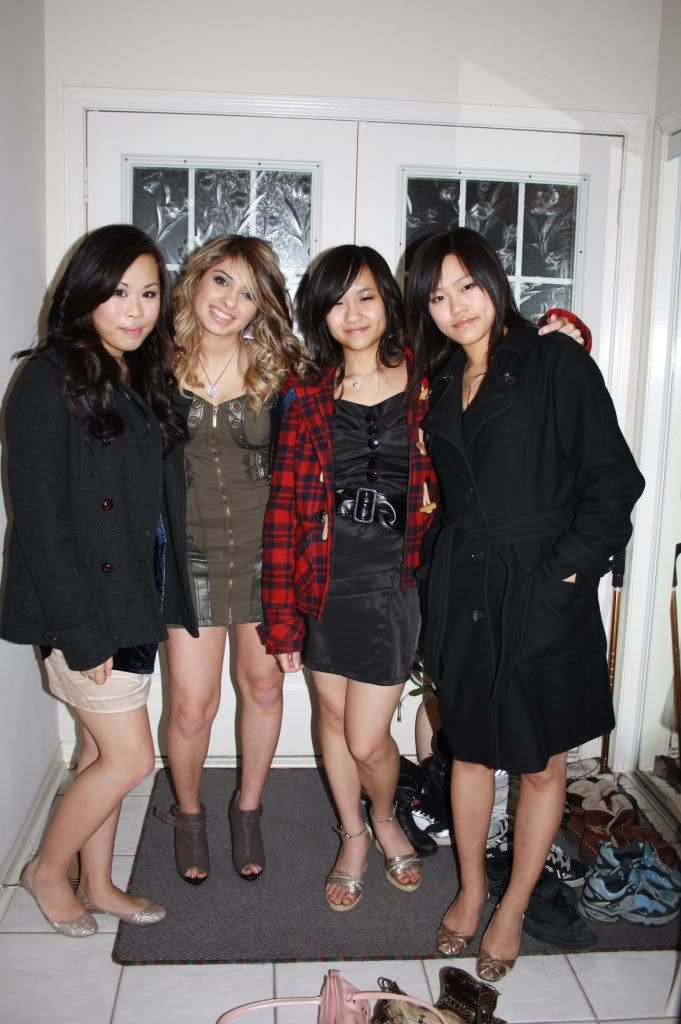 We were getting ready to leave the house, and just decided on taking some pictures :) I got ready with Tonya (the blonde), Rebecca (long curly hair), and Lindsey (long straight hair) and myself!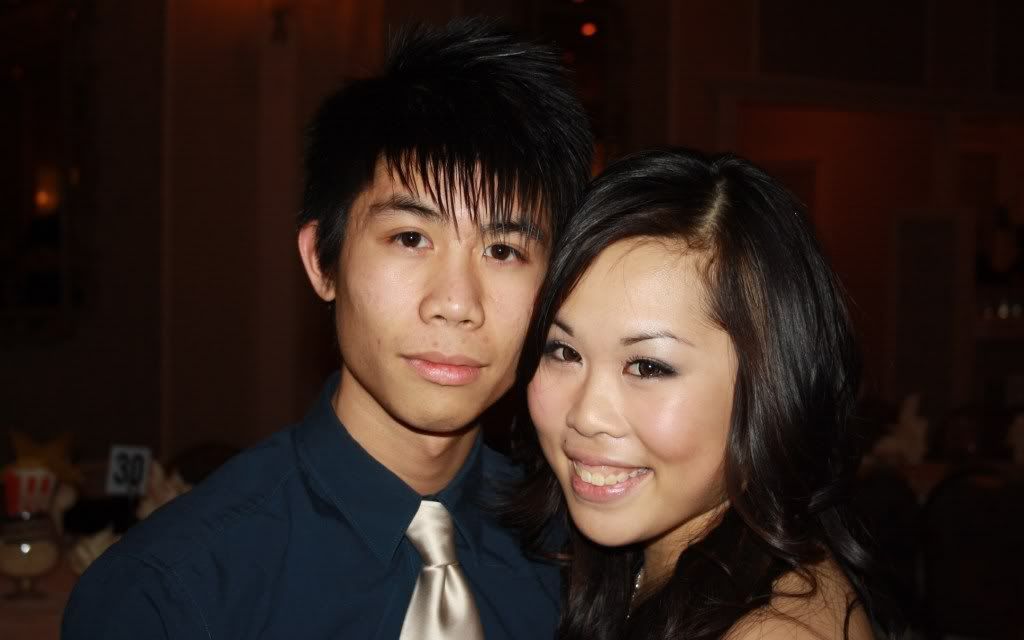 Me and my boyfriend Justin sticking to our champagne and navy theme, it turned out quite nicely!
My childhood besties Priscilla and Natasha, I think we've been friends since we were eight years old!
All of my besties, in order: Chelsey, Tonya, Marina, Natalie, Lindsey, Sarah and myself.
My friend Mirna and I. I think this is one of the better pictures that show my makeup, and I used Femme Fi and Scene eyeshadows from MAC, Ebony from Annabelle, and ELF Cream Liner in Black on my eyes. For face and cheeks I used Bobbi Brown Corrector in Light Peach, Skinfood Peach Sake Powder, NARS Laguna Bronzer and ELF Studio Blush in Peachykeen. Lastly for lips, I used MAC Fashion Scoop Cremesheen Glass.
One of my besties, Natalie and I doing the same pose as another picture we took back in the summer, haha. Man, I love that huge flower she has on her head.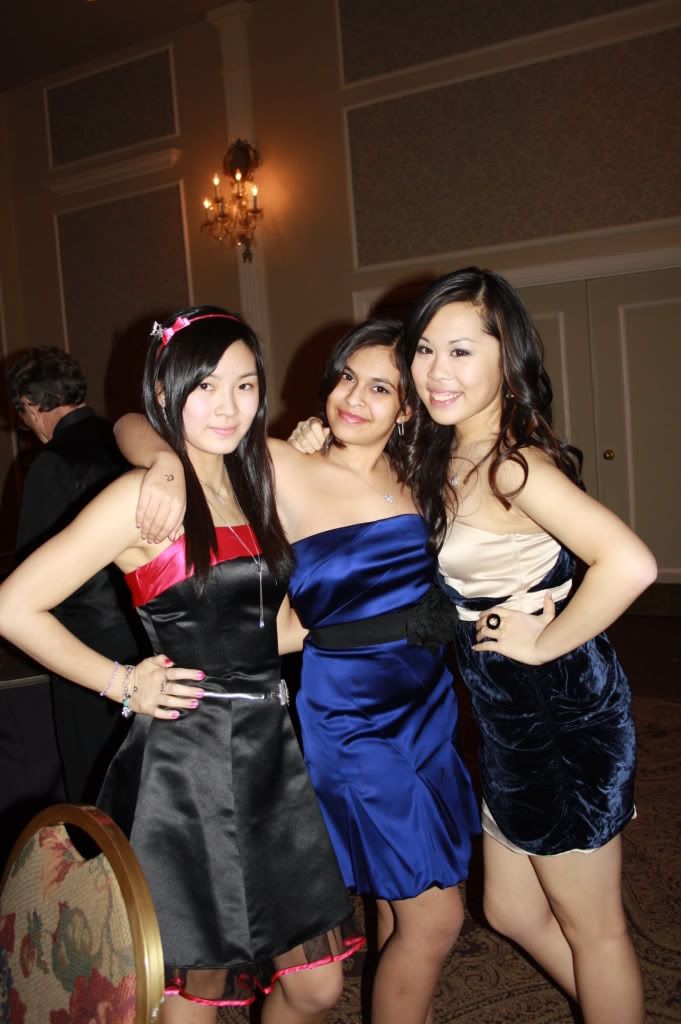 My friends Sarah and Marina, love them!
My HUGE friend Michael and I, who happens to be a crazy 6'3". I think this is a pretty good picture of how my dress looks, but I'm kind of sad I forgot to iron the bottom part :(
Overall, it was a pretty great night and we all had tons of fun!
Asymmetrical Navy Suede Dress from ASOS
Eiffel Tower Earrings from ASOS
Lion Head Ring from ASOS
Gold Glittering Flats from Spring
Hope you girls enjoyed this post! xoxo