Hello my sweet ladies, and I hope you're all having a wonderful Monday. It was such a gloomy, rainy, wet, nasty day outside today in Toronto, and it just hasn't been helping my dire need of some spring in my life! I've always disliked the cold, even as a child when all of my friends were outside making snow angels, I would much rather me inside sipping on my hot chocolate. By now, the end of winter, I'm in need of nothing more than some hot weather! Alright, enough with the weather talk... let's get to the look. This look reminds me of the holiday season (hence "Belated Celebrations"), and all the fun times, good food and love that I experienced during it. So I'd like this look to be a wonderful way to end winter.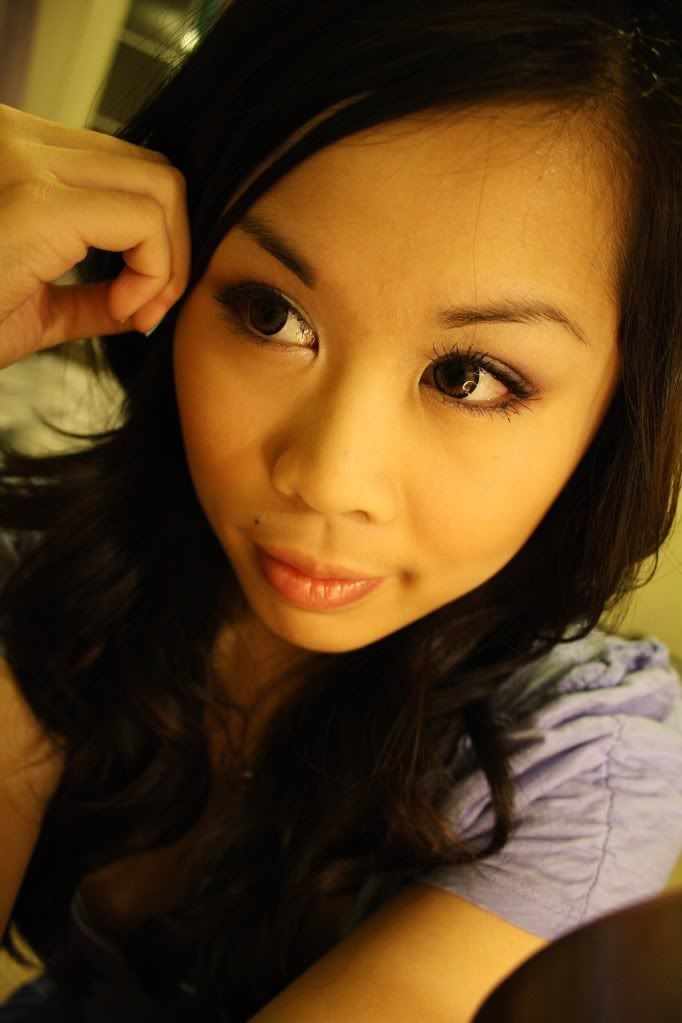 Face:
Quo Foundation Primer
MAC Studio Stick Concealer
Bare Minerals Matte Foundation
Cheeks:
NARS Laguna Bronzer
MAC Style Blush
Lips:
Benefit Lipgloss in I'm With The Band
Eyes:
Urban Decay Primer Potion
Sephora Eyeshadow in Aspen Summit (From Beauty Insider Birthday Set)
MAC Sketch and Shadowy Lady Eyeshadows
Loreal Lineur Intense in Carbon Black
Maybelline The Falsies Mascara
ELF Studio Eyebrow Kit in Dark
----------------
So if you entered my Apothica.com giveaway, you might remember that the contest ended a week ago! Now here's the winner!
Charlene-Ann! From Beauty is Imperfections.
Congrats Girl! Please send me your contact info to pass onto Apothica!
So that concludes my post for today, and if you're subscribed to me on youtube, watch out for a new February Favorites video up tonight! xoxo