Hey ladies! I've got something super exciting to tell you girls about! Well, about a week ago I got an email from Youtube saying that my application for becoming a Youtube Partner was finally approved! This came really randomly to me because I applied way back in the summer, and since I didn't get a reply from them, I assumed that my application got denied because I don't have THAT many subscribers. I think I've got... 1700 ish. I'm honestly super grateful for having that amount of subscribers because seriously, could I really get more than 3? My mom, my boyfriend, and my best friend. But whenever I thought youtube partner, I thought of like... 10000, 20000, maybe even 400000. But me with a mere 1700 compared to them? I really didn't expect it. But this is SO exciting!
So before I found out about this, I was probably never going to make videos again because I'm purely lazy and didn't really feel like putting up with so many.... "high expectations" on youtube. Also, my video recording device wasn't too good for makeup tutorials, and my camera recorded video files in a crappy annoying format that wasn't good for editing.
I thought, now that I want to make videos all the time, I better invest in a better camcorder! So I chose the JVC GZ HM30, which is one of the most inexpensive HD camcorders on the market. I looked around youtube for video tests, and this camcorder seemed to be a bit better than the standard definition camcorders for around the same price. So far, I'm really liking it! It's got really impressive macro which is good for makeup tutorials!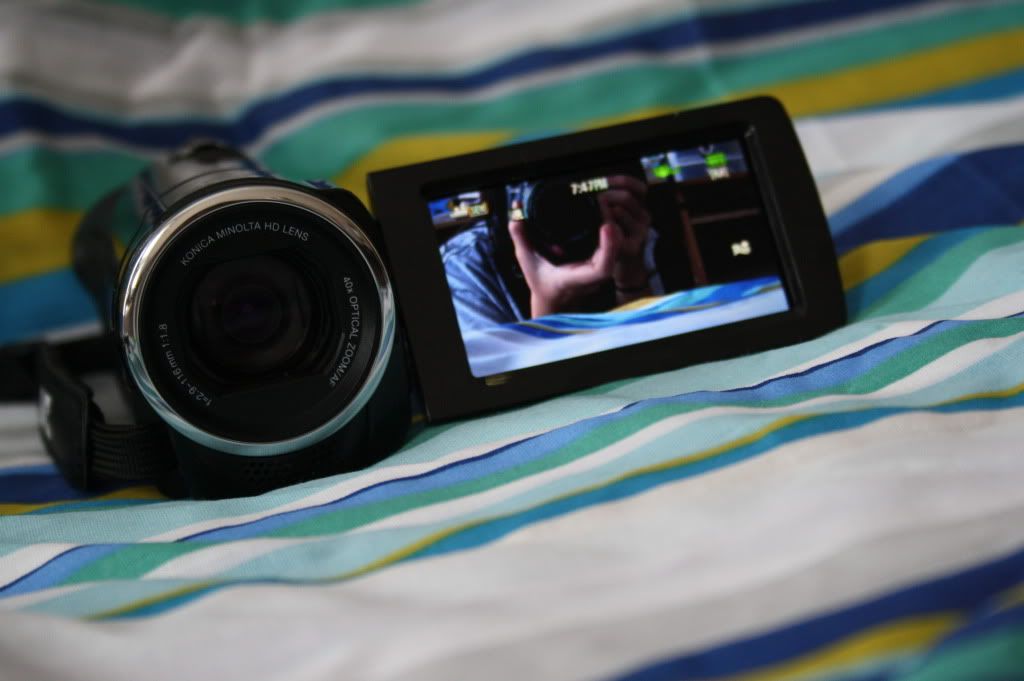 There's my new baby! Isn't she gorgeous? LOL. In total with tax it came to about $260, which I think is quite reasonable for an HD camcorder that focuses super quick. However, one thing I'm not too keen on is that this also records in an annoying format... but I can live with that.