Everybody seems to have their own personal style when it comes to everyday makeup; some enjoy a long, soothing, relaxing experience, some are always on the go, and some don't bother wearing any at all. I'm an in between kind of girl, I always try to spend extra time in the morning tweaking my makeup but I'm also a on-the-go type of girl. Sooo, enter my neutral look; kind of boring, but who really has so much time to apply 5 different colors onto your eyelids everyday? Theres the lid, crease, outer corners, inner tear ducts, highlight, blah blah blah. As you all can probably see in my fotd posts, I absolutely love undergoing the process of applying a gazillion colors onto my eyes. But at 6:30 am, maybe not!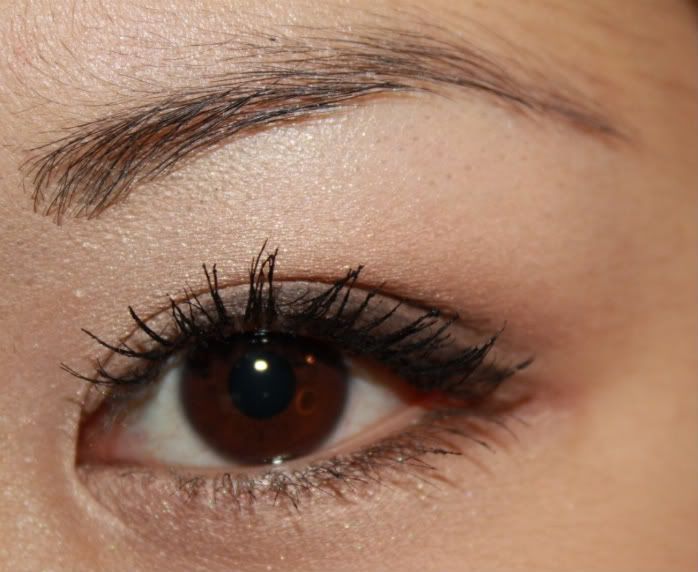 Face:
MUFE HD Primer
Vichy Dermablend Concealer
Bare Minerals Matte Foundation
NARS Orgasm Blush
Eyes:

Urban Decay Primer Potion
MAC Femme Fi, Wedge and Charcoal Brown
Bobbi Brown Gel Liner in Mohagany Ink
Clinique High Lengths Mascara
Lips:

NARS Orgasm Lipgloss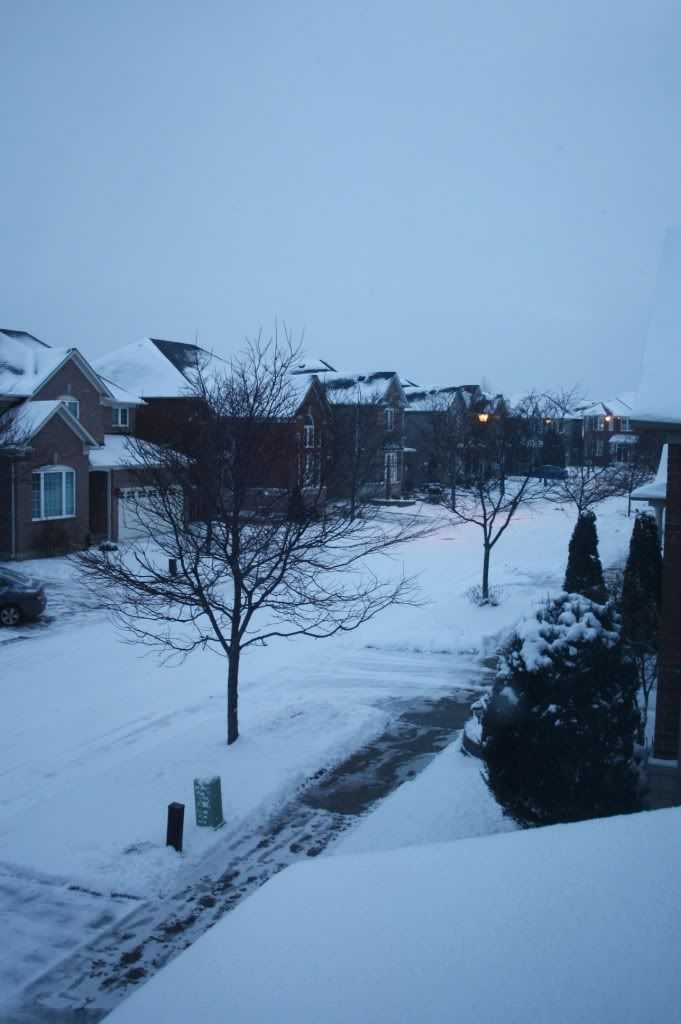 Yaaaay! We finally got snow in Toronto! Well, this was already a few days ago that I took these shots and now it's kind of turn into icky slush. But this was the first "snow" this winter so far and looked pretty :) I personally love snow because it really makes the mood of Christmas but I also dislike it because its reaaally cold right now.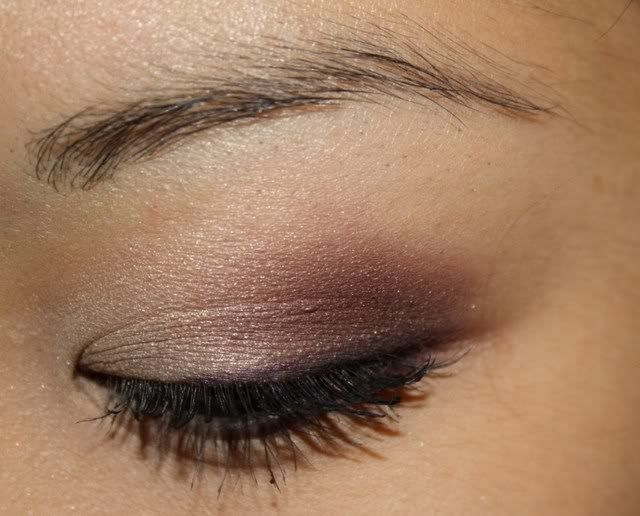 I decided to stick in a random eyes of today just because I'm a crappy blogger :)
I used...
UDPP
Benefit Creaseless Cream Shadow in Stiletto
MAC Shroom and Sketch Eyeshadows
MAC Macroviolet Fluidline
MAC Zoom Lash Mascara
So that's it! And my question to you is... What's your natural look?