So I may call this my... first ever real outfit of the day post. By no means do I think have much of a sense of style, and I generally wear things that are comfortable, hence the fact that I don't put much outfit posts of my blog. I've only recently begun wearing heels more than once a month (hah) since well, I never really needed to! For a while, I've also been kind of self conscience of my body size because I'm obviously not a size 2, more like a 4, sometimes 6. But now I've gotten over it so.. who cares if I have a little meat on my bones, haha. Today I went out with some friends and decided just to take some simple outfit shots with my dslr just on my driveway :)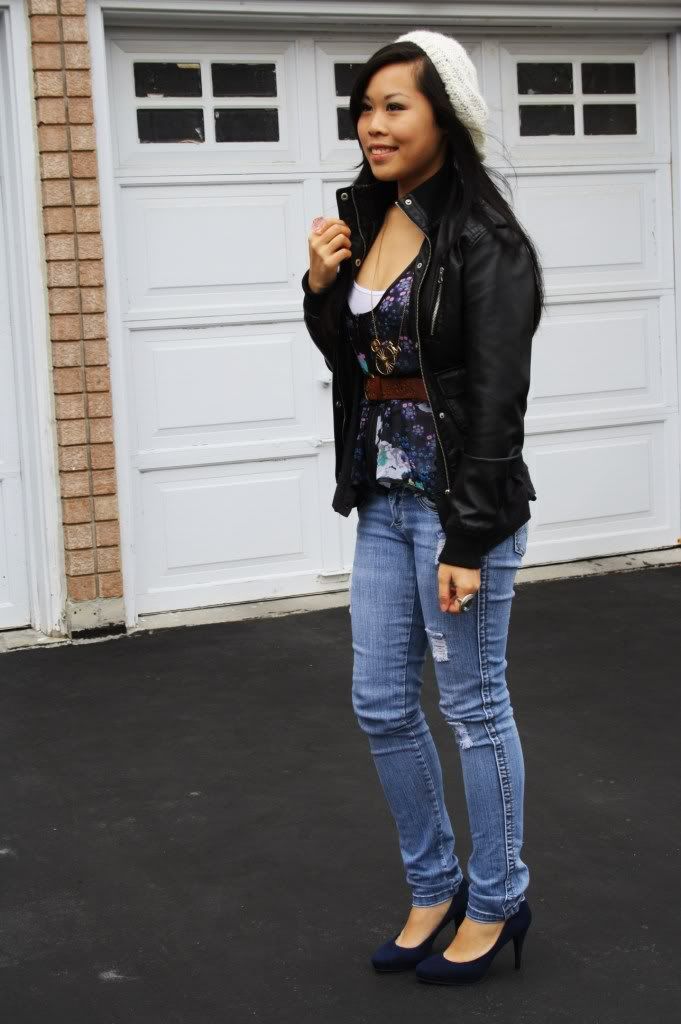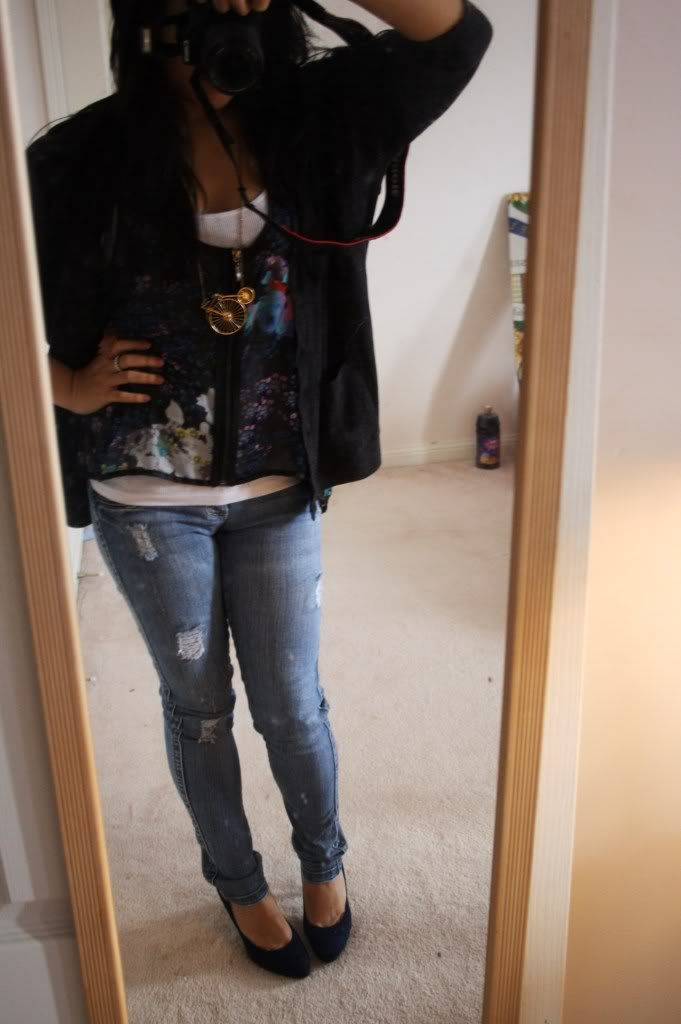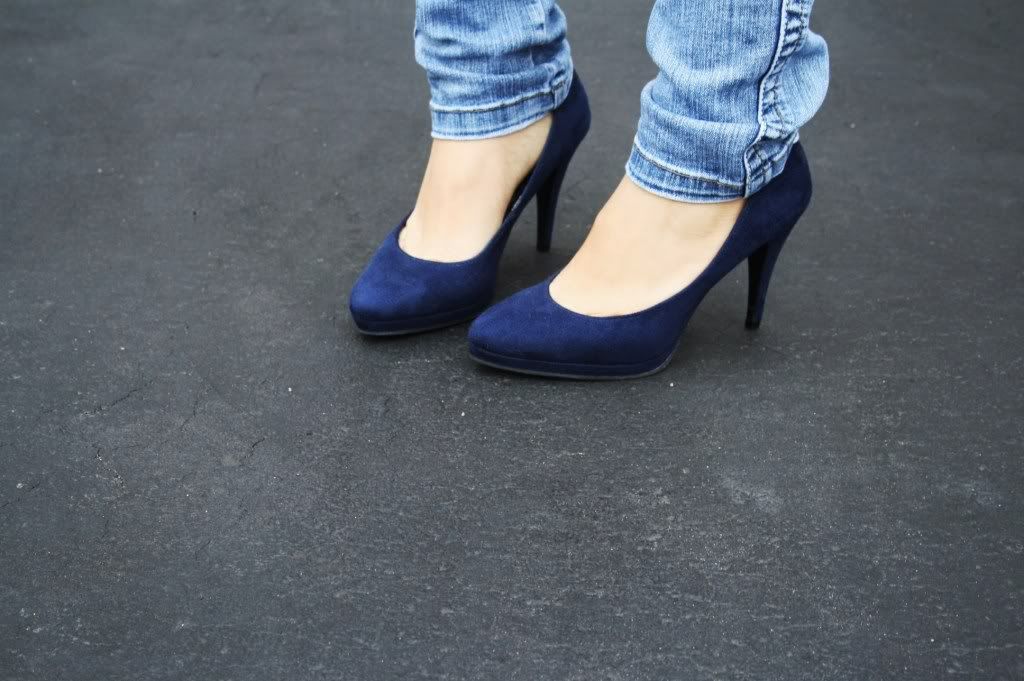 Oh god.. Please ignore my huge pimple and eye bags...
Forever 21
Jeans/Jacket/Beanie/Accessories,
Thrift Store
Heels,
Costa Blanca
(Canadian) Formal Tank
PS.
Let me know whether you enjoy these outfit posts, and give me some suggestions on how to make it better!
PPS.
Is it just me or do I look quite short in these photos.. I'm actually 5'6" Haha!