Hello my darlings, today is an absolutely freezingly cold day here in Toronto... It's so cold, I don't even want to leave my room. Literally when I got out of the car to run to my garage, I was freezing! Argh, sometimes I hate these harsh Canadian winters. Don't you all wish it could be like... 25 degrees celcius all the time? Well, I decided to let the cold weather inspire my face of today, which is some icy cold teals :) I mentioned a while back that I purchased one of the wet n' wild color palettes which are amazing btw, and I finally got the chance to use them today!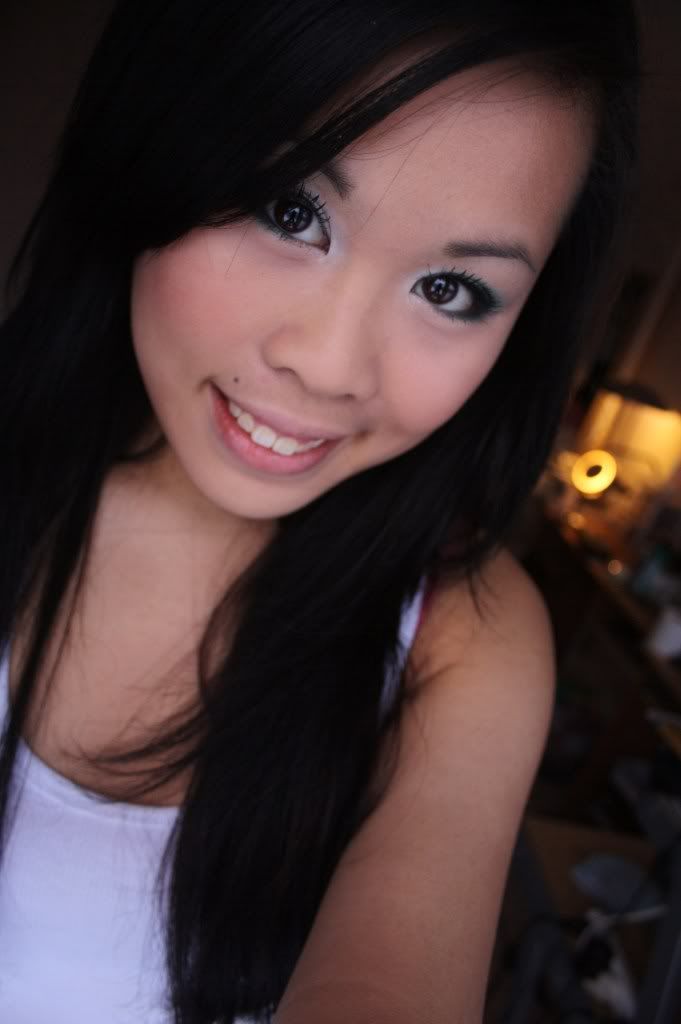 Oh god my bags are so terrible...
Face:

MAC Face & Body Foundation
Marcelle Concealer Palette
MAC Mineralize Skinfinish Natural
ELF Studio Blush in Peachykeen
Lips:

Korres Jasmine Lip Butter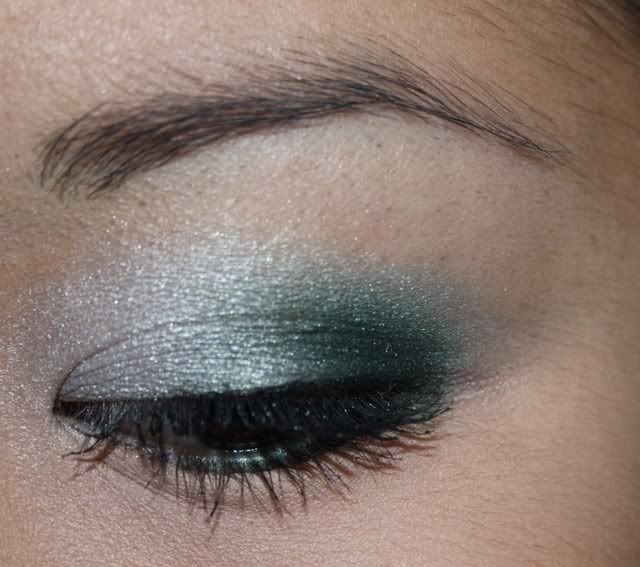 Eyes:

MAC Greenstroke Paint Pot
Wet and Wild Palette in Pride
MAC Bottle Green Eyeshadow
Loreal Lineur Intense
Bobbi Brown No Smudge Mascara
That's all loves! Hope you're all having a terrific tuesday!