Happy birthday to myself! So tomorrow,
November 15th
is my birthday, and I'm kind of excited because things have been a bit blah lately so here's an excuse to party and shop like mad :) I remember posting about my birthday exactly last year... (Man, are we getting old) and I had a huge NYX/MAC haul to go with it; way to celebrate my birthday in style! So this haul.. wasn't expected because I kind of wanted not spend much this year. However, something happened.
So I was reading
Natalie's post
yesterday about her haul from the Shiseido Warehouse Sale in Markham, and this one's actually very underated compared to the MAC Warehouse Sale. It doesn't only carry Shiseido, but also NARS! And well.. Orlane, Joico, and a lot of expensive perfumes. But NARS was the reason why I was there. I didn't know that there was a Shiseido Warehouse Sale this weekend, but thanks to her post, here I am! My mum offered to buy me a few things as we went together today as a birthday present, thanks mum! As for the boy, he offered to pay for some of it too. Haha! Actually, my mom asked me to post part of her haul on my blog too, I guess she likes the attention lol! Really, shes almost like my best friend.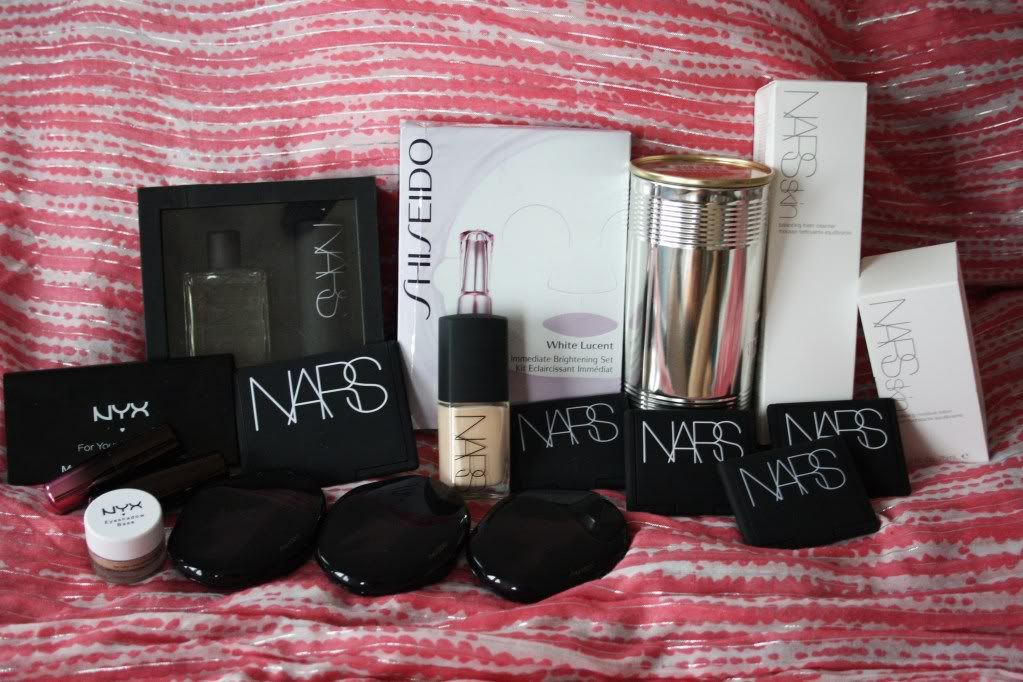 So there's my haul...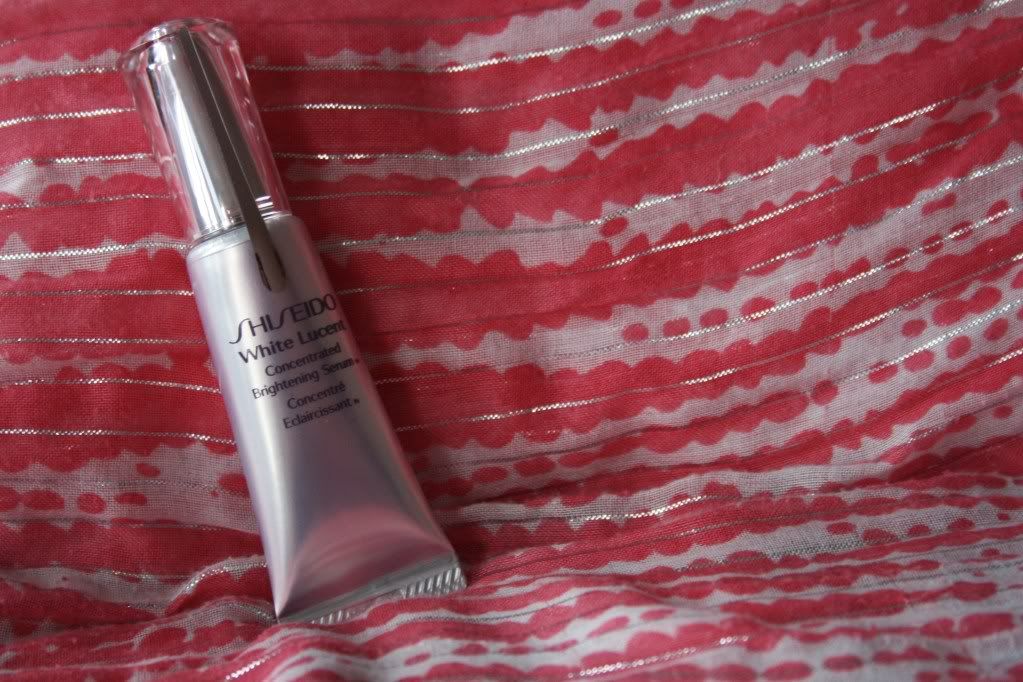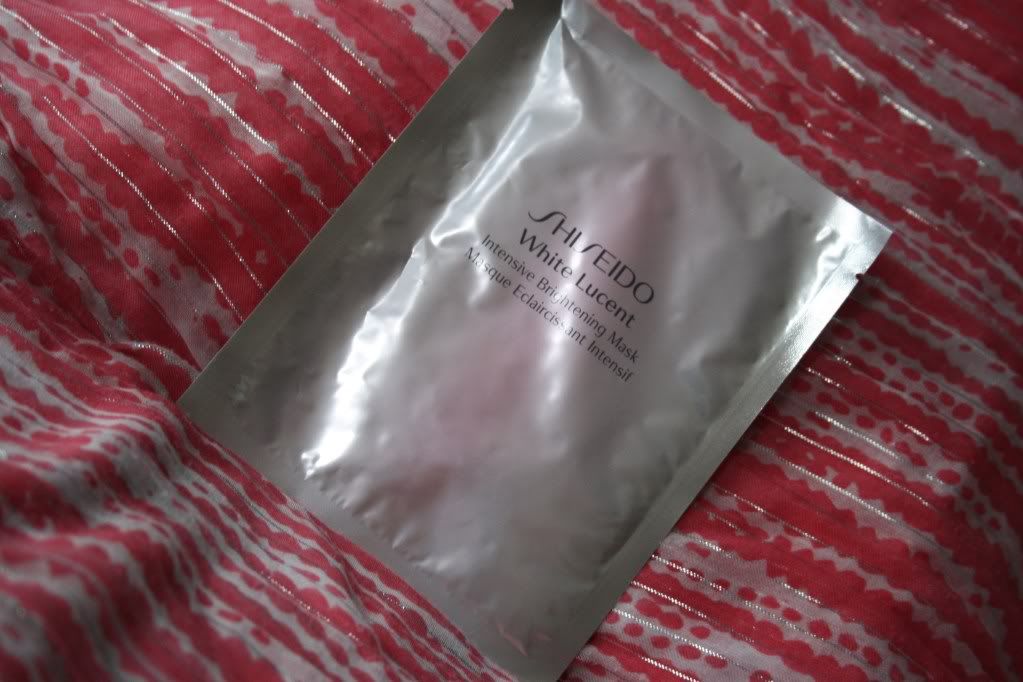 Shiseido Immediate Brightening Set

This item, my mom has been hyping for the second that she set her eyes on this! Apparently, it's supposed to brighten the skin with the serum and mask, while results are supposed to be been instantly. Let's see how this goes! This set was going for $35.
Jean-Paul Gaultier Perfume

So I believe this one's the iconic perfume bottle of a REAL woman's silhouette(with curves) that my mother has been obsessed with since she was in her 20s, this was back in the 1980s. I really do think this bottle is absolutely beautiful and it also smells great. This item was sold for $35 CAD.
NARSkin Balancing Moisture Lotion

This was one of the very few skincare products from NARS that were available at the sale, and boy I'm excited about this! It's supposed to be a lightweight moisturizing gel that's approapriate for normal and oily skin. I absolutely love the NARS skincare packaging as it feels so luxurious and heavy! This was sold for $20.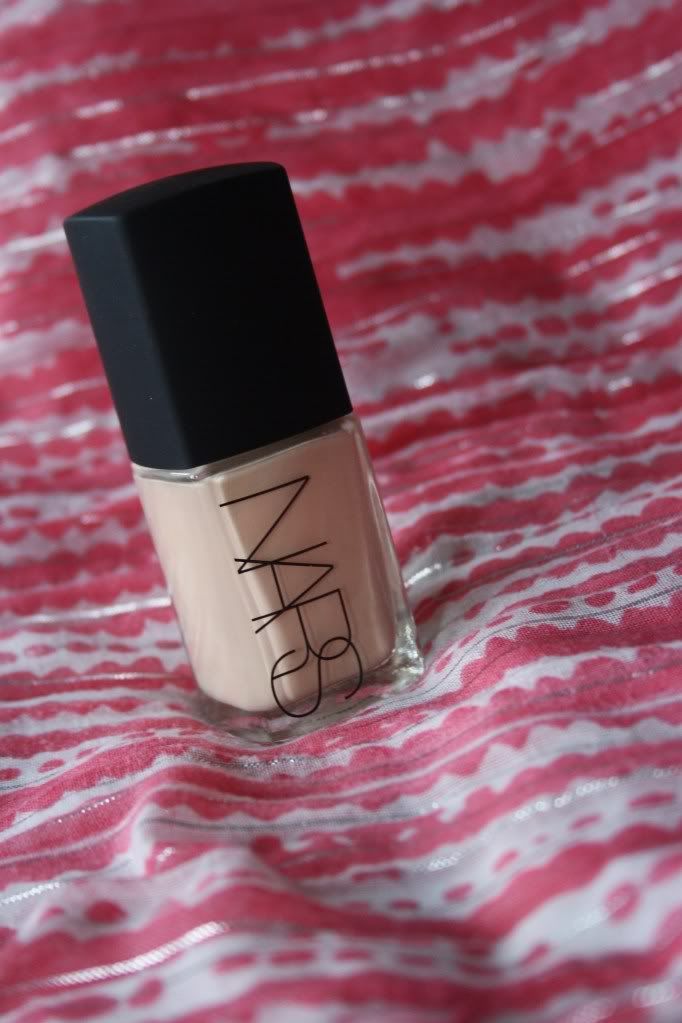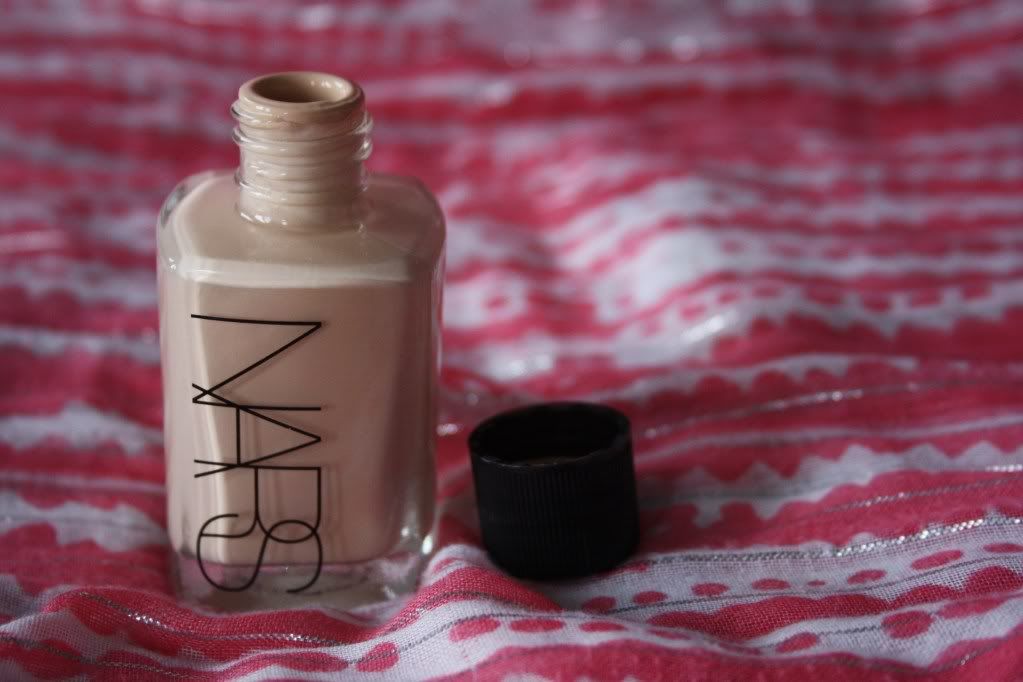 NARS Sheer Glow in Mont Blanc
I don`t think they carry this shade in the Sheer Glow line, but this really was my highlight of the day! In Canada, this NARS foundation retails for $55 at Sephora and guess what? I purchased this for $14! Yes! Fourteen! The shades were kind of limited since it`s the last day of the sale, and Mont Blanc is a little light for me, but winter`s coming, it`ll work :)
Shiseido Duos and Lipsticks

As for Shiseido makeup, I really do believe theyre underated because all the`eyeshadows my mum and I purchased are highly pigmented and have very unique colors. Even the ones with a lot of glitter are pretty good! The lipsticks I haven`t tried, but my mom loves them. The eyeshadow duos were $6 each, and the lipsticks were $10 each.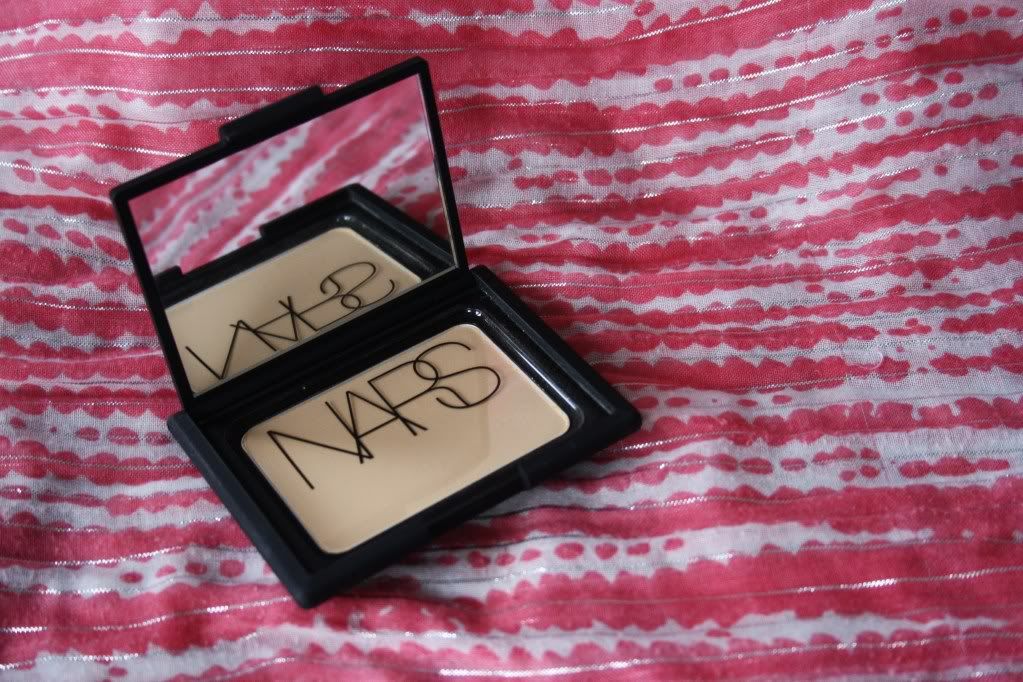 NARS Pressed Powder in Eden

I`ve been meaning to try out NARS face powders sometime soon or later because my MAC MSF Natural is running out, and my Bare Minerals Matte Foundation is also low. This pressed powder is generally smooth, and doesn`t give a ton of coverage, I should`ve gotten the powder foundation but this was my color! It was sold for $14.00.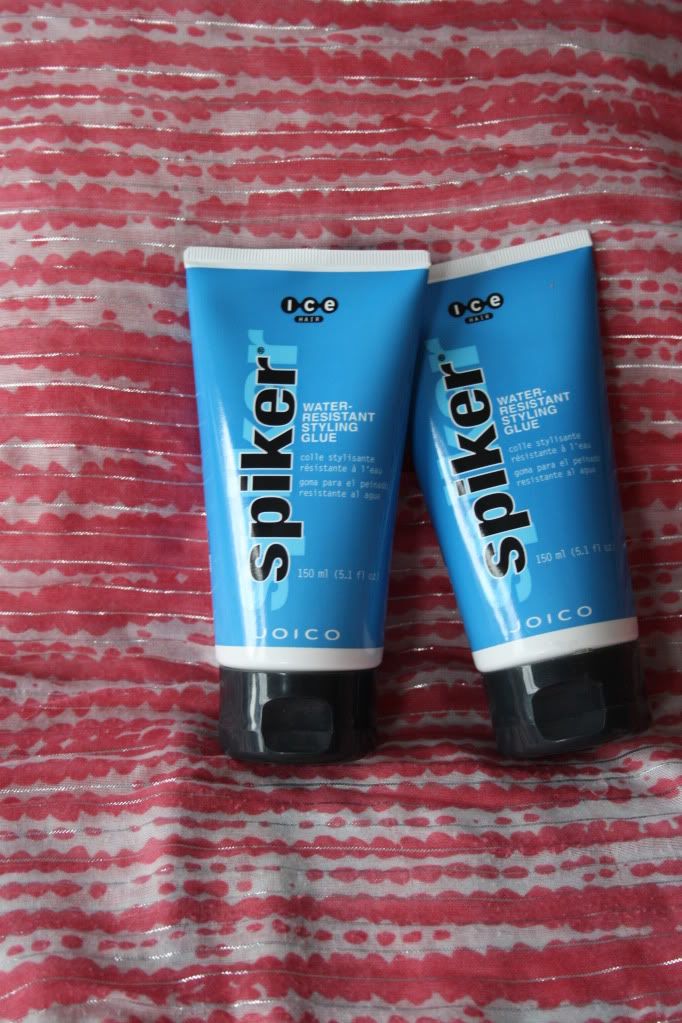 Joico Spiker Styling Glue

Spiking gel for my Spikey boyfriend! My boyfriend Justin uses this gel on a daily basis to spike his hair, and at $2, I picked up 2 for him. Takes him almost 6 months to finish a bottle!
NARS Eyeshadow Duos in Habanera, Mediterranee, Earth Angel, and India Song

These were one of the best deals ever! These were going for $10 each at the sale, and I actually ordered the $10 sale duos from Sephora aswell, but those aren`t in yet. But there wasn`t a huge selection, but these were the ones that I wanted the most since they had the most versatile colors for me. Habanera is a grey blue and sparkling purple, Mediterranee is a pale gold and orange with sparkles, Earth Angel is a taupe with an olive, and India Song is a matte cream with a rich shimmery chocolate!
NARSkin Balancing Cleansing Foam

If you know me well enough, you`d probably know that I do absolutely nothing for my skin. Well, except moisturize ofcourse. But I`ve always been looking for a nice gentle cleanser to start using like a good girl. My mother`s always stressed how important it is to take care of your skin, and I guess I`m starting to listen. Haha!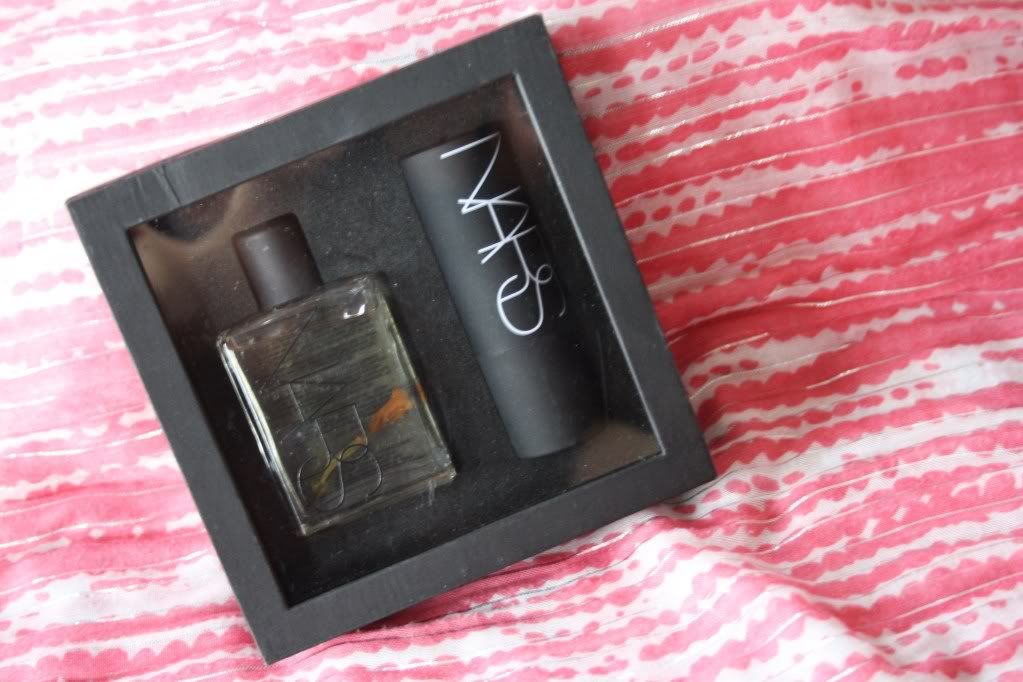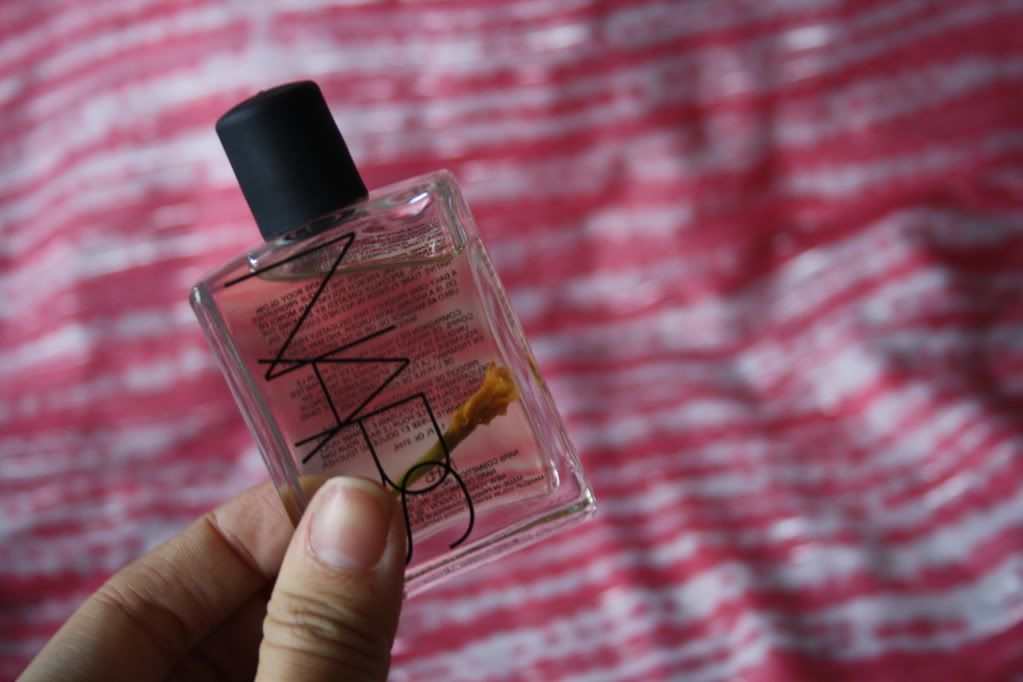 NARS Monoi Body Glow + South Beach Multiple

My mom picked this up when she saw it, then showed me what a fabulous deal this was! The Monoi Body Glow itself cost a good $80 itself, then the multiple is another $46. This set was sold for a mere $18, how amazing is that? I`m not sure what I`ll use the Monoi Body Glow for, but it smells really nice and I`m sure I find how what it`s for.
NYX Mysterious Brown Eyes Palette

This wasn`t actually purchased at the Warehouse Sale, but I got this yesterday when the boy and I visited Vaughan Mills for some shopping, and I dropped by DCW(s2pandapple recommended) for some NYX. Since I have OBVIOUS brown eyes, this palette is kind of like a no brainer because it`s got a ton of shades to make my eye color pop!
NYX Eyeshadow Base

I`ve been meaning to try this for a while... But sad to say it doesn`t prevent creasing for more than 4 hours. I wore this today, and found that my shadows had been starting to crease by mid-day. However, if you`re only running errands for a short period of time, I do recommend this.
So lastly, my sweet honey helped me get a
hybrid accoustic guitar
for my birthday because he sees how much I`ve wanted one since I never let go of his guitar whenever I`m at his place. Haha! It`s perfect for beginners because I`m noob and it includes a built in digital tuner because I don`t know how to tune it myself so I make my boyfriend do it for me.
So that`s it for my haul girls! Let me know if you went to the sale too!