Soooo... On Tuesday night I had something similar to a mid-week crisis since I was suffering from flooods and floods of assignments, I decided I needed some retail therapy to comfort and reward myself for doing an entire week of school hahaha. I know I'm bad. It's just that a lot of things have happened to me recently, and I can't help but feel stressed about things. Shopping still has the ability to make me happy, so I'm still good :)I made an order on the Forever 21 Canada website on Tuesday, and the stuff came in today! Isn't that crazy? TWO DAYS! Well... their Warehouse is like... 45 minutes away so that makes sense :)



I ordered a few things, not a lot, but they're so cute! Can you tell I have an obsession with gold jewelry?


White Jewel Ring
I reallly like this because I feel as though it adds a touch of elegance for such an inexpensive price! Since white is a relatively versatile color, this will go with anything! I can probably wear this with an evening dress...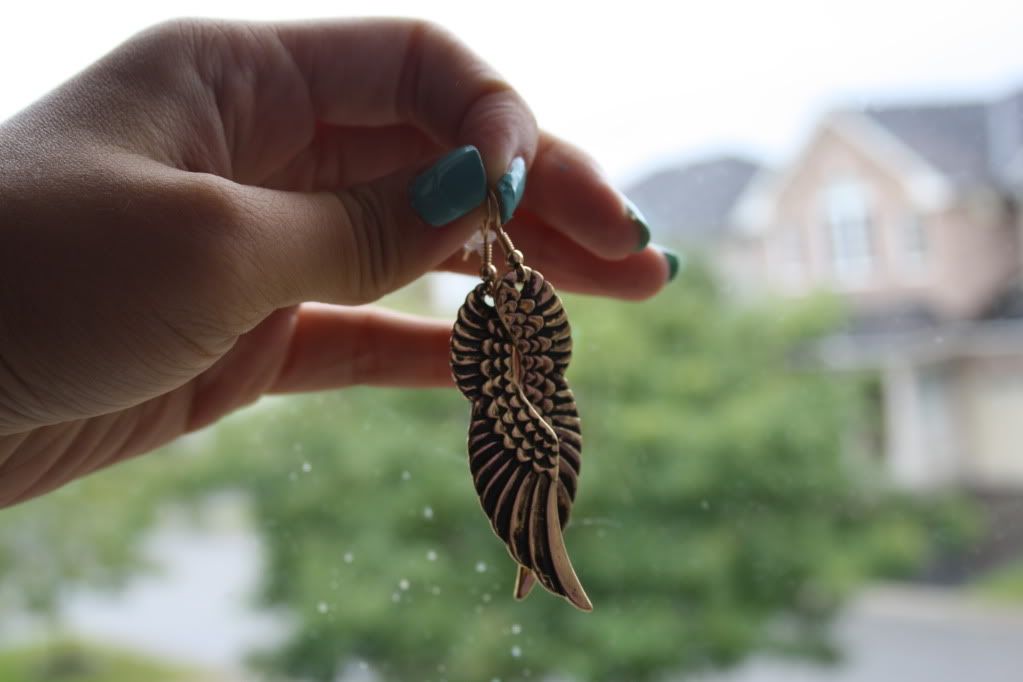 Gold Angel Wing Earrings
These are SO cute! I seem to have an obsession for gold jewelry cause it compliments a lot of my outfits and is extremely easy to wear, haha! I don't have to match them with anything!



Bicycle Necklace
This necklace is HUGE! I mean... HUGE! I didn't expect this to be so big, but I do simply adore this little piece because it looks so vintage and beautiful.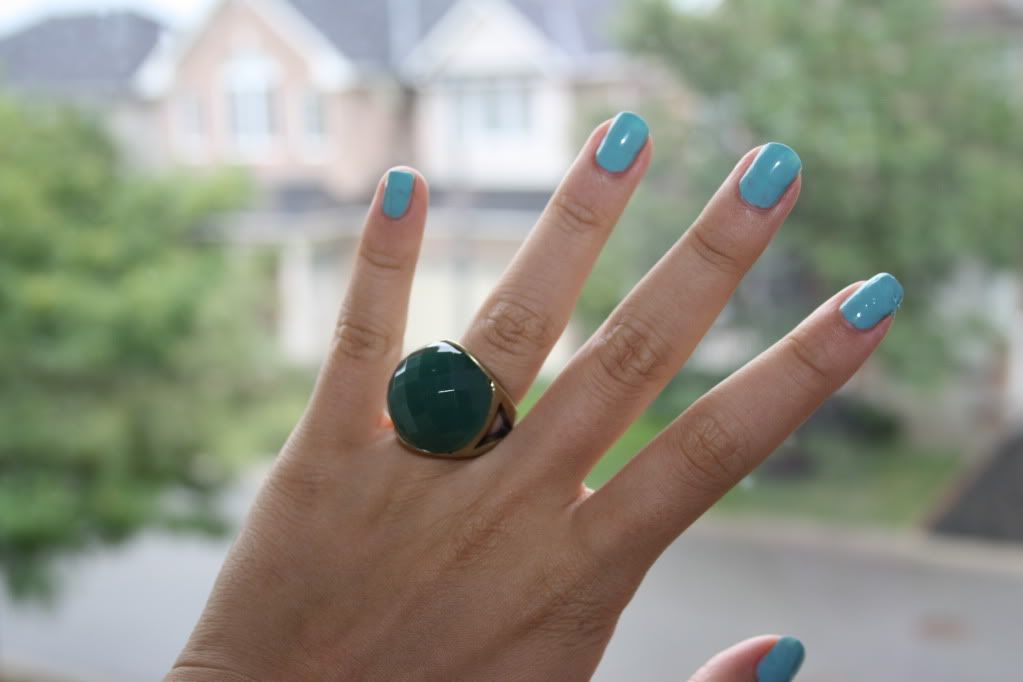 Green Gem Ring
This ring is MUCH better looking in person! For some reason... the camera just wouldn't capture the brilliance of the green! It's really not as BLAH in person, rather a deep jewel green. Gorgeous!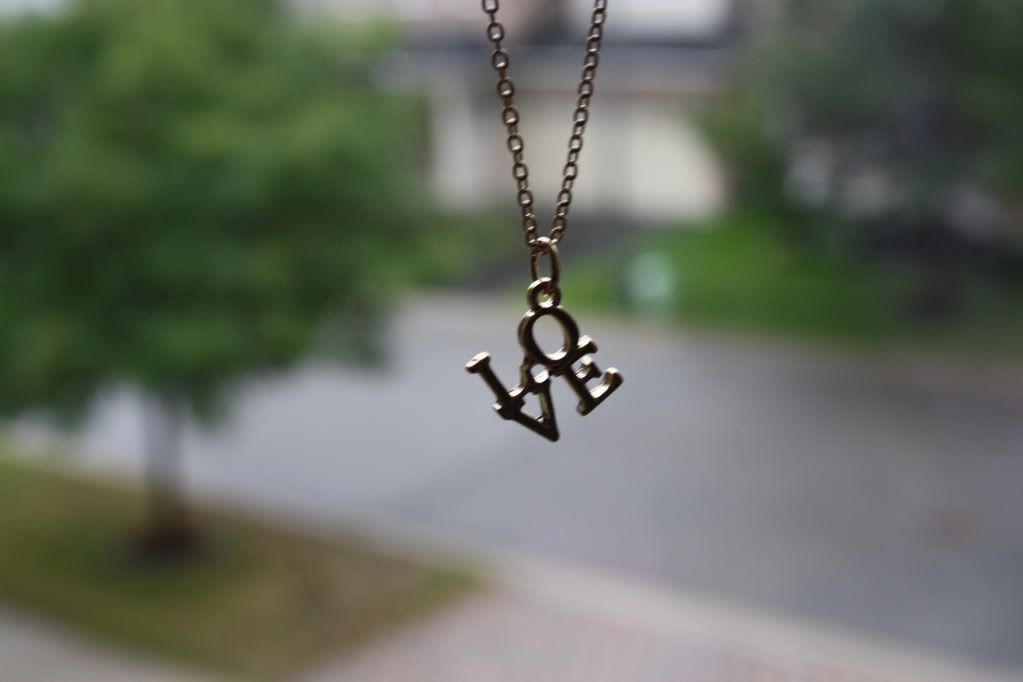 LOVE Necklace
Okay, so by now you KNOW I love gold jewelry! This cute little necklace is part of Forever 21's $1.50 Fabulous Finds, so it was so inexpensive! I just couldn't pass up a good deal, and this necklace is adorable :)


Diamond Heart Necklace
Yet another one of the $1.50 deals, and this one is adorable too! It's perfect for going to school since it's so tiny and subtle :)
Key and Heart Necklace
This one reminds me of the one from Tiffanys! Without the price tag obviously, LOL. I've been wanting a key necklace for a long time, and this one goes perfect in my little jewelry collection!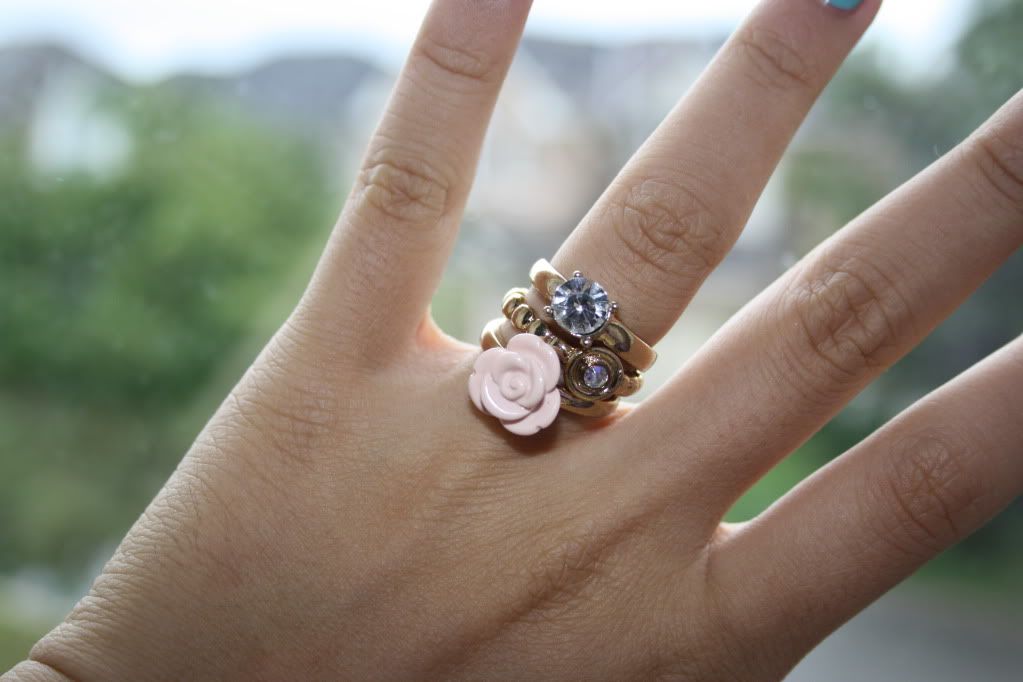 Assorted Rings
Lastly, it comes my favourite rings! They're so adorable, and I love how they came in a pack of three that I can wear individually too! My favorite is the pink rose but I love them all, no exception.

PS. The background is my street! Haha, you're seeing my neighbour's house and the photos were taken from my bedroom window. I saw the background and thought it was kinda cool!