Sooo... I think it's almost been two weeks since you guys have seen my face! As you all know, I recently got a new camera, and I haven't actually gotten too used to taking self portraits with it! The DSLR is pretty bulky, so it's more difficult to hold. But I think I got some pretty decent shots today! Also, I've been having some break outs lately due to laziness, bad food choices and lack of sleep.. all symptoms of the summer disorder! So today I actually wore foundation so my face looks closer to normal. Okay okay... I'll stop blabbing.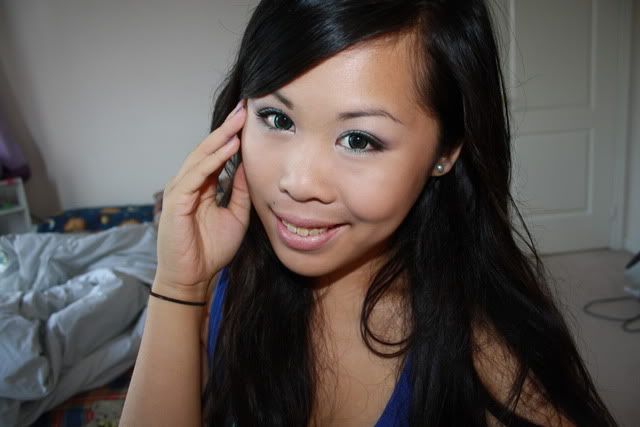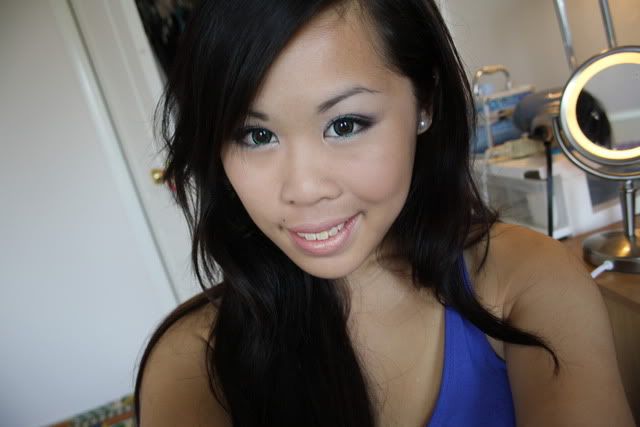 Face:
Quo Foundation Primer
MAC Face & Body Foundation
Benefit Erase Paste
MAC Blot Powder
Cheeks:
NARS Laguna Bronzer
ELF Tickled Pink Studio Blush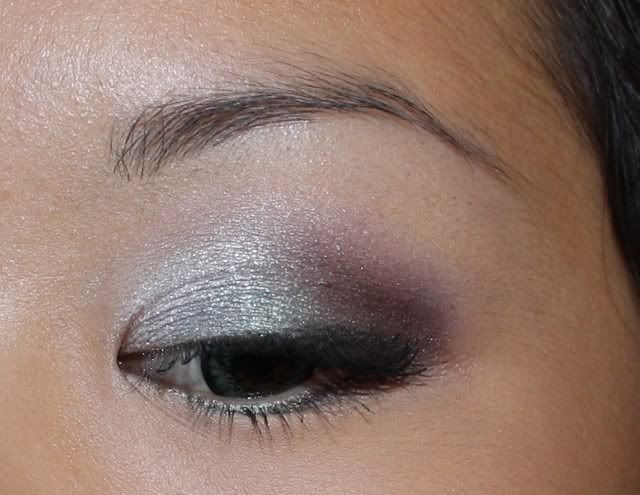 Eyes:

Urban Decay Primer Potion
Revlon Illuminance Cream Shadows in Copper Canyon
Tarte Treasure Chest
MAC Blacktrack Fluidline
Clinique High Lengths Mascara
Lips:
MAC Lollipop Loving Lipstick
Tarte Treasure Chest
I recieved this stunning box of love as a gift from my lovely aunt this past Christmas, and it's a shame I haven't given it enough attention! To be honest, I saw this in stores and I didn't think I would get it because a) it was SIXTY-EIGHT dollars! b) just looked like another Sephora palette. SO WRONG! The eyeshadows in this palette completely blew me away. It contains 16 shimmery shadows, 16 matte shadows, 16 lipglosses, 4 blushes, a bronzer and highlighter. I'm not even joking, this palette has THE BEST matte eyeshadows I've ever tried. They're smooth, pigmented, creamy and the least bit chalky. I know it's kinda useless talking about this since it's like faaarrr discontinued, but I can't show enough love for this!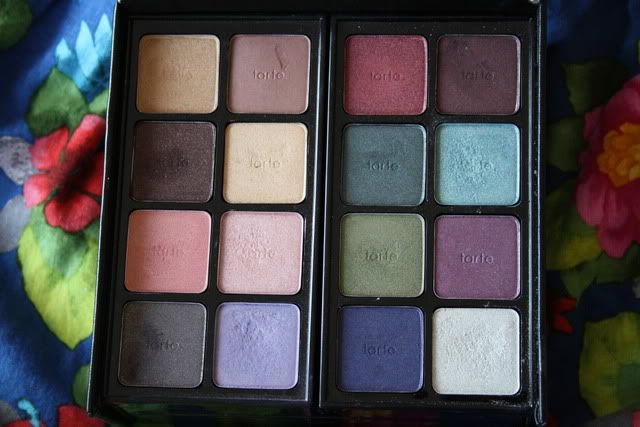 Shimmery Shadows
Matte Shadows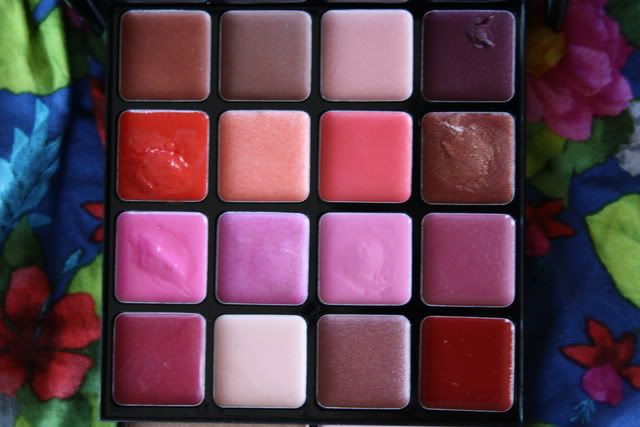 Lip Products
Cheek Products
PS. YIPPPIE! I just reached 700 Followers today... I'm such an excited noob :)