Hello pretty ladies! It's a pretty ordinary day today as my PIC(Partner In Crime, aka my momma) and I went to do some weekly scannning at the shelves. I didn't buy a whole lot cause I don't wanna waste cash, nor did I really see anything spectacular! I got a skirt from Zara for a super deal at $20, and it's just a highwaisted denim skirt! I'm gonna wear it to a friend's birthday, aha.
Sooooo... I was just scanning at Sephora today, and I noticed that I really needed something. You can call it.. shopaholic disorder coming into action! Since it's summer... and as a poor student, I'm using a ton of money this summer doing things, I really shouldn't let myself splurge on anything! But I really thought I needed this. It's Benefit's Creaseless Cream Shadow in Stiletto, and it's absolutely gorgeous! It first glued itself onto my heart when I saw it's pretty self on display a couple weeks ago.. and I've been thinking about it ever since.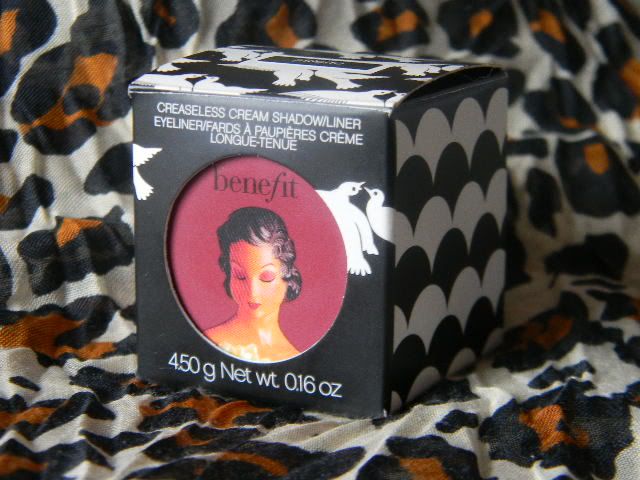 Isn't my Stiletto absolutely beautiful?! It's a pretty red-toned berry shade that works perfectly under purples, reds, pinks and even browns! It reminds me an awful lot of MAC's Cranberry Eyeshadow, as well as Artifact Paint Pot. These Creaseless Creams are super pigmented and don't crease on me at all; I've got RSVP and it lasts more than 10 hours!
Oh btw, I have a question for y'alll. What do you guys consider as a splurge? I guess for me, $23+ for an eyeshadow, $40+ for a foundation, $25+ for a lip product, $30+ for a blush, and $20+ for an eyeliner or mascara.