Helllooo beauties! It's time for the real post of the day. I previously wrote about my twitter account once again, and the link and such is located in the previous post. I remember waaaay back when my blog first started, I created a similar look as today cept my blending skills were far less advanced(ha, not like they're advanced now either) and the shadows looks kinda weird and muddy. So I decided to create the same look over again with just the colors that I remembered and created a different spin to it. It's still one of my favourite color combinations and I just love bright looks in the summertime!
Face:
Makeup Forever HD Primer
Benefit Some Kinda Gorgeous
Amazing Cosmetics Concealer
MAC MSF Natural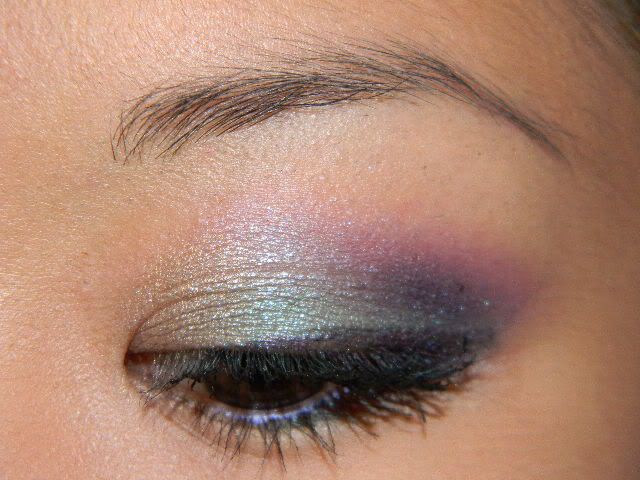 Eyes:
MAC Greenstroke Paint Pot
Sleek Storm Palette
Urban Decay Flipside Eyeshadow
NYX Purple Eyeshadow
MAC Indian Ink Eyeshadow (PRO)
MAC Macroviolet Fluidline
Maybelline Colossal Volume Mascara
Lips:
MAC High Tea Lipstick
So that's my FOTD! Hope you girls liked it!