Hello loves! Welcome to this... rainy, gloomy, and droopy looking Saturday. How great! All I really did today was play with my makeup and run some errands for a party that I'm planning. I got a request from
Becky
to do a review on the 10 Concealer Palette that I got a couple days ago, and I think I've gathered enough information to tell you guys about it!
This is how it looks, and they're the same photos/swatches as the ones I had with my other post.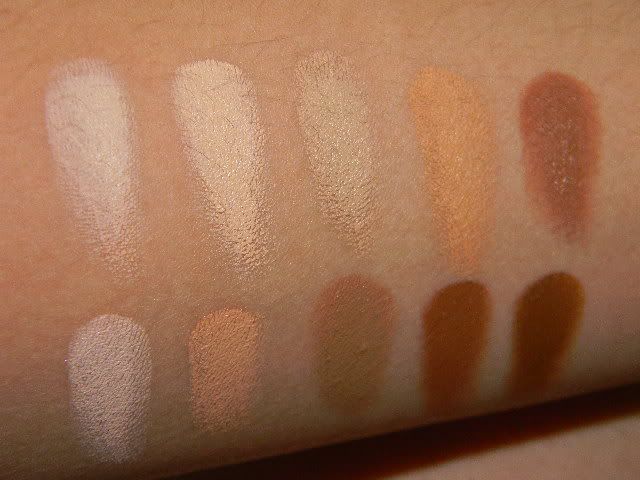 Color Variety: 9/10
I would say this palette has colors that would range from MAC's NC15-NC45-50. However, most of the colors in the palette are somewhat yellow toned and pink toned colors are only offered in the two lightest shades. This palette is very good for Makeup Artists who don't want to carry around 10 different shades of concealer, and these shades are more universal so would fit most skintones.
Staying Power: 10/10
These last ALL day. No joke. When I swatched these on my arm for the photos above, and it didn't come off for the night, AND the next day! Well, they came off when I cleansed it with makeup remover, but the staying power is something I reallly love about these concealers.
Texture: 9/10
In the beginning, the first swipe of the concealer can feel a tad drying, but after you rub your finger/brush in it a couple of times, it becomes super creamy and really nice. The texture and finish reminds me of MAC Studio Finish Concealer, which is the one that comes in the little pot. The palette is actually more creamy than Studio Finish, which I found suprising!
Coverage: 10/10
The coverage is similar to Studio Finish, being full coverage and opaque. But these feel very light, and when set with a powder, doesn't budge or settle into fine lines! I personally have rather severe eye bags due to lack of sleep for school, and I think it almost completely covers my cirles! See for yourself.
My Naked Eye:

First Thin Layer:
Second Layer: Wow! All Covered!
Set with MAC MSF Natural + A Little Makeup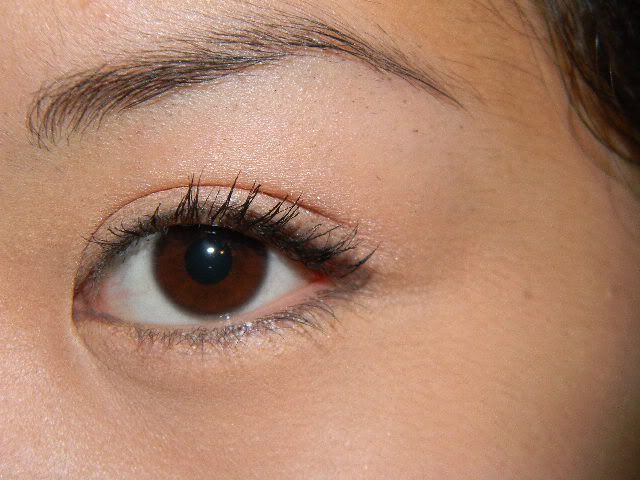 Packaging: 7/10

It comes in a sleek matte black casing, but I do find that it gets dirty very easily. I usually apply my concealer with my ring finger, and no matter how much I clean it off, finger prints are still left on the casing. Grr!
Where to Buy: