Hello my ever so lovely and beautiful girls! I've mentioned in my previous post that summer had JUST begun for me, and today I enjoyed my first FULL day of holiday! I've been so busy catching up with exams and everything lately, today is the first real day that I've relaxed and had time to myself. I'm actually planning a suprise party for my boyfriend since his birthday was June 16 and right before exams, we didn't have time to do anything for him! It's going to be the coming monday and I really hope this turns out well!
Something else that's happened... Some know that I won Michelle's Make Up Your Mama contest back in May! All I had to do was do a look on my mom, and you can see that in my blog archives. The prizes were AMAZING, and I got to choose $250 worth of Annabelle/Marcelle cosmetics and skincare! Annabelle and Marcelle are both Canadian brands, and being a Canadian myself, I decided to swatch everything at the drugstore first! Haha!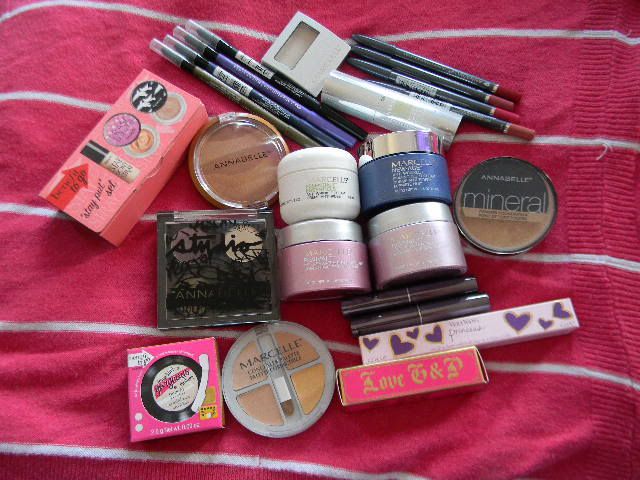 Benefit "Stay Put" Set
Wow! I found this cute little thing at the checkout part of Sephora when I was browsing, and being the first time I've been it, I had to have it! It was only 13$ and it contained tiny versions of the Stay Don't Stray Primer, Erase Paste in Medium, and a Creaseless Cream Shadow in RSVP. Considering the fact that I'll probably never finish any of these products in full size, this set is AMAZING!
Annabelle Custom Quad
I asked for mine to be in Ka-Ching, Divine Diva, Vanilla Chilla, and Ebony. Divine Diva reminds me soo much of MAC's Trax eyeshadow, and I'm dying to go swatch trax to see. Annabelle eyeshadows are soo very pigmented, and will last all day with a good base. I'm going to be giving away an identical custom quad with the same colors on my blog soon! Stay Tuned!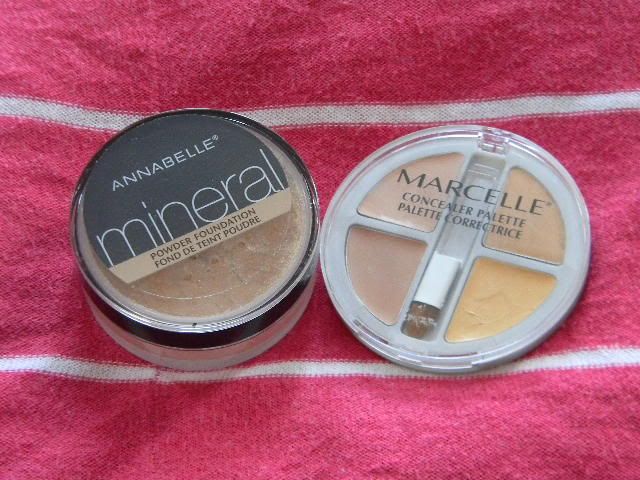 Annabelle Mineral Foundation & Marcelle Concealer Palette
I've been looking at the Mineral Foundation for a while whenever I drop by the drugstore, and it actually offers quite nice coverage! I haven't worn it out yet as I just recieved my stuff yesterday :) The concealer palette, is pretty much just freaking amazing, cept it's a teeny bit sheer. I swatched it in person, and it's actually the creamiest thing ever. Creamier than MAC, NARS...
Annabelle Le Gloss Sticks
These are basically a cross between a lipstick and a lipgloss. They offer much more color pigmentation that the average lipgloss, but a much more moisturizing yet sheer texture than a lipstick. These feel really nice on, almost like a tinted lip conditioner!

Annabelle Lipliners in Demure, Natural Rose, Burgundy, and Fuschia
I remember seeing a post about these from Xinarox, and I think she mentioned that Demure was similar to a certain MAC Lipliner.. Don't exactly remember which! But these are all nicely pigmented! Just wish they were a taaad creamier!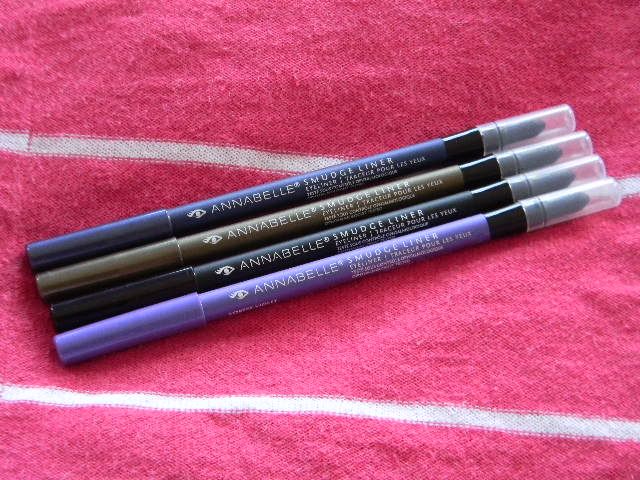 Annabelle Smudgeliners In OhmyGoth!, Electric Sapphire, Cyber Jungle, and Vortex Violet
Ah! I definitely heard about these from Jenn @ Spiced Beauty, one of the favourite Canadian Bloggers! These are all very long lasting, and don't move or budge unless you purposely try to remove them. I swatched them on my arm last night, and they're still there!
I've wanted Viva la Juicy since it came out! However, I couldn't justify the price tag for a full bottle, since I'm not the type of person to spend $70 on a bottle of perfume. These were perfect for me! My boyfriend's gonna LOVE Viva la Juicy, since he's obsessed with my fruity smells. Vera Wang Princess is more flowery and sweet, nonetheless, I love them both!
Benefit Some Kind-a Gorgeous
Another Mini! I got this on the display section next to the counter, and this was there for $12! This is sort of a cream foundation, but I've read that it gives very light coverage and feels lightweight. Sounds Promising!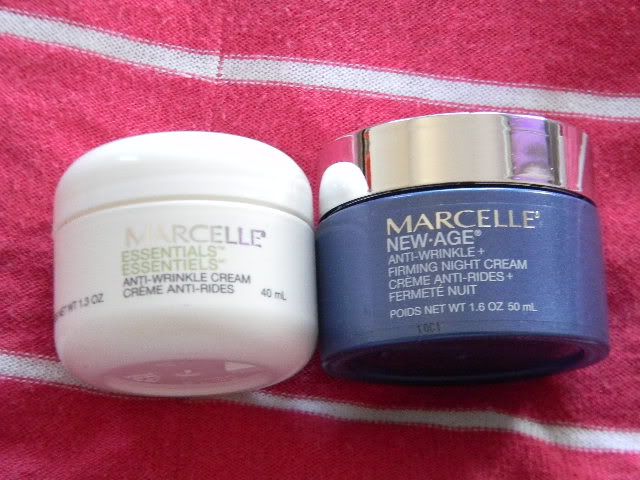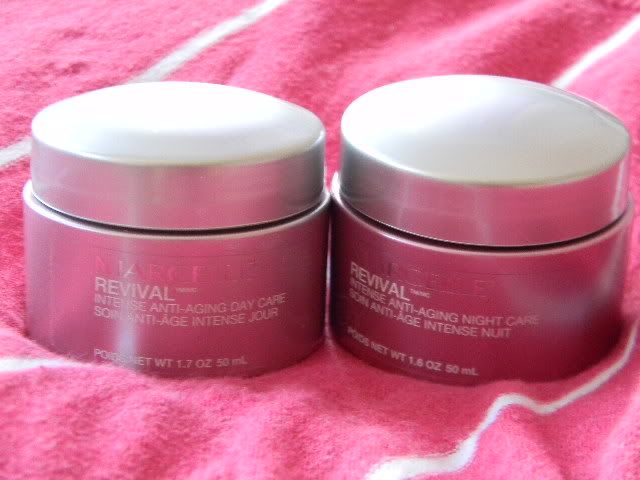 All the Skincare Stuff for my Mama!
Since my mom was my model for the Contest, she pretty much won the thing for me! My mom's obsessed with skincare, and she was pretty impressed by the Marcelle Skincare Line. The Intense Anti-Aging Day and Night Care was sent to us for free! It won't be available on the market until August, and my Mom had the exclusive first try!
That's it for today ladies!