Hello y'alls! I bet most of you are out and about on this lovely Saturday night. Me, on the other hand am staying home cause I've already got a huge analysis project due soon. Fun way to spend Saturday night! Well, the first half of today was actually awesome, and I'll let you know why. I'm sure by now you're aware that I'm at least a little bit (not) of a makeup junkie, and that I've more than enough blush to cover a small village.
However my obsessions have recently shifted towards more of a, nasal type of beauty. Perfume is nothing strange to me because my Mommy is a self-proclaimed perfume addict, who often suffers from withdrawal from forgetting to spray on her lovely Jean Paul Gaultier in the morning. Therefore having some of her genes, I decided I wanted something of my own.
My Mom and I ventured off to the closest Chanel counter and each picked out something we wanted! Mom picked the Chanel Coco Eau de Parfum because she felt like it completely suited her age group and had the perfect amount of spice and femininity for her. I chose the Chanel Chance Eau de Toilette because of it's fresher, younger scent, and how it last ALL DAY. (I tried on a sample before)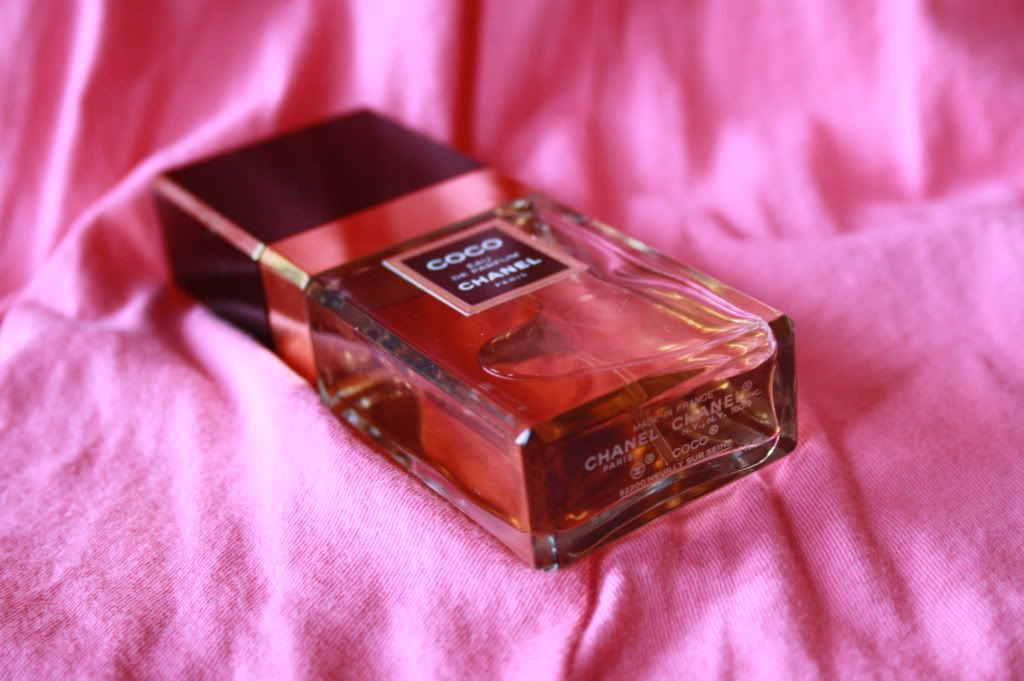 Chanel Coco Eau de Parfum
Mom's been an avid collector of Perfume for years, but she didn't have Coco. She says that Coco's "muskiness and spice with a touch of woman" is what she likes because it doesn't make her smell like a sugary teenager. (ahem?) But really, Coco's even got me swooning with it's awesomeness, and I'd probably wear it if I were more mature.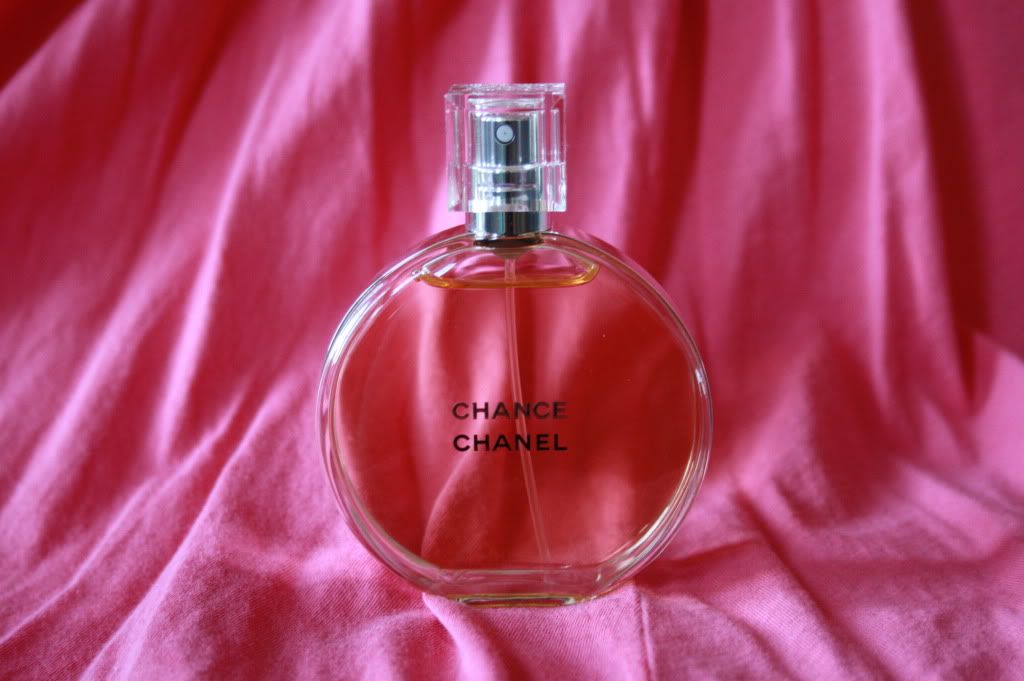 Chanel Chance Eau de Toilette
This was my choice because I wanted to try Chanel fragrances for a long time, but thought anything but Coco Mademoiselle or Chance was too mature. After a long battle, I choice Chance because it smelt young, fresh, and happy. It also won me over with how I applied it at 7:00 am, and by 3:00 pm, my friend could still smell it!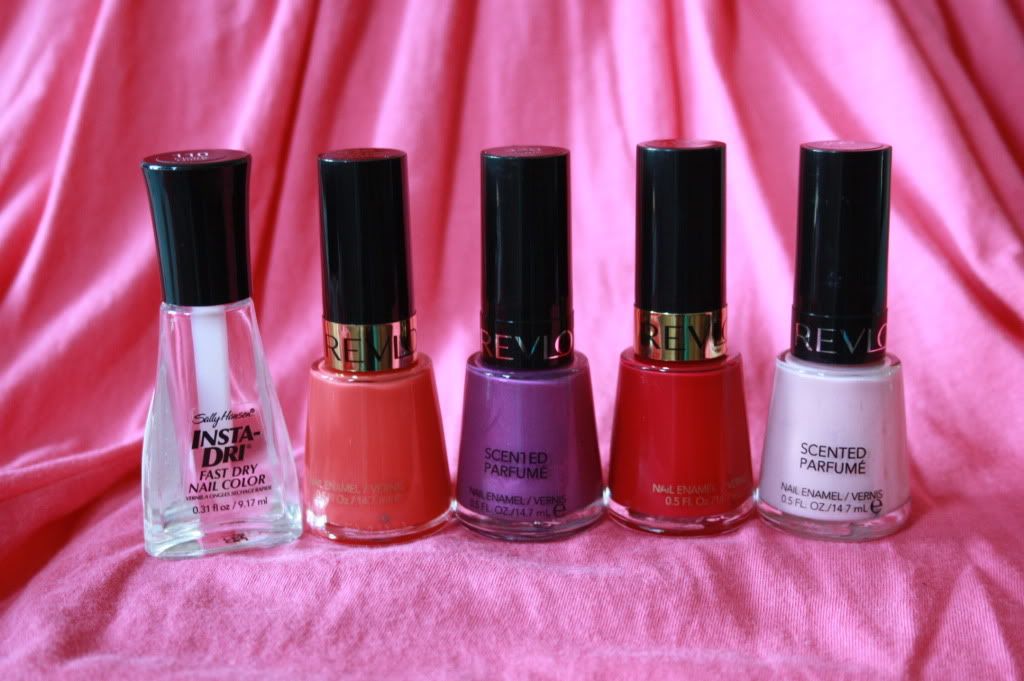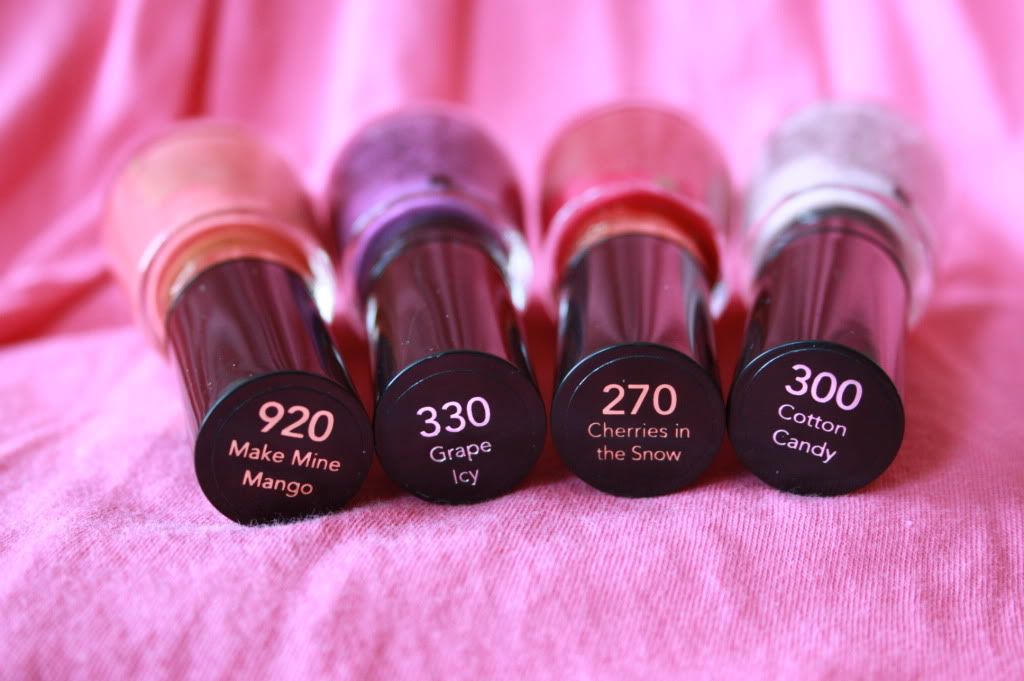 Make Mine Mango, Grape Icy, Cherries in the Snow, Cotton Candy
Revlon Nail Polishes
I also stopped by Walmart to pick up some essentials, and came across these awesome Revlon polishes on sale for 3$! The formula of these polishes are impressive as they all go on smoothly in just one pigmented coat. I found Cherries in the Snow to be the best because it looks completely opaque in one coat, but Grape Icy was a little on the sheer side!
That's pretty much all I did today, haha. Got to get back to the hardcore working tonight! Toodles!