Hello my lovely ladies, sorry I haven`t posted for a good two weeks. I had to deal with a few issues and that left me with little to no time for blogging. But now, I`m back and better than ever! You know when you go through this phase of boring makeup when you wear the same neutral look for 10 days straight! But I`ve been trying to think outside the box and come up with something different from my past looks, so I thought of a lilac on purple combo. It`s pretty different from what I usually wear, and now I`ve concluded that lilac purple is the only color I struggle to make work!
Another issue I`d like to talk about is the current tragedies in Japan. I`m sure you`ve all heard from multiple bloggers discussing about the 9.0 Magnitude Earthquake and Tsunami, and the devastating losses the Japanese are suffering from. I`ve personally never been to Japan, but my heart sincerely goes out to their country. I have already donated via The Red Cross, and I urge all of you to do the same. The more we contribute, the faster they can overcome this tragedy.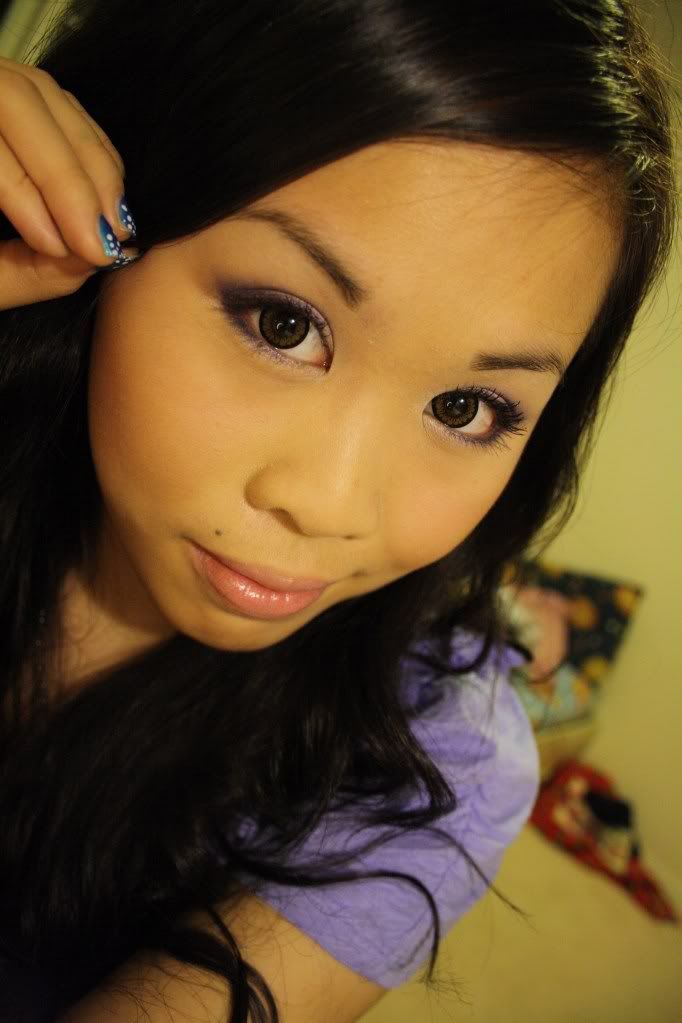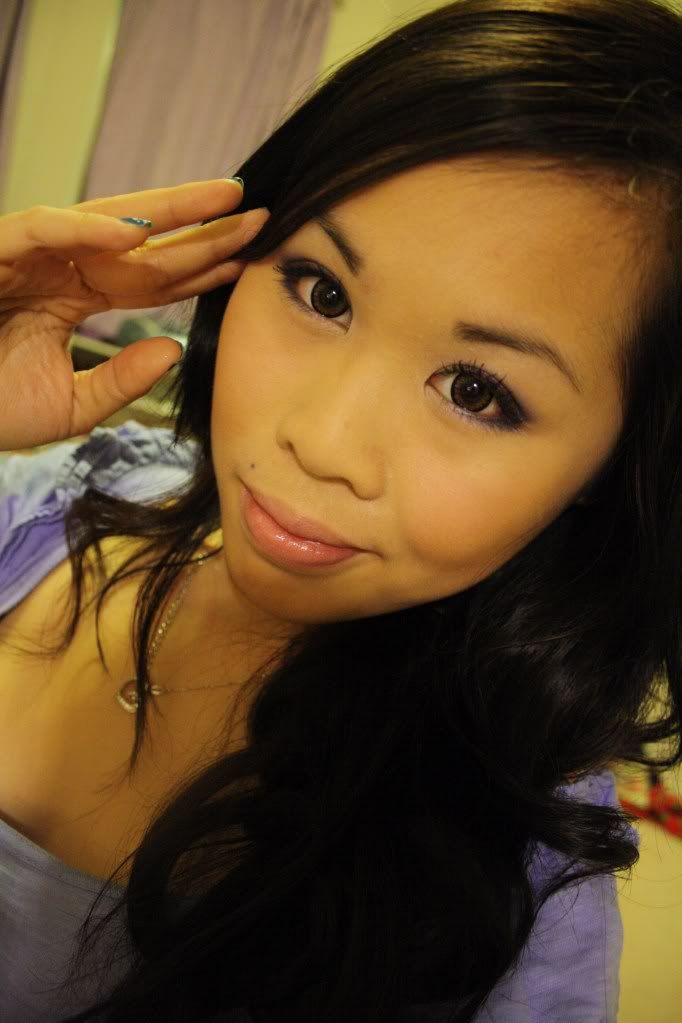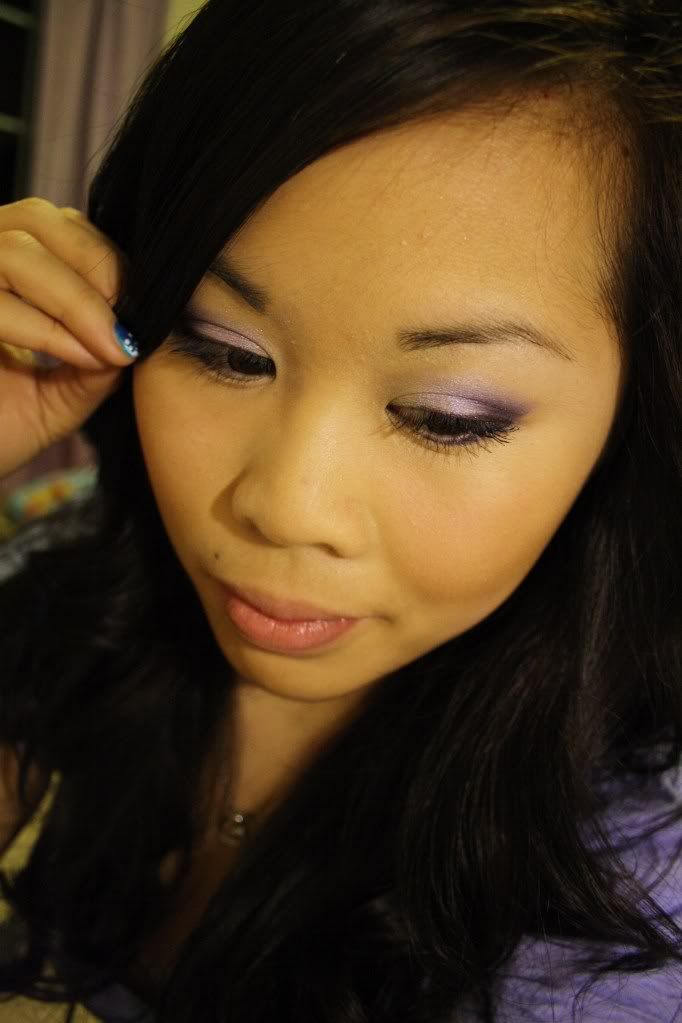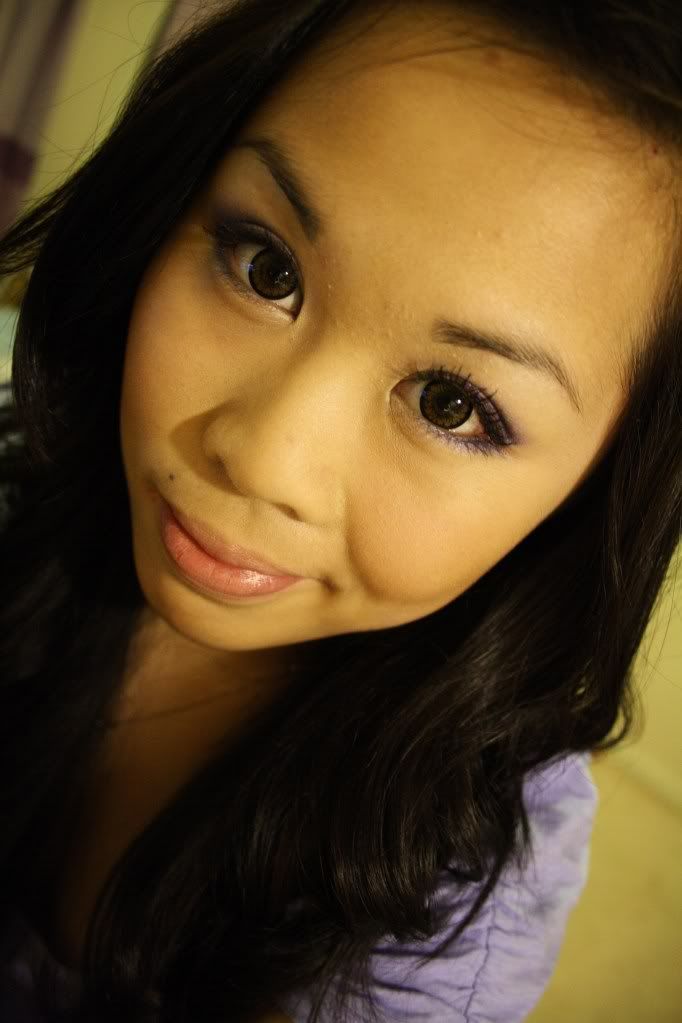 Gotta admit, not the greatest photos because I was in a rush to get out for dinner! Please excuse the dryness between my brows!
Face:
MAC Face and Body Foundation
Skinfood Peach Sake Concealer
MAC Studio Careblend Pressed Powder
NARS Laguna Bronzer
Lips:
MAC Cream Cup Lipstick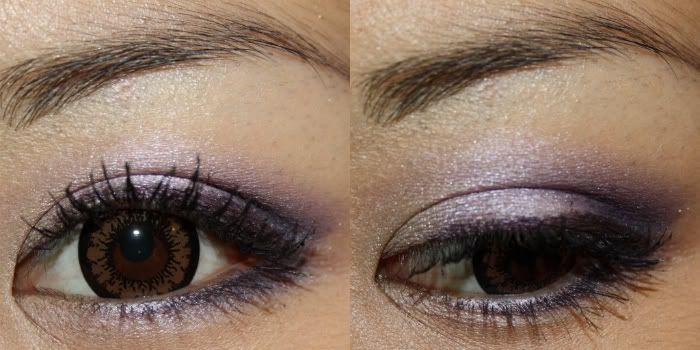 Eyes:
MAC Painterly Paint Pot
MAC Vex Eyeshadow
NYX Hipple Chic (Lilac) Trio
MAC Indian Ink (PRO) Eyeshadow
MAC Ricepaper Eyeshadow
MAC Macroviolet Fluidline
Diorshow Blackout Mascara
OPI Black Shatter on top of: China Glaze Spontaneous, China Glaze For Audrey, Barry M Pink Flamingo, China Glaze Turned Up Turquoise, and Essie Mod Squad
I finally got my hands on OPI`s Black Shatter! It`s honestly been sold out everywhere online and at local stores so I`m really glad I found it at an asian hair supply store. I just walked it and the first thing they said to me was that they had Black Shatter! I tried it on a few different colors, and I think that For Audrey and Mod Squad look the best with Black Shatter. Whats your verdict?