Hello girls! One week no see... school is killer but I'm trying to balance this whole blogging and school thing all at once :) So during the past weekend, I made this really short last-minute trip to NYC and I only stayed for 2 days, since something came up and I had to be there. It sucks because I couldn't go sight-seeing or anywhere nice since it was a family thing. BUT, on Saturday I got a wee bit of ME-time so... what else do I do in the US other than go shopping? So yeah, I made a brief trip to an outlet which had an amazing MAC selection! But sucks for me... since it was SO last minute (planned 2 days before I went, literally) I only had about 100 American Dollars on me so I couldn't get a lot... sucks! But I did get this deal, which I think is very good nonetheless!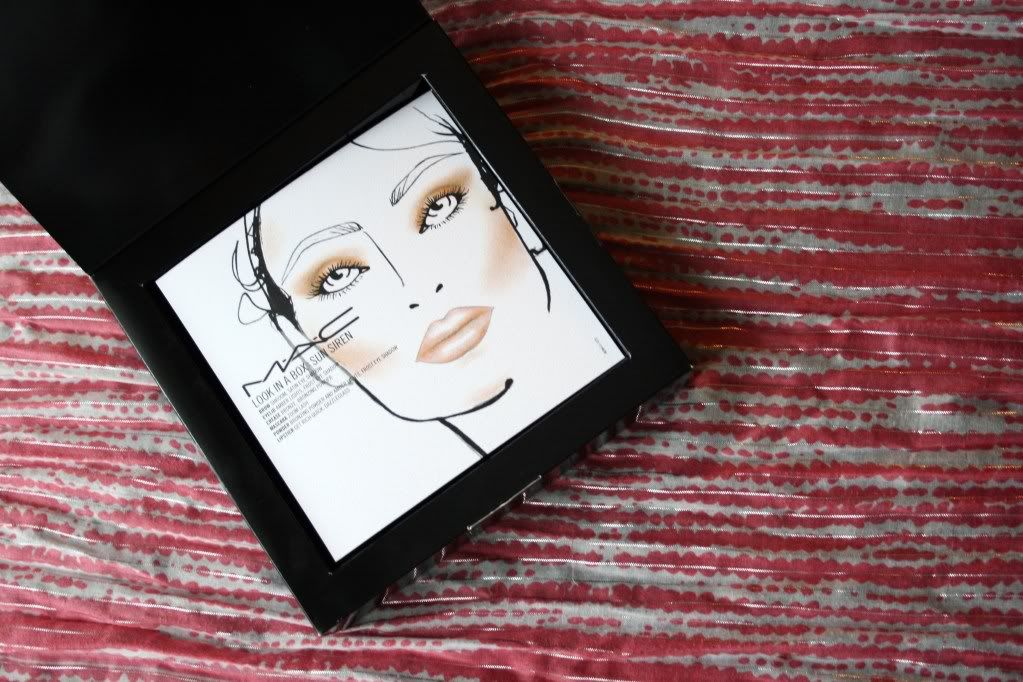 MAC Look In A Box in Sun Siren
I believe this came out in a collection not too long ago, most likely within the past year? But yeah, I thought the box of this was definitely beautiful and it showcases a pretty girl with a killer tan. This came with six products and a facechart which I'm probably going to try in the FOTD, and for $40 this was a fantastic deal!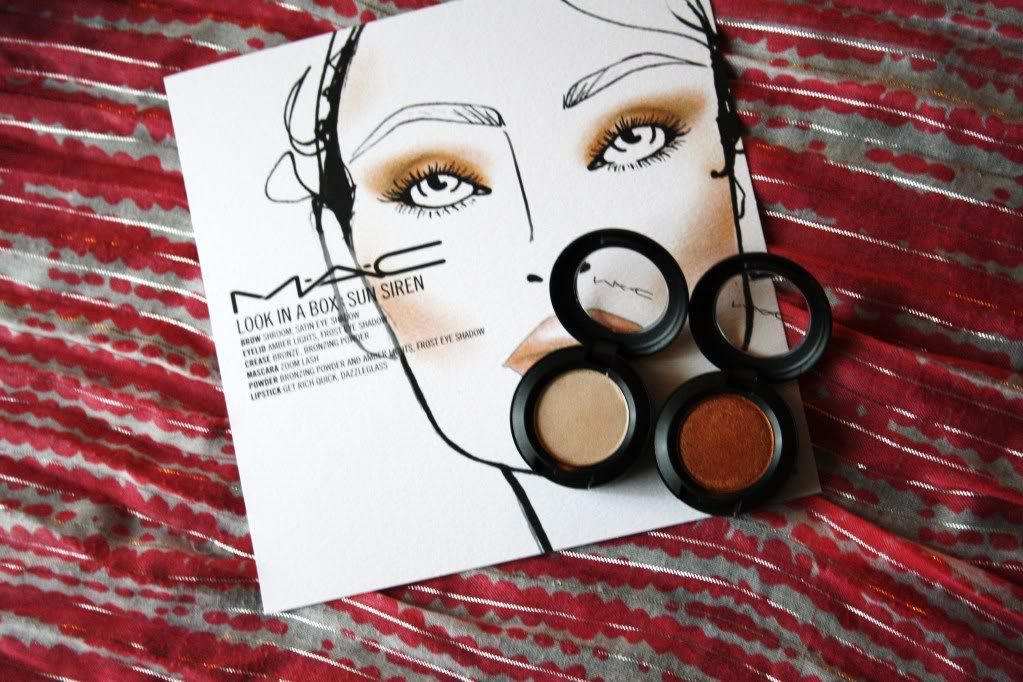 MAC Eyeshadows in Shroom and Amber Lights
I've already got Shroom, so I guess this one is going to my mom! However, Amber Lights is SOO beautiful. I've used this shadow once in my FOTDs since I borrowed it from a friend, and I've been thinking about it ever since. I thought I didn't need it since it's like a vibrant antique copper, but I guess I do need it!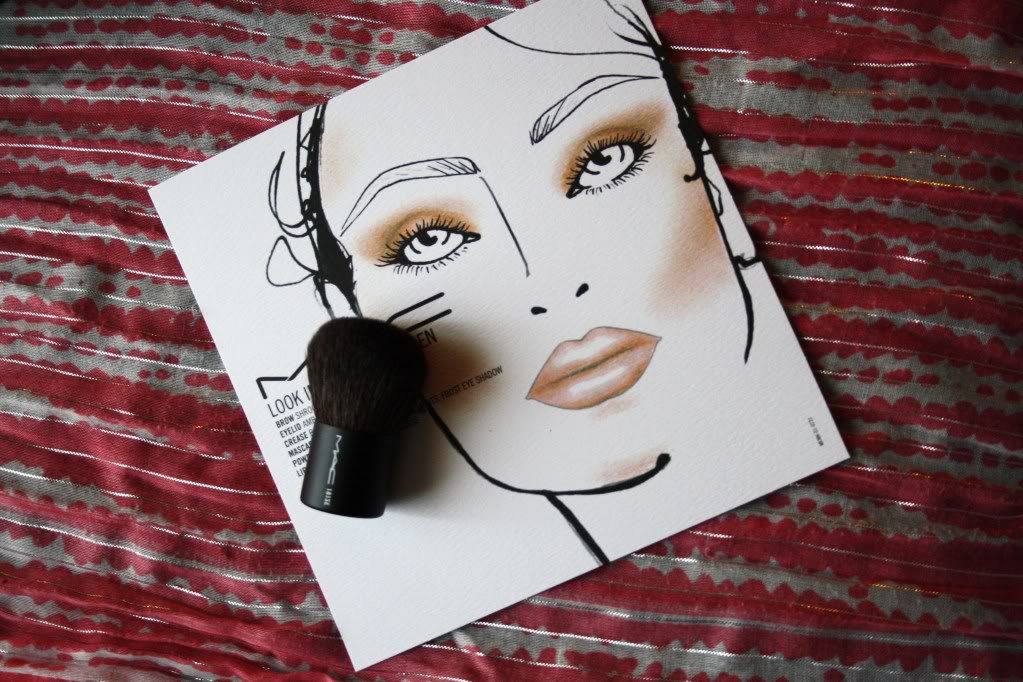 MAC 181 SE Brush
I've always heard so many things about MAC's SE Brushes being extremely crappy compared to their regular brushes, but this one is suprisingly soft! I've been craving a new kabuki for a while, and this tiny little one is great for touch ups during the day!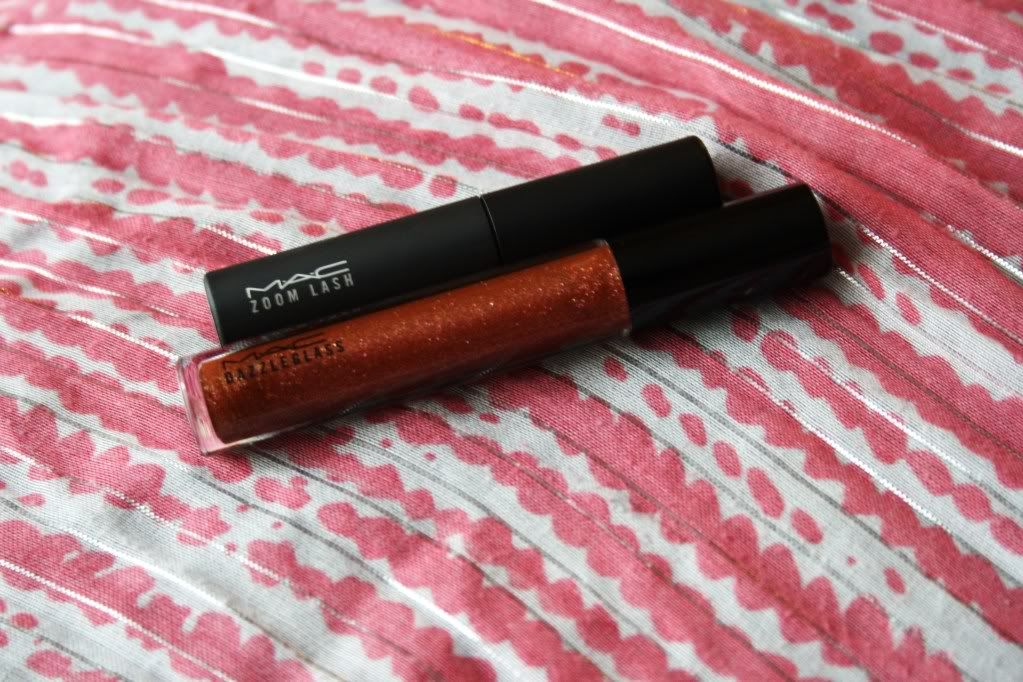 MAC Zoom Lash and Get Rich Quick Dazzleglass
Who hasn't heard that MAC mascaras are bad? I've heard it from a bunch of people! I can't say that Zoom Lash is a great or even good mascara, but I do think it's alright, probably not as terrible as others may say! The dazzleglass is one of my favs from this set! I didn't think I would really like this one, but I'm digging the brownish tan color, it makes me look more tanned!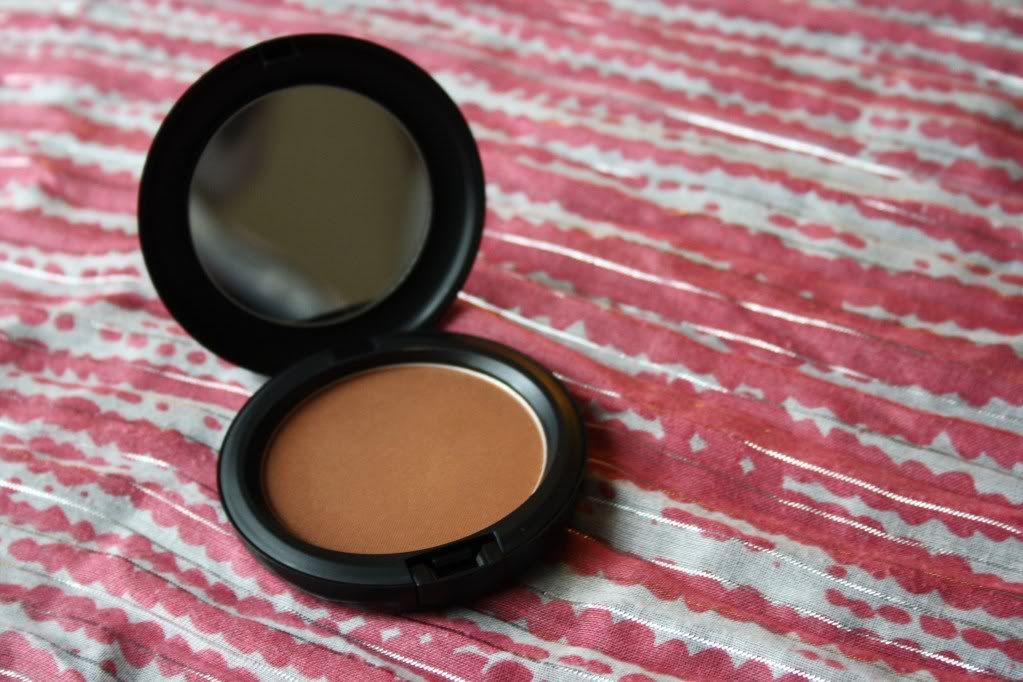 MAC Bronzer in Bronze
This is a perfect MATTE bronzer for this who like using it for contouring, and gives a really natural looking tan. It also has perfect pigmentation so you don't over apply and look oompa loompa!