No matter how old we get, there's always going to be a conflict between us, our boyfriends/husbands and our beloved lipsticks. I don't know about you, but my boyfriend hates it when I'm wearing lip products (Justin + Dazzleglasses = DISASTER) and the little glitter particles end up all over his face when I plant a big ol' wet kiss on his cheek. The next step after that? Violent rubbing on his face to protect his manhood (well, so his friends don't see), and refusing to let me kiss him unless I wipe it all off.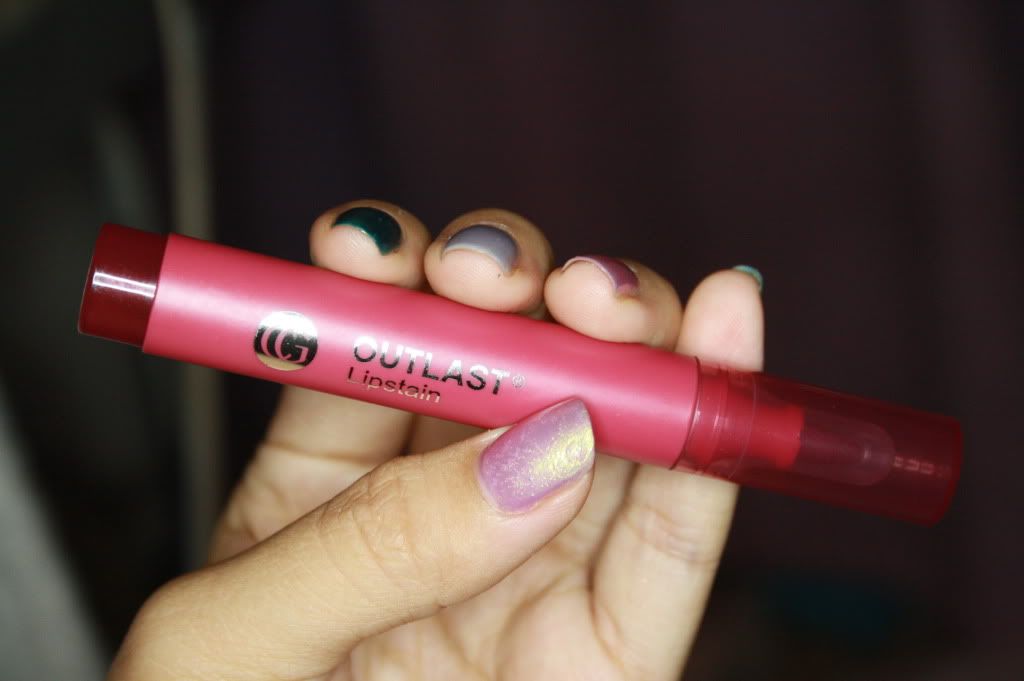 Enter Cover Girl's Outlast Lip Stain. I was strolling through my local Walmart a couple days ago and this came to me. Why had I never thought about lip stain? Therefore, I decided to try one and picked this out. I've heard it's supposed to last for hours and provide a nice, NONSTICKY colour. Let's be honest, it actually doesn't. I tried this for a nice yesterday and tada! No transferring, the colour lasted until I got home, and all I needed to do was reapply a lip balm from drying it out.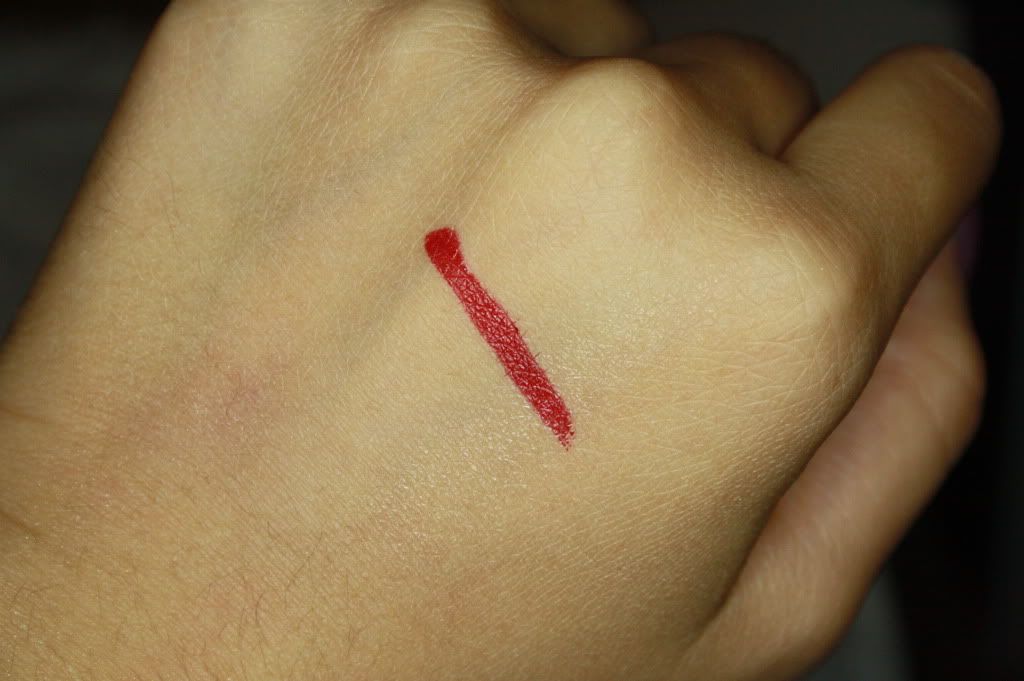 Cover Girl Outlast Lipstain in Plum Pout
This is the lipstain in full force on my hand, although I do prefer a lighter application so I apply the marker on my lips and then blend it out with my ring finger. This creates a nice berry stain, which also feels light weight and my hair doesn't stick onto it in the wind!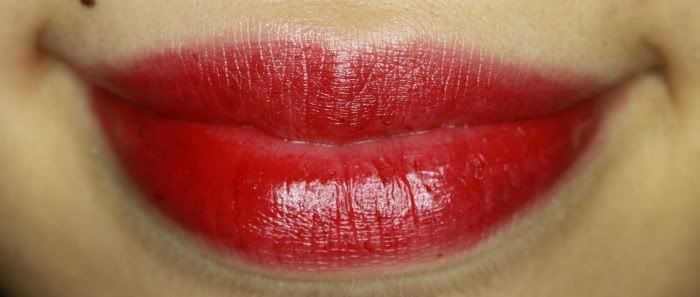 Plum Pout Alone on Lips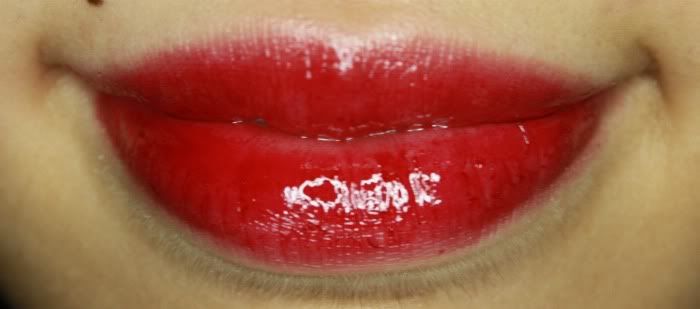 Plum Pout on Lips with Clear Gloss on top
Let's conclude. I really love this product, and I certainly think it's boyfriend proof. You can kiss them, and literally nothing transfers onto their lips or faces! Don't hesitate to give these a try; they're only about 8$ a pop and you can find them at pretty much any drugstore.
Since I'm a terrible blogger, I decided to throw in a little FOTD I did a few days earlier.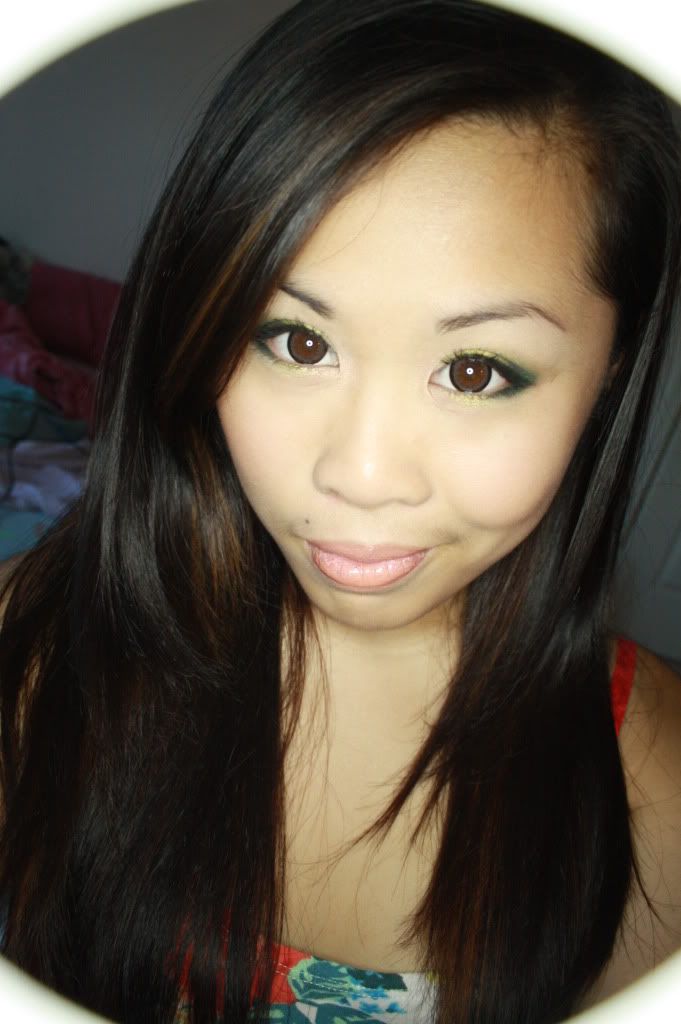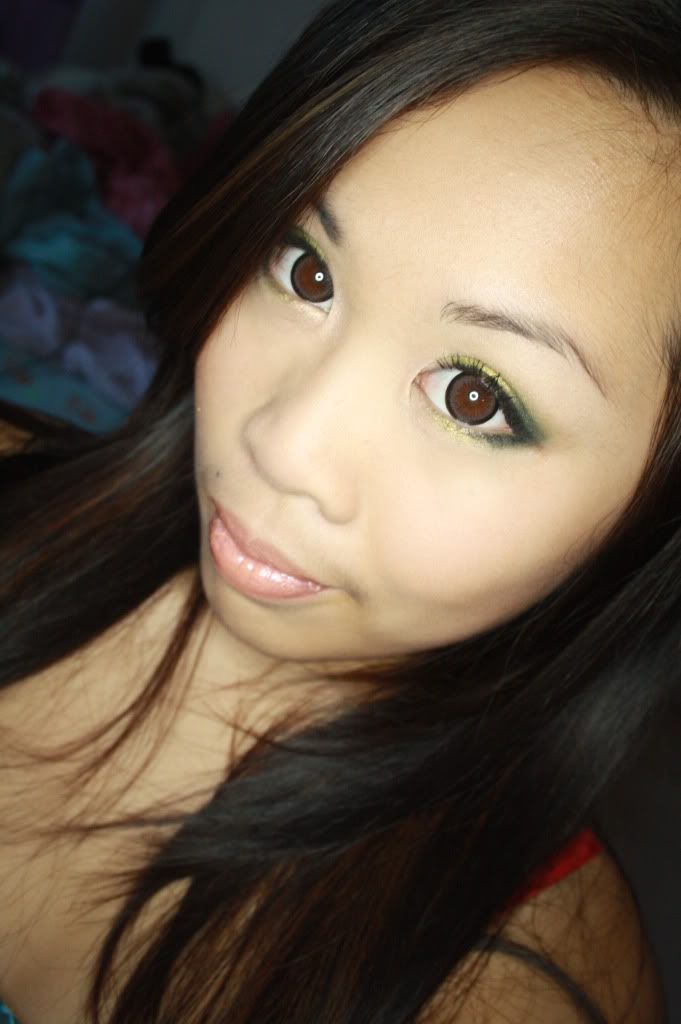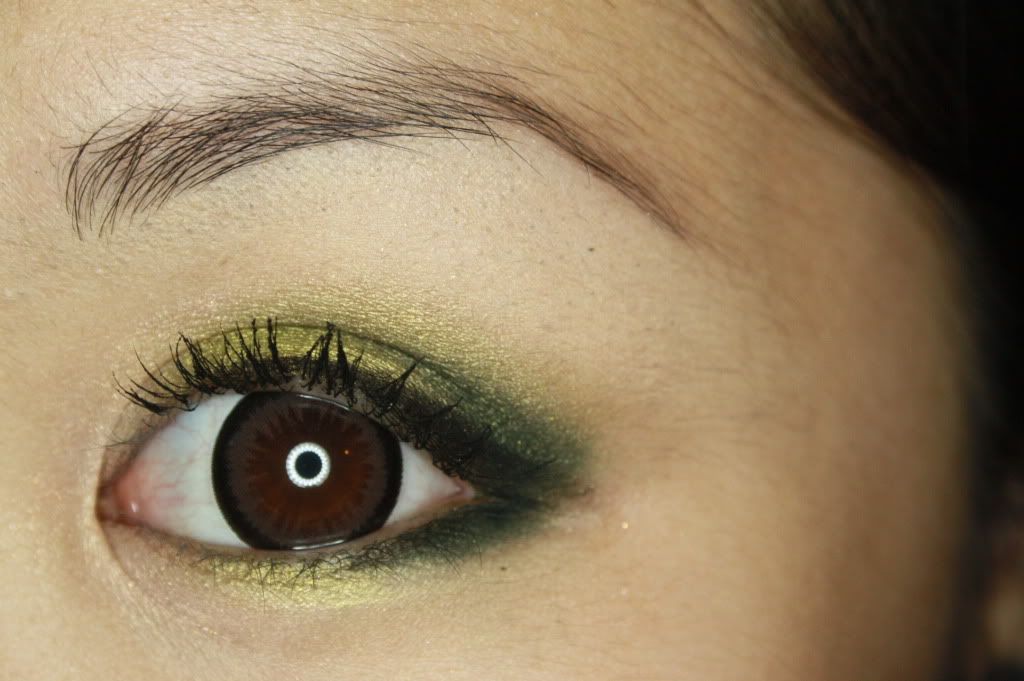 Products Used:
NARS Smudgeproof Eye Primer
NYX Jumbo Pencil in Horse Raddish
MAC Naked Pigment
MAC Lucky Green Eyeshadow
MAC Bottle Green Eyeshadow
ELF Black Cream Liner
Clinique High Lengths Mascara
That's it for today's post! Hope you liked everything! :)