Hi Girls! So throughout my terrible WEEK, not day, week of depression from work, work and more work, I found time 2 days ago to stop by at MAC just to cheer myself up a tad bit. If makeup can make a girl happy, why not right? Do you girls ever feel like you have no time whatsoever in your schedule for yourself? It's definitely the time of the year where I just get so caught up in schoolwork that I forget who I am. It's kind of depressing, but true. But even through all of this, I still love my makeup which is why I needed some MAC to perk up my day :)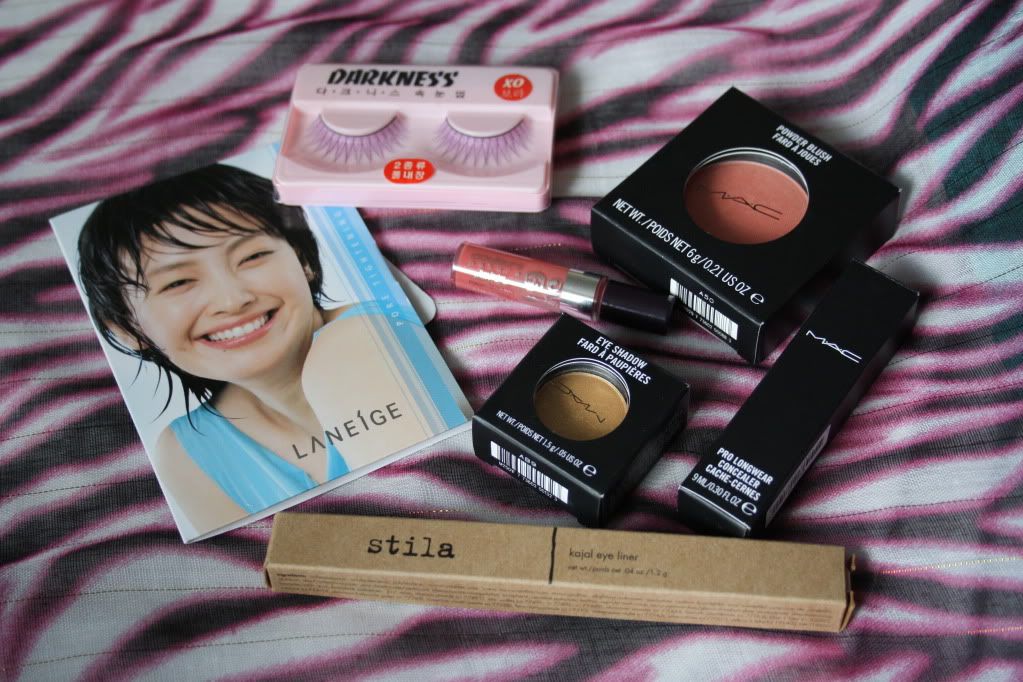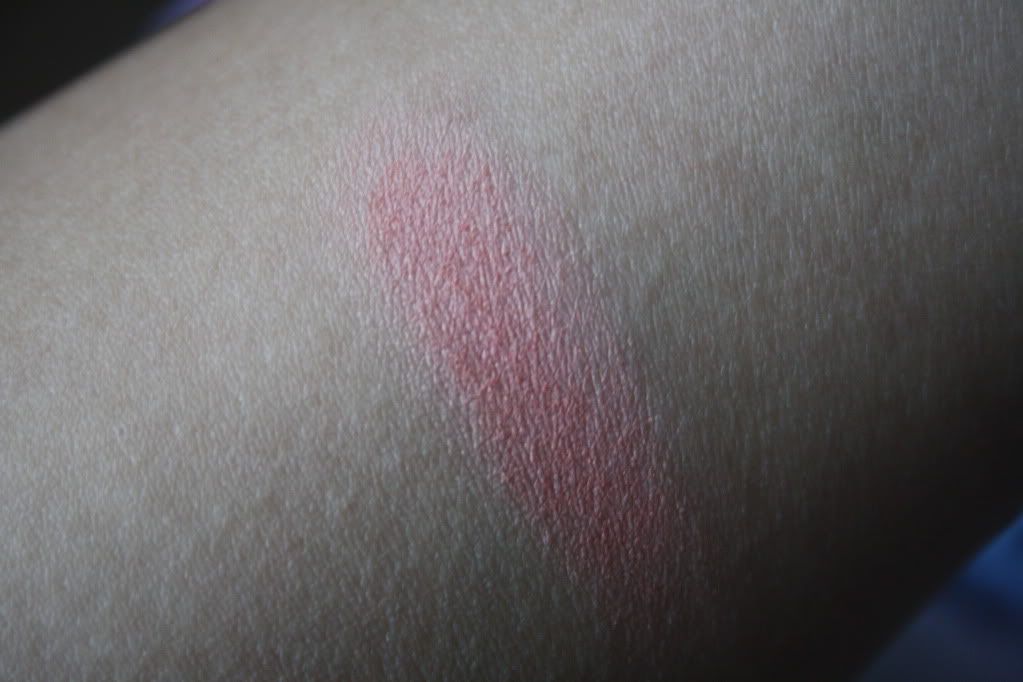 MAC Style Blush

I remember looking at this blush about a year ago at the MAC store and asking the MUA to try it on me! However I didn't buy it that time because I was in a hurry... but this gorgeous shimmery peach is a must have! It looks flat out orange/coral in the pan, but when sheered out on your cheeks it looks like the prettiest glow. The swatch does this beautiful no justice!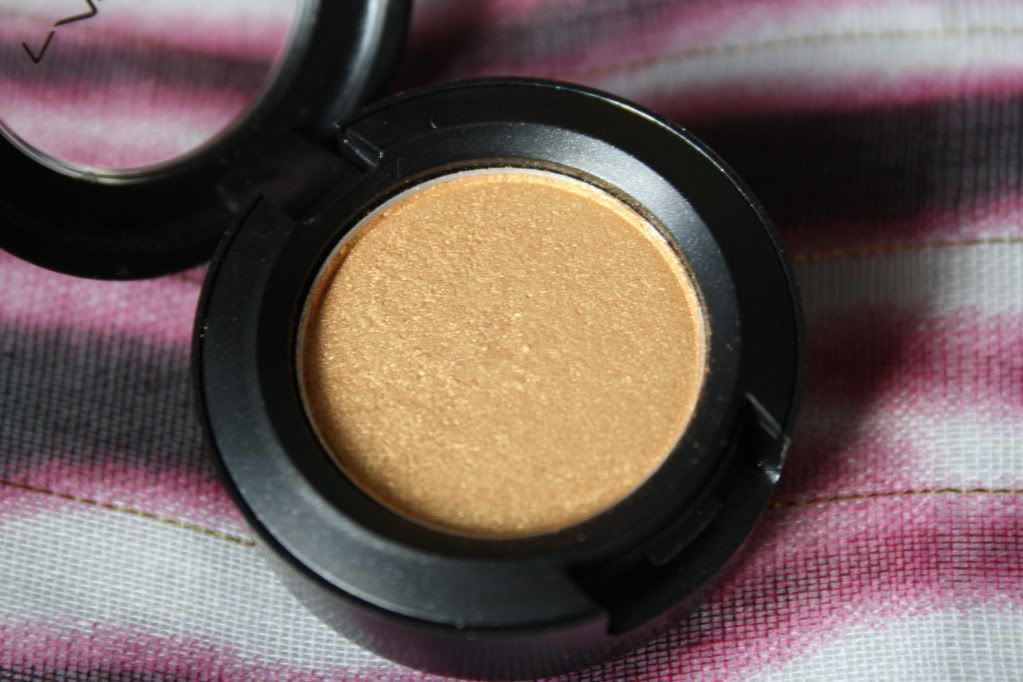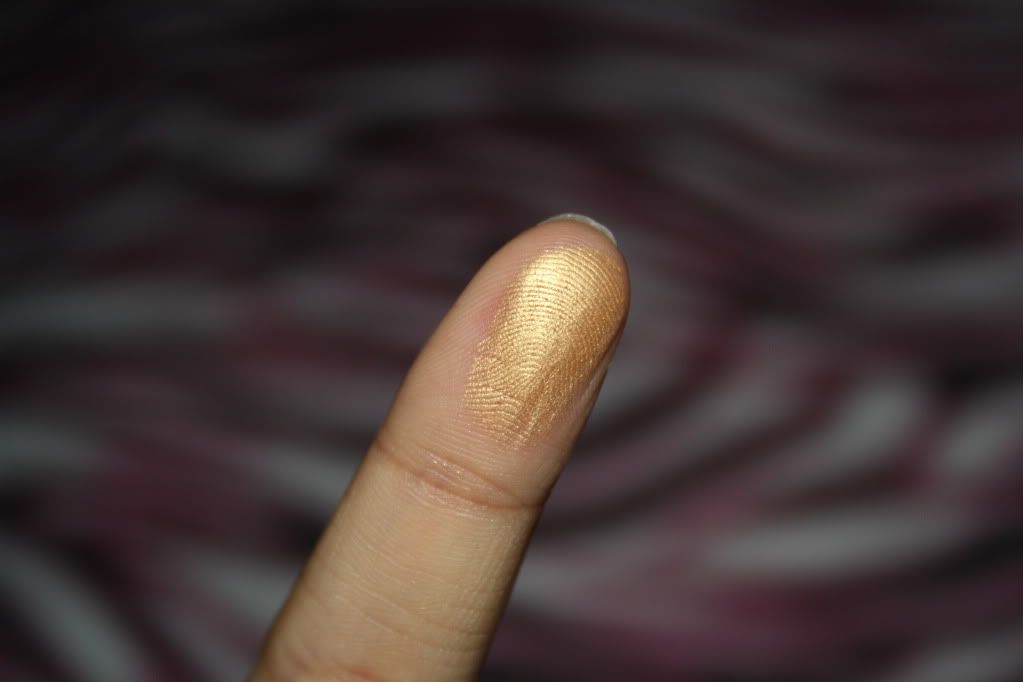 MAC Goldmine Eyeshadow

Since I'm asian, many MUAs have recommended Goldmine to me during the trips to the MAC counter. However, I'm not actually yellow toned, but more neutral I'd say! I always thought gold eyeshadows would look weird on me, and I don't even know why. I usually tend to stay away from golds and bronze shadows on me because I think it makes me look strange. I don't even know why! But this one's gorgeous, the shimmery true gold is a stunner!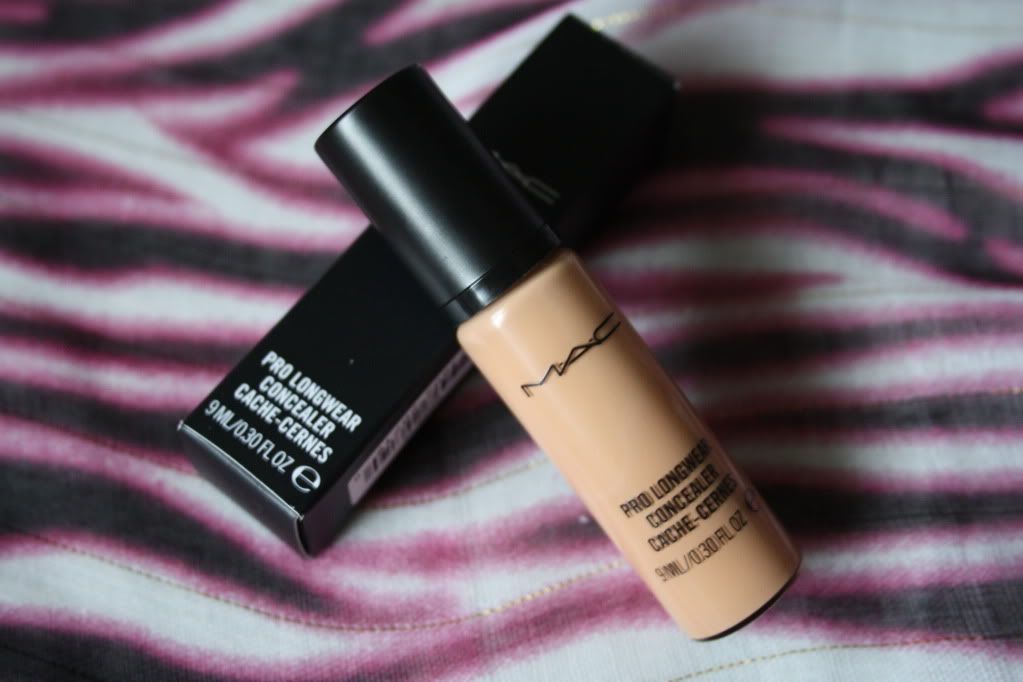 MAC Prolong Wear Concealer in NW25
Sorry for the blurry picture, I couldn't get a decent shot for some reason! But Grrrrr! I got this too dark! I'm personally NC25 right now, and for some reason I was convinced NW25 was going to work for my dark circles. I need to go back to exchange this for a lighter color! I'll probably go for NC20... but as for the wear, it's absolutely amazing. It's long lasting, lightweight, and far better than all the other MAC concealers I've tried. It's not drying like Studio Finish, nor is it cakey like Studio Sculpt!
Stila Kajal Liner in Topaz
Thanks Sher! I recieved this in from the lovely Sher because I won her contest a while back, and the prizes finally arrived! I've heard loads about this lovely little eyeliner, and I'm sure you've had too. Sher said this is her favorite eyeliner to brighten her eyes up, and I'm gonna have to try it! It's nude with pink undertones and is frequently used by Michelle Phan, I'm glad I have it now!

Sher also sent me a few other samples! I'm really excited to try the Laneige sample, and the falsies look nice! I haven't tried the gloss yet but it's a rosey pink with shimmery, really pretty!
PS. I bought the Givenchy Phenomen Eyes Mascara today! But I'd like to feature it in a different post.. Mascara review anyone?